UK 'Commute Economy' Recovers 2x Faster than London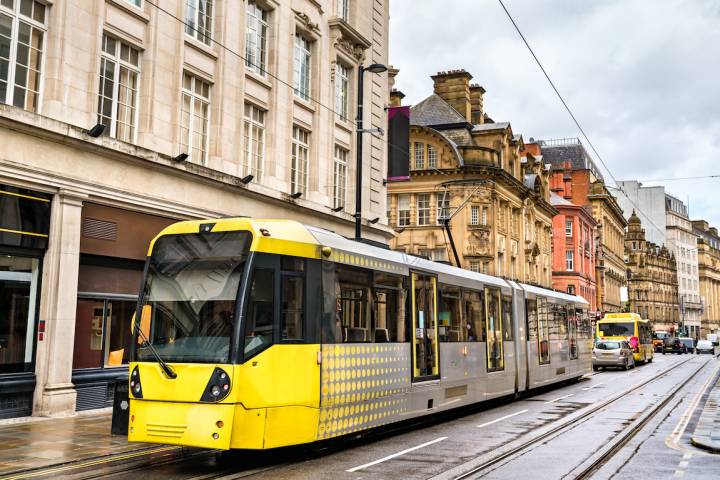 Residents in Birmingham, Bristol and Sheffield have been some of the fastest to return to workplaces, with office attendance climbing to almost 50% of YOY levels in each city. However, working from home appears to have become a new way of life for Londoners, as levels at languish around 20%.
According to Huq's 'Return to Work' Index, which uses mobile data to measure workplace attendance across a broad range of industries, commuting in cities outside London have been witnessing a fast recovery since the start of July as offices and workplaces were allowed to open up again. Sheffield appears to have experienced the strongest recovery, with workplace attendance holding steady at around 45% over the last month, followed by Birmingham and Bristol who have recently climbed to this level.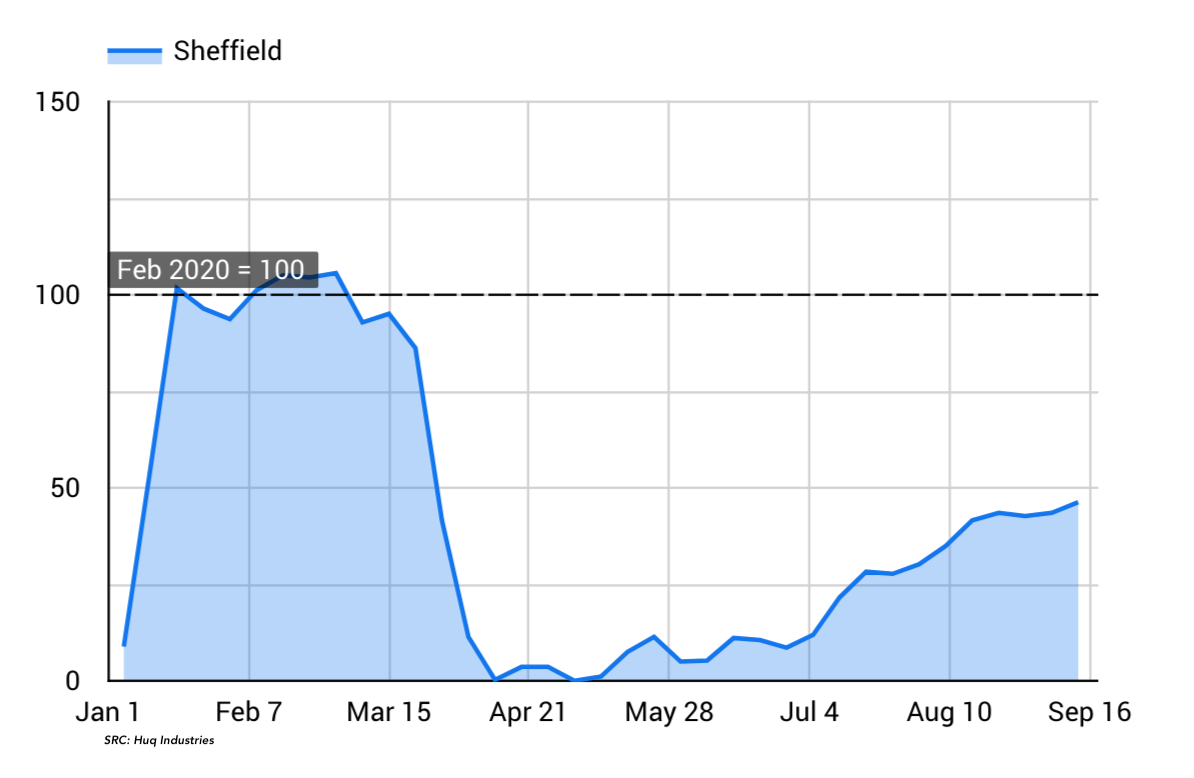 Edinburgh and Manchester, although experiencing a stronger recovery than London, have yet to see levels increase to much more than a third of YOY levels.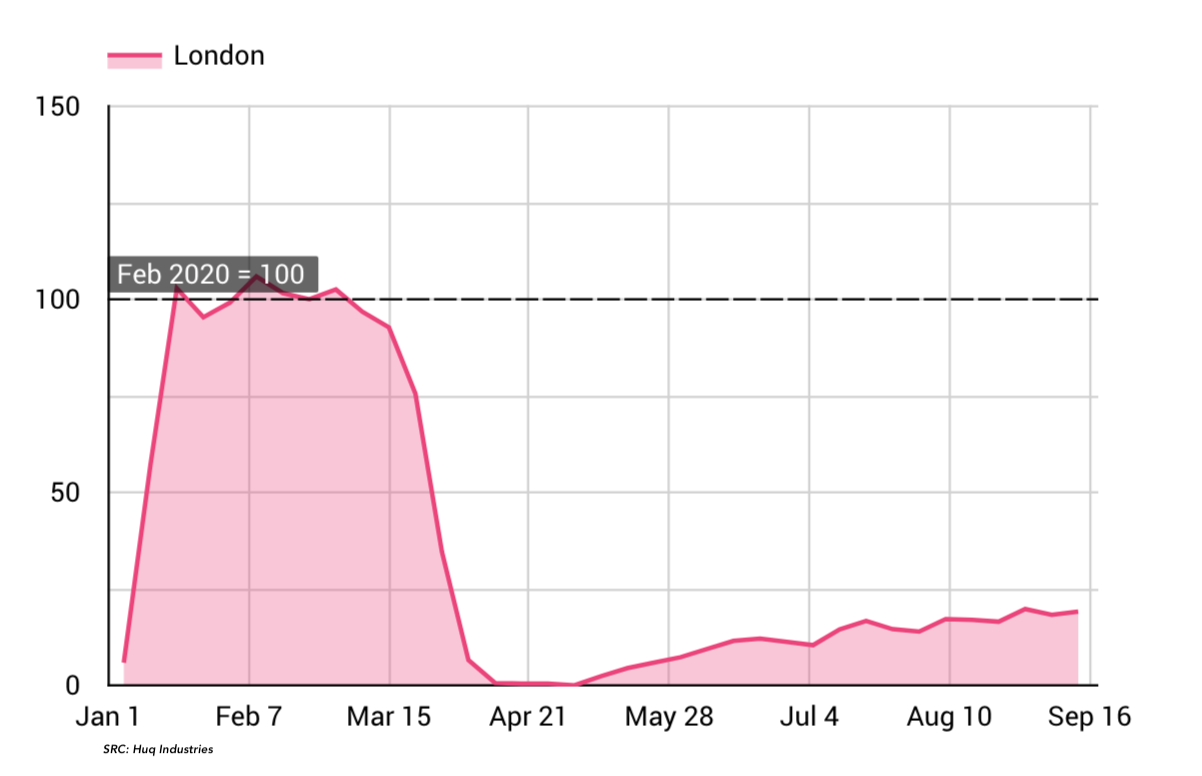 With London, Edinburgh and Manchester perhaps more associated with service industries than some of their UK counterparts, the data offers some clues as as to how long it could take for commute economies to gradually recover.
To learn more about the data behind this article and what Huq has to offer, visit https://huq.io/.