Sportsbook apps hit record downloads on back of Barstool Sportsbook launch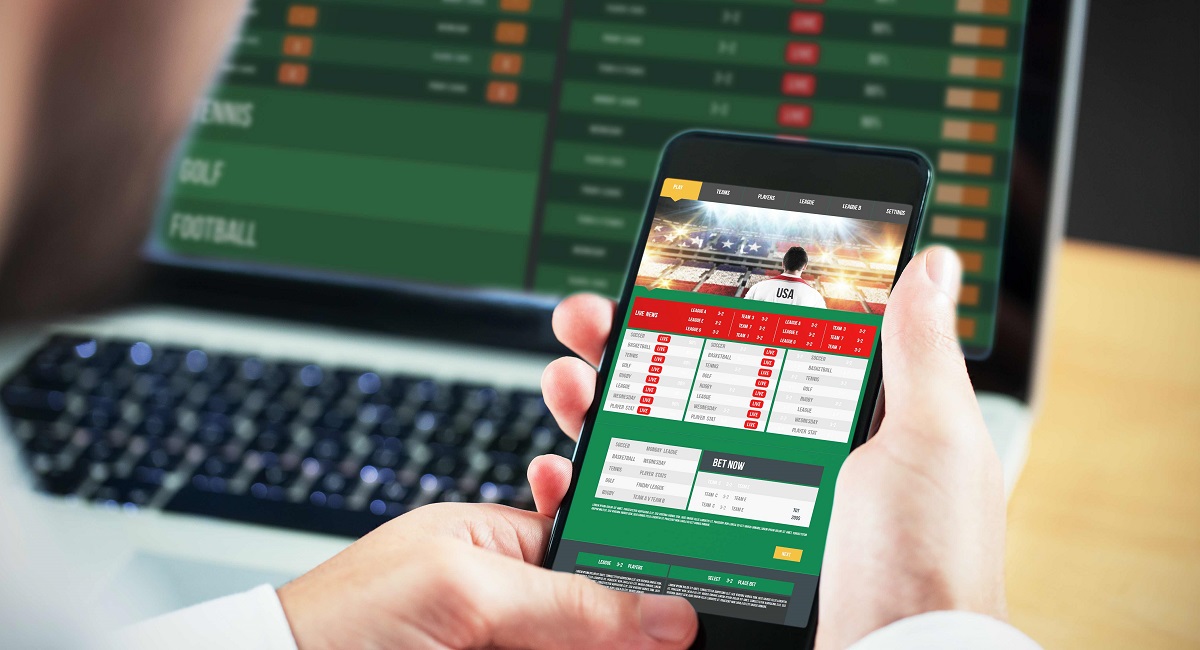 Thanks in part to the launch of Penn Sports Interactive's newest sportsbook app, Barstool Sportsbook, sportsbook apps hit their all-time high for downloads in a single day on September 20th.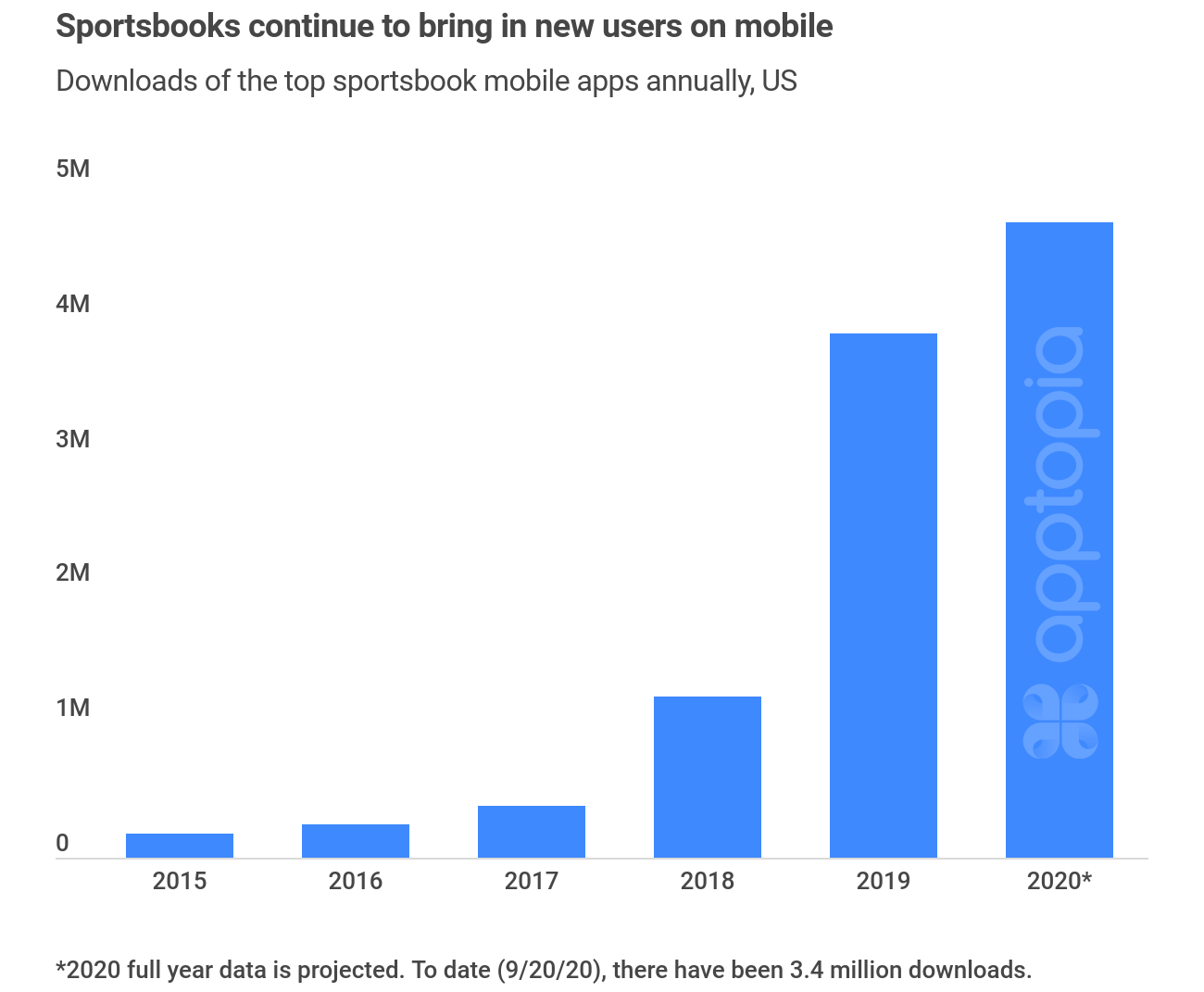 Downloads jumped 209% from 2017 to 2018 and then 224% from 2018 to 2019. The US federal ban on sports betting was lifted In May 2018, spurring this growth. This enabled DraftKings, FanDuel and others to launch sportsbook apps on the App Store. Even with the federal ban lifted, sports betting legality comes down to a choice for each individual state. Some providers, like FOX Bet, have created individual apps for each state it operates in.
DraftKings and FanDuel are 1A and 1B in the mobile app sportsbook world but the launch of Barstool Sportsbook may change that. In its first week of launch, the app was downloaded 53.6k times, more than DraftKings and FanDuel's launches combined (26k). Granted, there are now more states that have opened up sports betting than there were in 2018. On the 20th, Barstool Sportsbook hit 22.7k downloads, higher than FanDuel's single day high record of 14.3k and DraftKings' single day high record of 11k.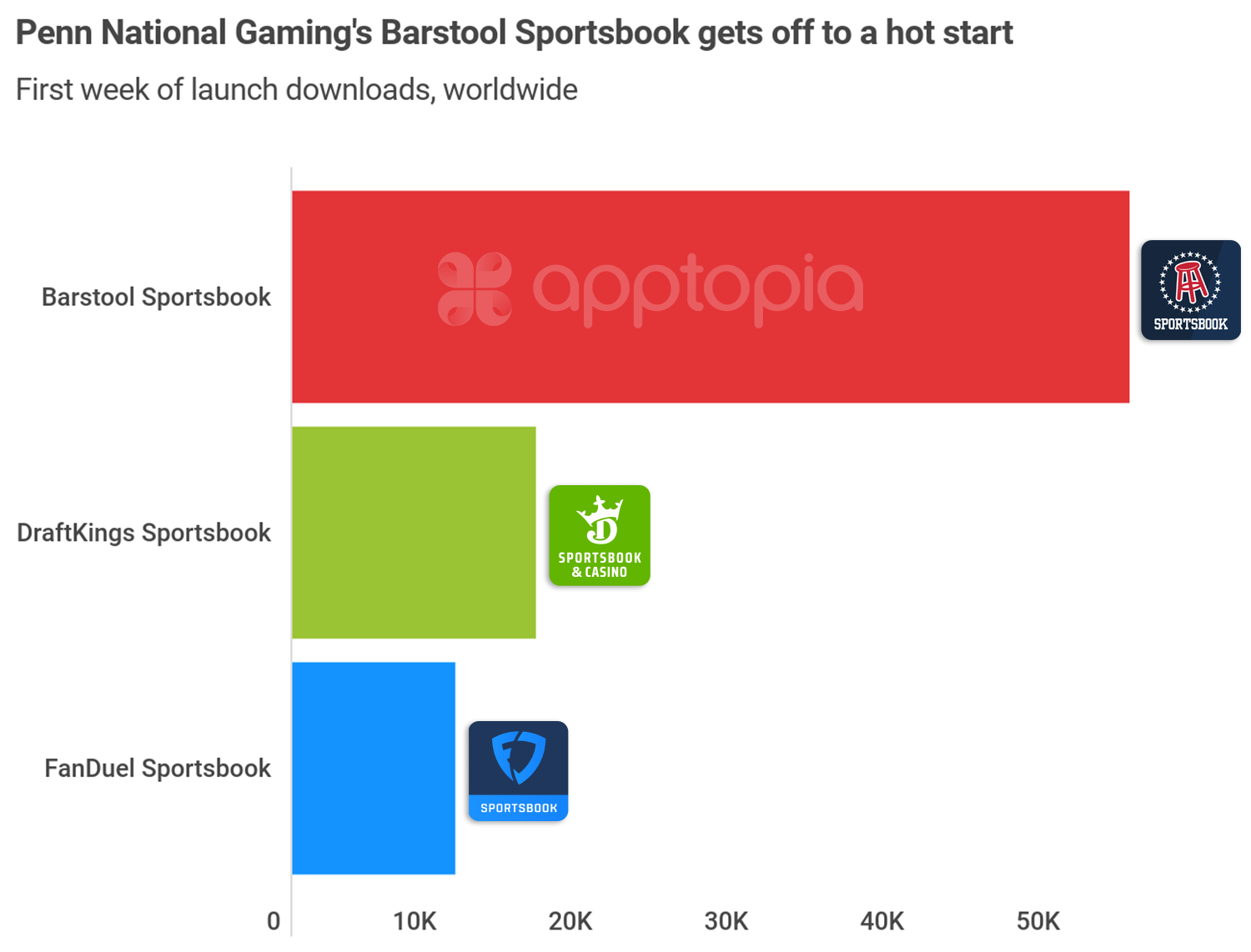 Due the pandemic, we have an interesting combination of live sports taking place right now. In addition to the start of the NFL season and college football seasons, there is the NHL and NBA playoffs, US Open (golf), Italian Open (tennis), MLB regular season and more. Below is a recent market share breakdown of the top sportsbook mobile apps by user sessions. I did not include Barstool as it launched very recently, however it would have been placed dead last. Outside of DraftKings and FanDuel, FOX Bet has positioned itself as a formidable competitor.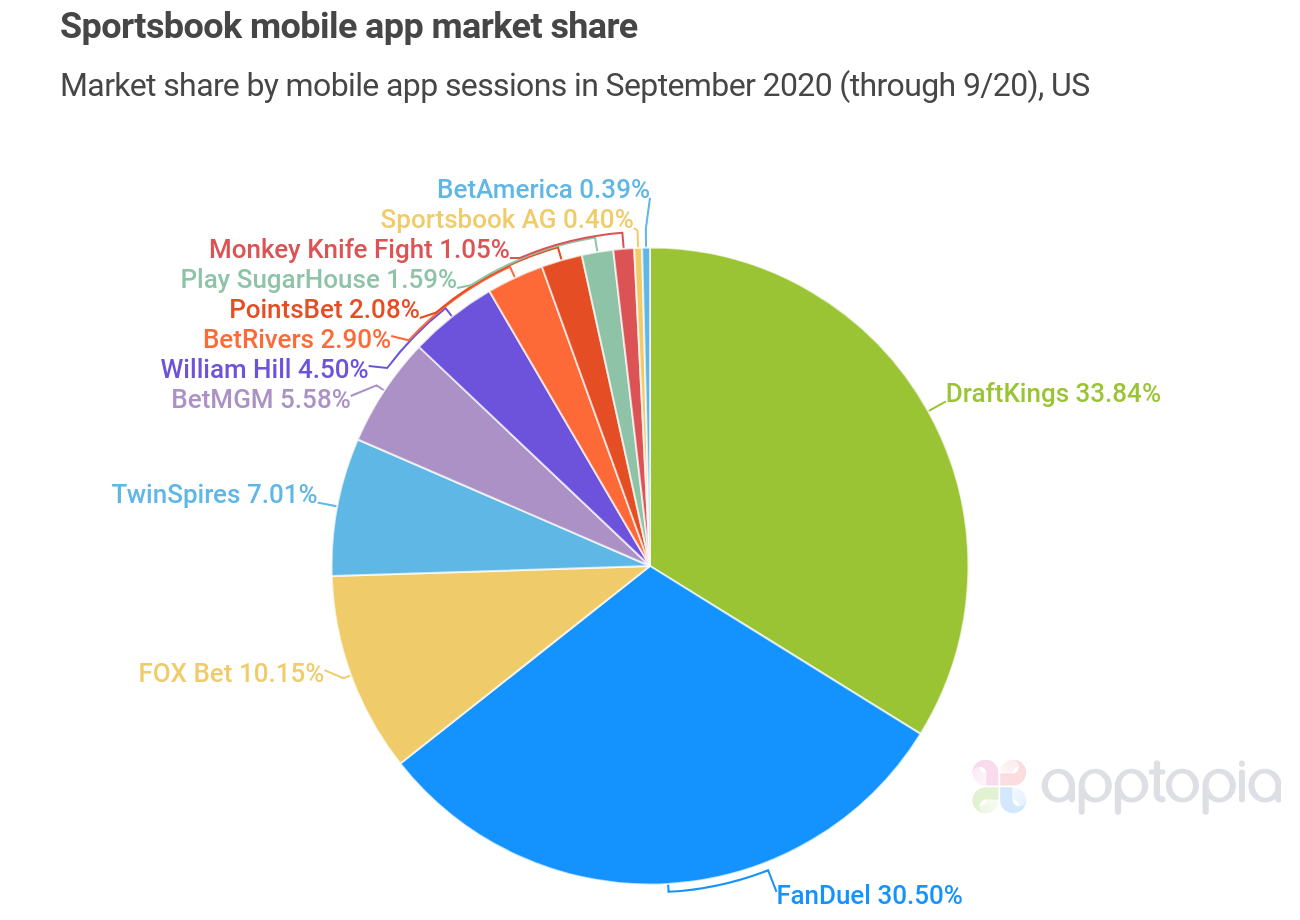 Sports betting apps are only available on Apple's iOS App Store. Google Play does not allow for these types of apps in the United States but does in the UK, Ireland and France.
To learn more about the data behind this article and what Apptopia has to offer, please reach out to Connor Emmel at cemmel@apptopia.com.