Internet speeds recover above pre-COVID-19 levels.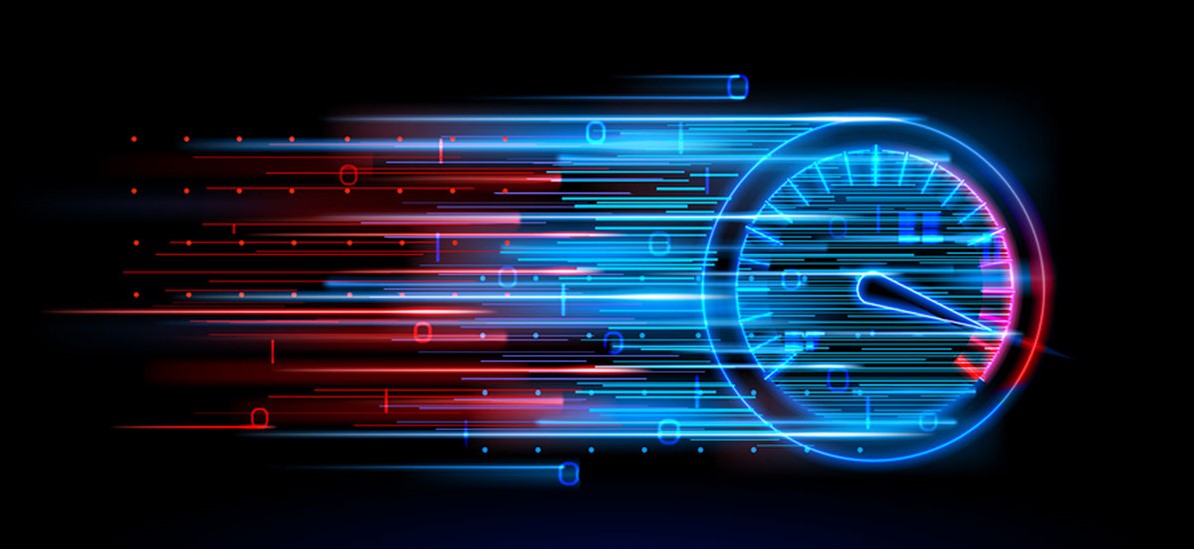 Data Synopsis:
Mobile internet download speeds fell 7% during lockdown
Fixed internet download speeds fell 6% during lockdown
Mobile internet download speeds at 4% above pre-COVID-19 levels
Fixed internet download speeds at 9% above pre-COVID-19 levels
Dig Deeper:
According to data from Ookla, the quality of US mobile and fixed internet networks suffered as a result of COVID-19. As individual states implemented mandatory lockdowns and Americans spent more time indoors, internet consumption surged resulting in a virtual traffic jam. Streaming entertainment, video conferencing, and social media are the main culprits.
The average mobile download speeds just before the coronavirus pandemic was 44Mbps and quickly dropped to 41Mbps by mid-March, a decline of 7%. The average fixed download speeds followed a similar pattern. Pre-lockdown, the average fixed download speeds was 142Mbps and slowed to 133Mbps, a drop of 6%.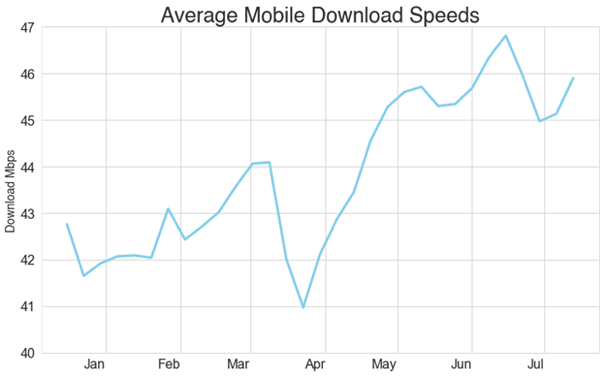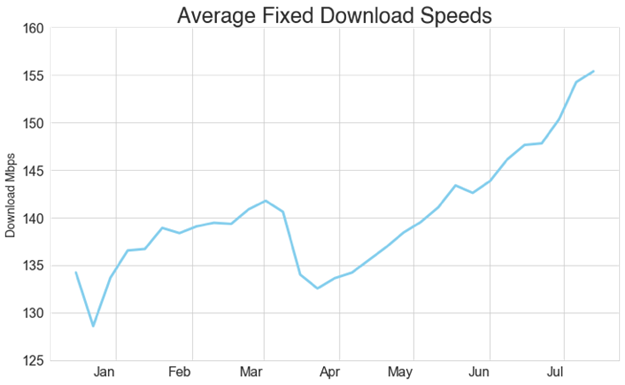 However, as individual states reopened and the warmer months approached, internet speeds recovered. In fact, Mobile speeds rebounded just as quickly as they dropped and are averaging 46Mbps as of mid-July, a 4% increase from pre-COVID-19 levels. While fixed speeds were slower to recover, they are now at 9% above pre-COVID-19 levels.
Another contributing factor to the rise in speeds, are state-sponsored internet build-out initiatives that were in place prior to COVID-19, some of which were expedited. Consumers also took matters into their own hands as they saw COVID-19 lingering and upgraded to more expensive and faster internet service plans. More recently, Americans are returning to their offices where the infrastructure in place can support the usual internet volume. However, it remains to be seen if these changes will be enough to offset the ongoing pandemic as we approach the colder months, a time when infections rise and when internet demand peaks.
To learn more about the data behind this article and what Ookla has to offer, visit https://www.ookla.com/.