Is Educational Background Really Irrelevant At Tesla?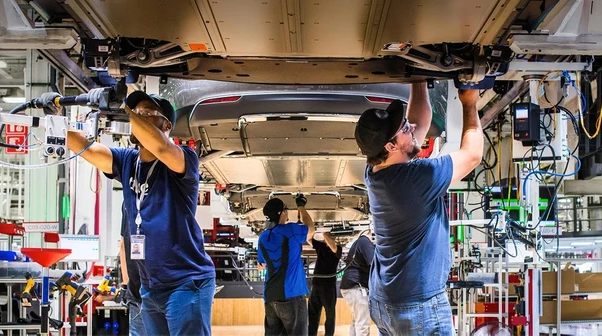 Tesla's CEO Elon Musk has, on more than one occasion, promoted the idea that the automotive company is uninterested in pedigree. In a noteworthy string of tweets in February, Musk wrote, "Don't care if you even graduated high school… Educational background is irrelevant, but all must pass hardcore coding test."
Is this actually true? Does Musk mean what he said, or is this simply an attempt at provocation?
By tracking educational credentials, we were surprised to see that this is true. Below we can see the share of overall Tesla employees that did not attend college:

Below are the results compared to both auto companies and tech companies: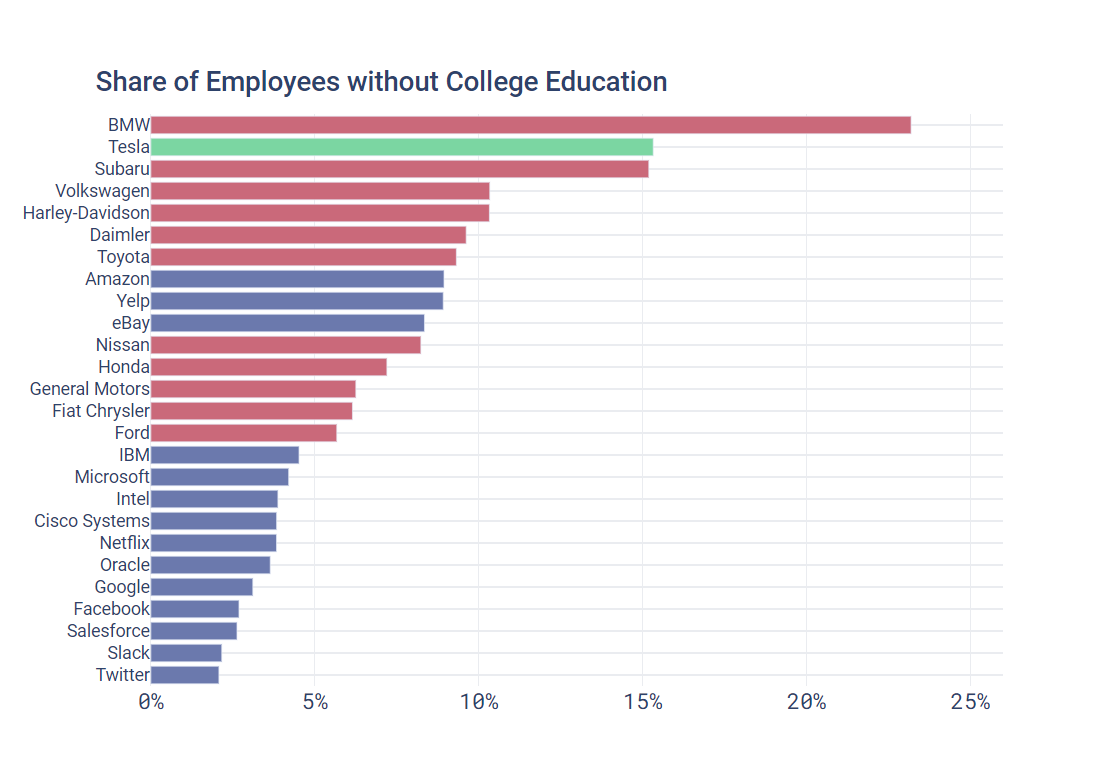 When we filter to only Engineers, the results tell a different story:

Tesla appears to have a smaller representation of non-college grads compared to other tech companies and even other automotive companies: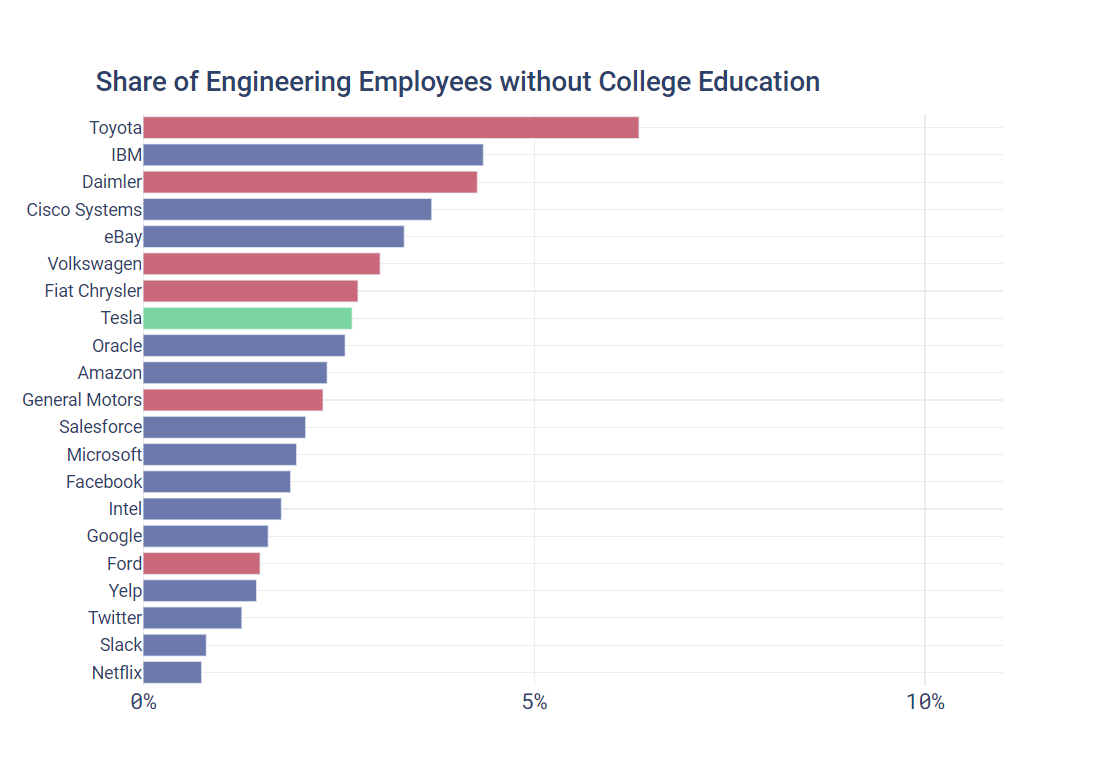 Takeaways:
Although we recognize that Musk is not directly making most of the HR decisions, it appears that the leadership's lack of emphasis on credentials has permeated the broader organization.
After filtering to software engineering roles, Tesla appears to have a fairly typical share of employees without a college degree.
Automotive companies source engineers without degrees more than tech companies, for the most part, but there are some notable exceptions. Ford has only 1.5% of its engineers without a college degree and has three times as many with a PhD. Engineers at IBM, on the other hand, lack college degrees 4.5% of the time.
To learn more about the data behind this article and what Revelio Labs has to offer, visit https://www.reveliolabs.com/.