Logistics Investment in Europe Rides High During 2020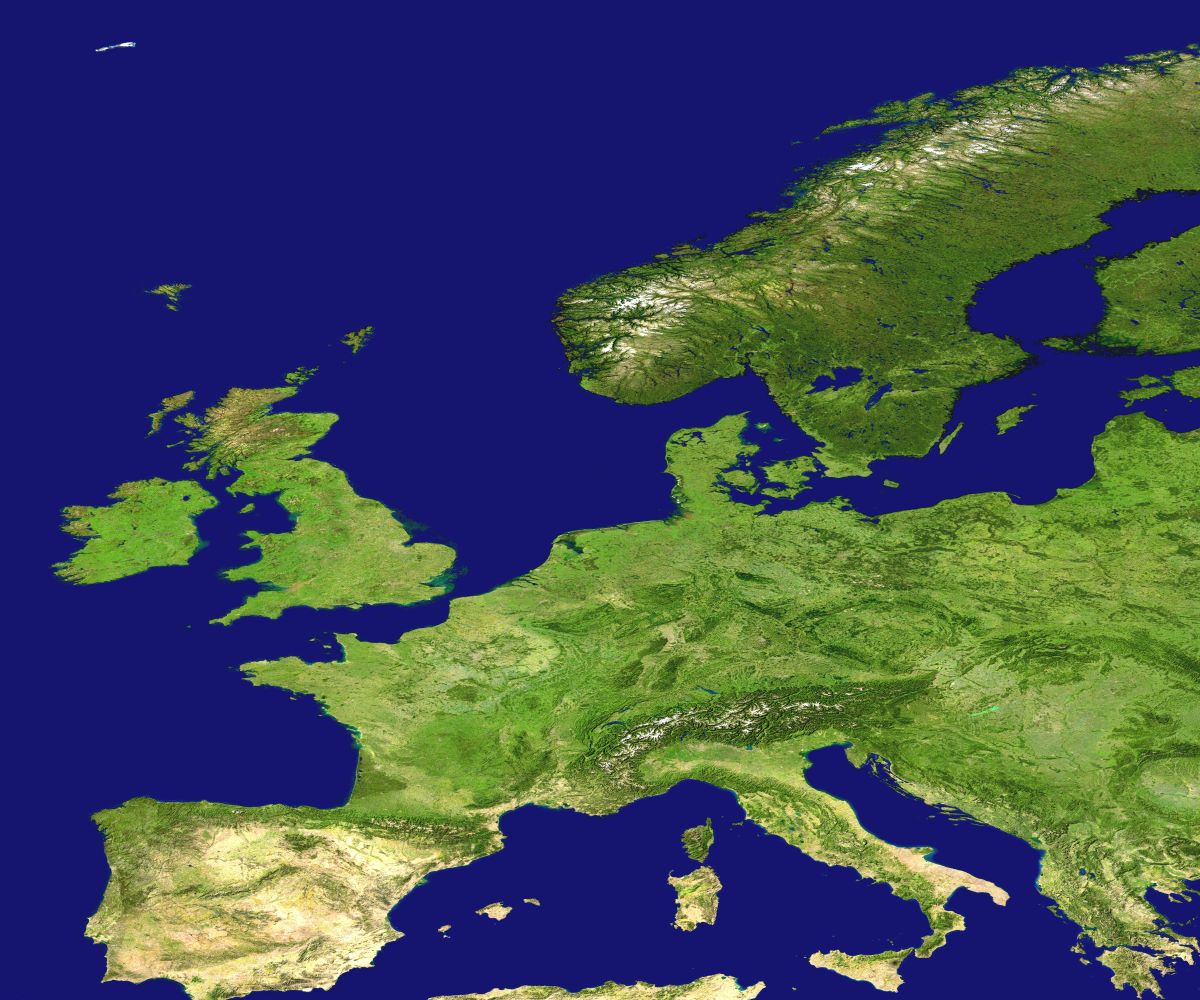 The latest data from Real Capital Analytics shows that the European logistics sector continues to attract plenty of capital amid the myriad of uncertainties caused by the Covid-19 crisis. The flow of investment into logistics properties has buttressed the industrial sector overall and it is the only major property type to register higher deal activity so far this year than 2019.
Europe's logistics market was already riding high on the basis of a long-term shift away from brick-and-mortar retail, and this move has accelerated during the Covid-19 pandemic, with retailers reporting years' worth of growth in their online offerings in a matter of months. Research from U.K. grocer Waitrose shows that the pandemic has doubled the number of people regularly shopping online. This bodes well for future demand for logistics space from occupiers.
Broker Savills reports that occupier take-up of logistics space across Europe was actually down slightly at midyear, but this represents an outperformance versus other core commercial sectors. Moreover, investors are banking on the long-term growth trend and most will likely view this dip as a lockdown-induced blip when movement restrictions put a halt on normal business activities.
Investment into the European logistics sector was just under €8 billion ($9.4 billion) between April and September, which is about €1.5 billion down on the 2019 figure for the same period. While the weeks of lockdown undoubtedly put the stopper on some transactions, June and July were particularly active before the typical August summer holiday lull in dealmaking. RCA has recorded €635 million of completed deals in October so far, with almost €1 billion currently in contract.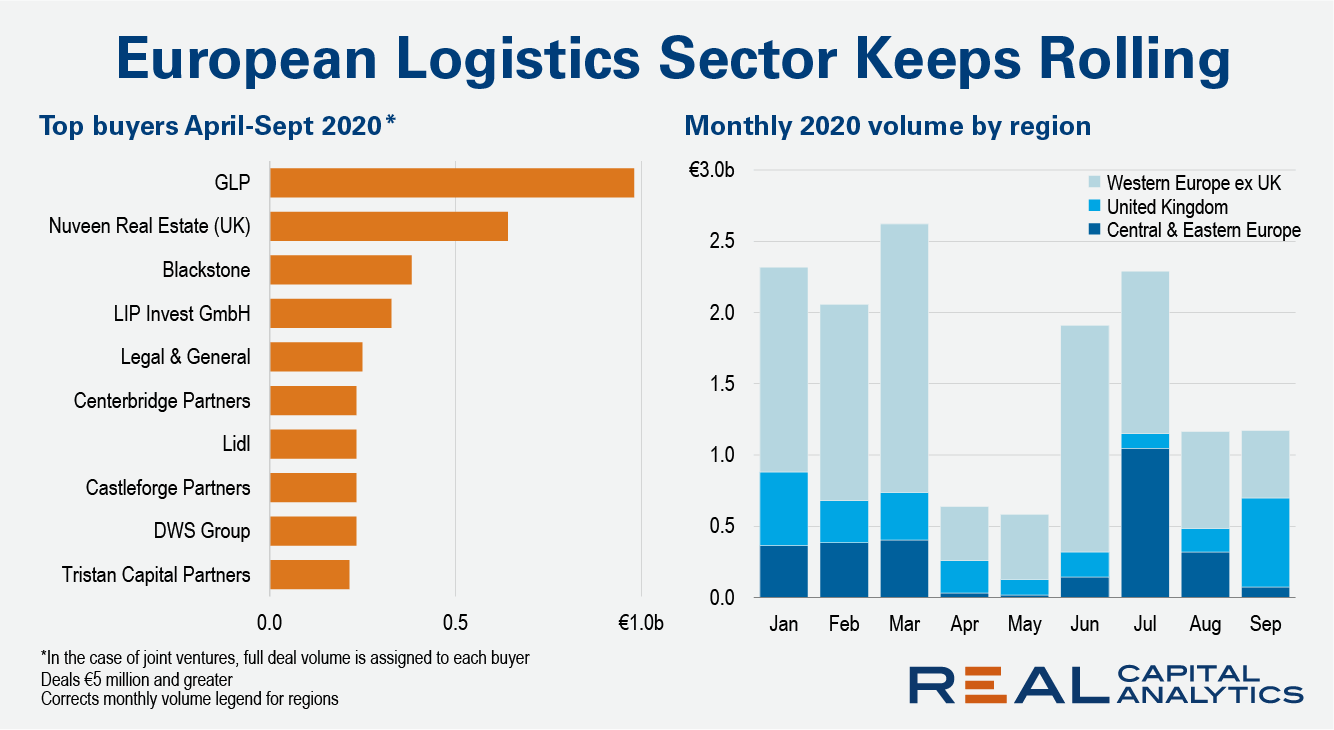 Anecdotally, we have heard of minor adjustments to pricing on deals agreed pre-Covid and a price indicator using the RCA CPPI methodology does suggest capital values peaked towards the end of 2019 before drifting down very slightly (-0.7%) in the first six months of 2020. However, preliminary third quarter pricing data suggest the logistics market has already made up that lost ground.
The largest European single asset deal since April was Legal & General's forward purchase of a 2.2 million square-foot warehouse in Swindon, southwest England, which is pre-let to Amazon. At £200 million ($262 million), this is the third highest price paid for a logistics asset in Europe. Some other very large portfolio deals also completed, the biggest being GLP's purchase of 22 Central European logistics assets from Goodman Group for just over €1 billion.
This transaction puts GLP at the top of the ranking of biggest spenders since April, but plenty of other well-known names are on the list. Second-placed Nuveen has spent €640 million on a mix of assets across Western Europe, while third-placed Blackstone has added another €380 million of properties, including a last-mile portfolio in Germany and France. Notably, GLP and Nuveen have invested more on logistics assets in the six months through September 2020 than for the whole of 2019.
Acquisition of existing stock is not the only route to market. Development site sales for construction of industrial property totaled more than €700 million in Q3 2020, which makes it one of the best quarters on record. The strength of this part of the market underlines how bullish investors and developers are about prospects for the sector, from both an occupier and capital markets perspective.
To learn more about the data behind this article and what Real Capital Analytics has to offer, visit https://www.rcanalytics.com/.