UK vs. EU Hotels Performance, Summer 2020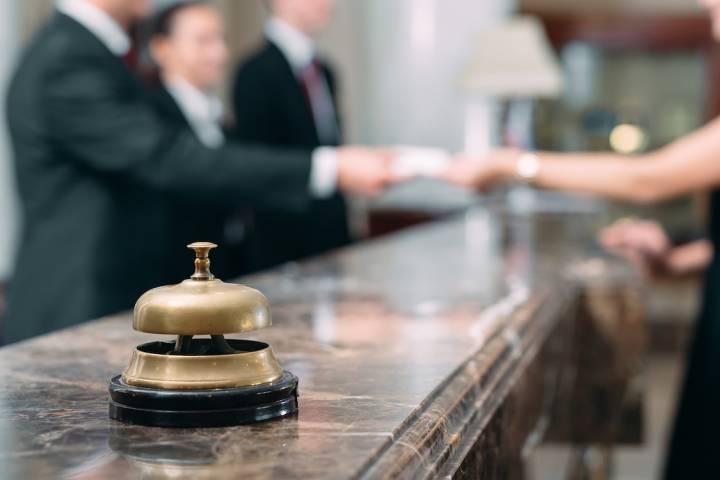 Europe's hoteliers enjoyed a far stronger post-lockdown recovery than those in the UK over summer, with hotels on the continent experiencing guest levels comparable to 2019 whilst the UK struggled to muster much more than 70%.
Indexed to the weekly average for the same date last year, accommodation providers in Europe saw levels rebound swiftly in June and maintain close to 100% of last year's levels until September. The UK saw a far slower rate of recovery, climbing gradually to a peak of 75% over the August bank holiday.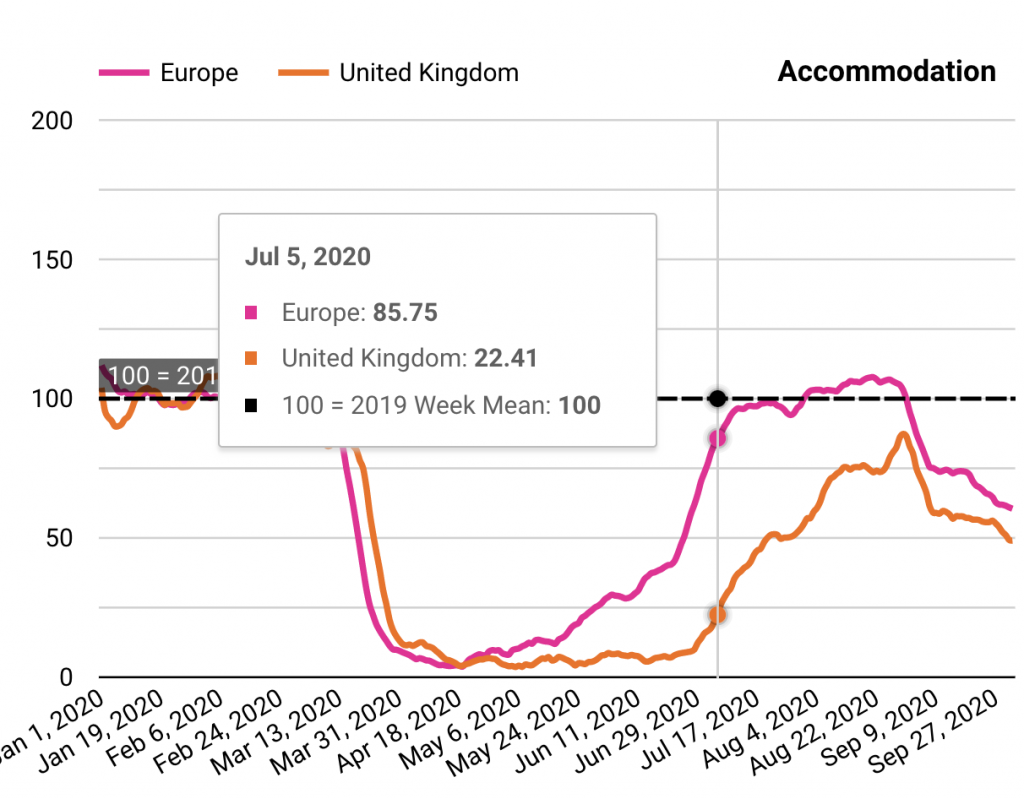 Ahead of official reporting via the UK's accommodation representative, VisitBritain, Huq's Big 6 Consumer Index shows how the bubble of summer staycations has burst as cases rise and tighter restrictions apply across both regions. Hotel attendance in both the UK and Europe has now dropped to 60% and 50% of last year's levels respectively.
To learn more about the data behind this article and what Huq has to offer, visit https://huq.io/.