Pub and Restaurant Attendance Drops to a Fifth of Pre-Covid Levels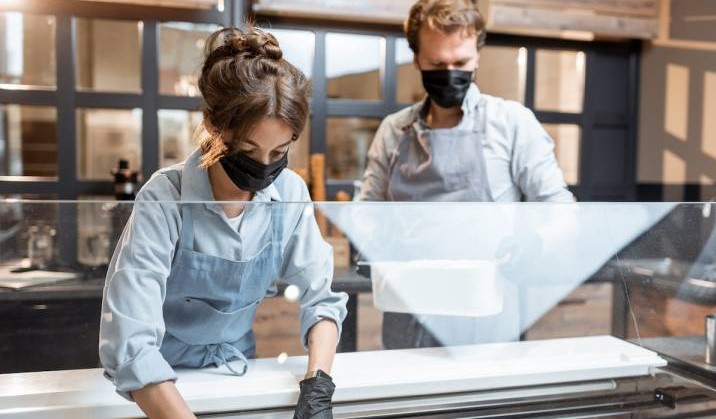 Footfall to the Pub and Pub and Restaurant sector is dwindling in the wake of tighter restrictions, with attendance dropping below 20% of usual levels for the first time since June.
Following a steady recovery boosted by Eat Out to Help Out in August, Pubs and Restaurants attendance had been hovering around 70% of usual levels throughout September. However, since the introduction of the 10pm curfew, eating out and going to the pub has been in sharp decline.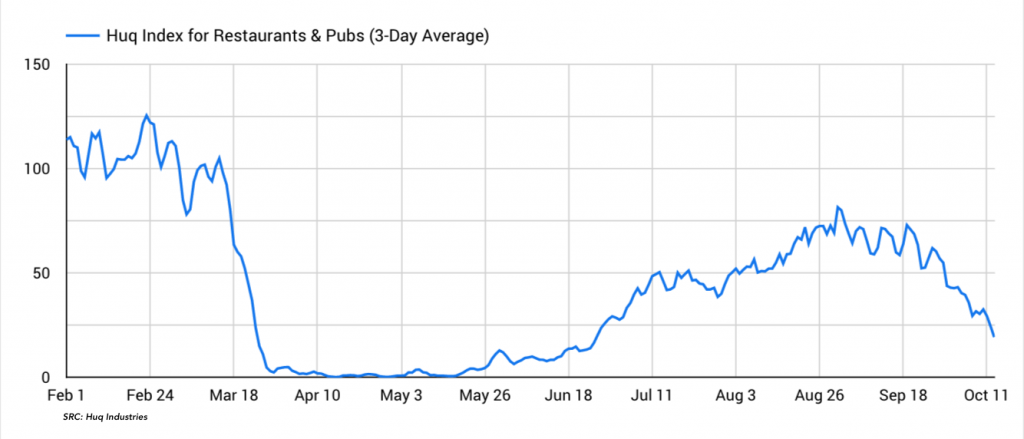 With further restrictions coming into effect and the sector being forced to close in parts of the UK, the data suggests things will get worse once before they can get better.
To learn more about the data behind this article and what Huq has to offer, visit https://huq.io/.