Pubs Resilient Amid Challenge to Foodservice Industry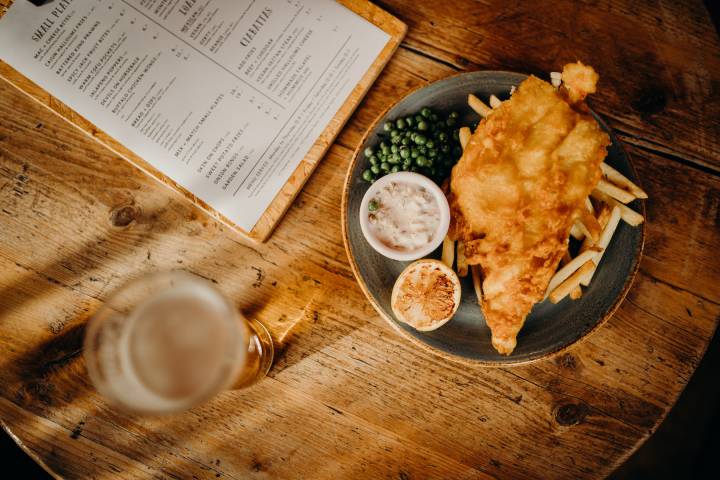 Visits to pubs across the UK has held relatively steady as tighter restrictions come into force in many regions and new local lockdowns create precipitate another sharp decline in Foodservice industry trade.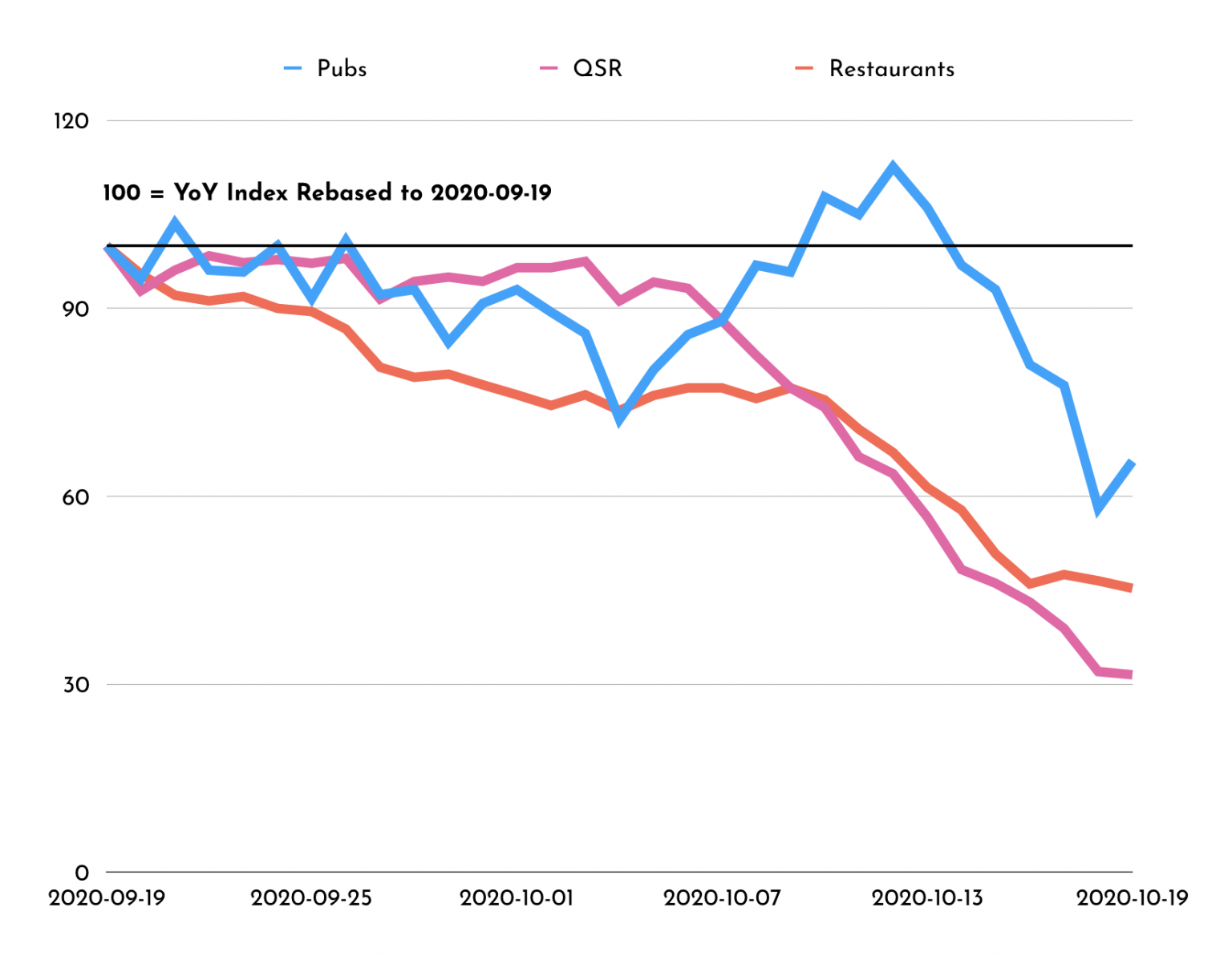 The Huq Index for Restaurants and Pubs shows footfall across the sector fall by an average of 29pts in the last 30 days. Quick Service and Restaurants have seen the sharpest decreases in footfall of 44pts and 32pts respectively. In the face of this, pub attendance has been remained relatively steady, decreasing by just 12pts.
While it's encouraging to see the Pub sector holding up amid broader Foodservice industry challenges, customer levels are nonetheless at around just a quarter of what they were for the equivalent week last year.
To learn more about the data behind this article and what Huq has to offer, visit https://huq.io/.