The New, New Normal (For Now)? Foodservice Steadies at 25pts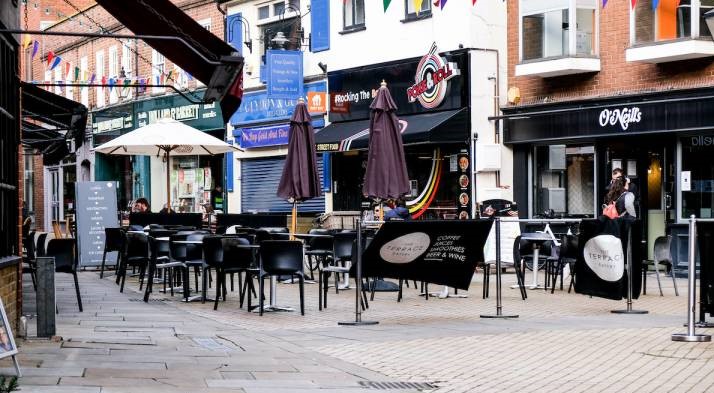 The Huq Index shows the decline in footfall across the UK's foodservice outlets levelling off at 25pts following a wave of new restrictions across the country. Despite suffering a 35% loss from its summer peak on the 31st August, it is good news for the industry that it looks like the floor is close to here, and not some 20pts lower as it was during April and June this year.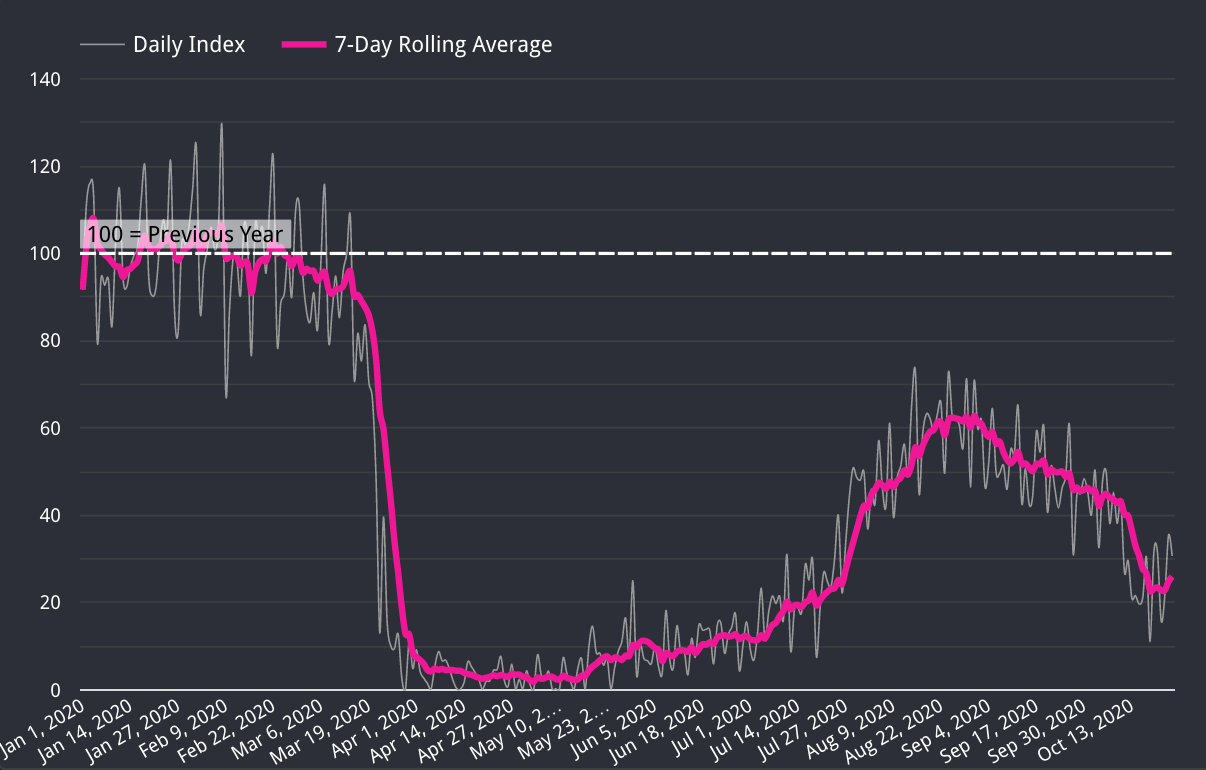 The Index also reveals how the resilience of Pubs differs to that of Restaurants and Quick Service Restaurants under the current restrictions with sharper losses observed across QSR than other players in the sector. With new support from the government announced last week and the potential of further lockdowns looming, is this what hospitality business owners can expect over winter?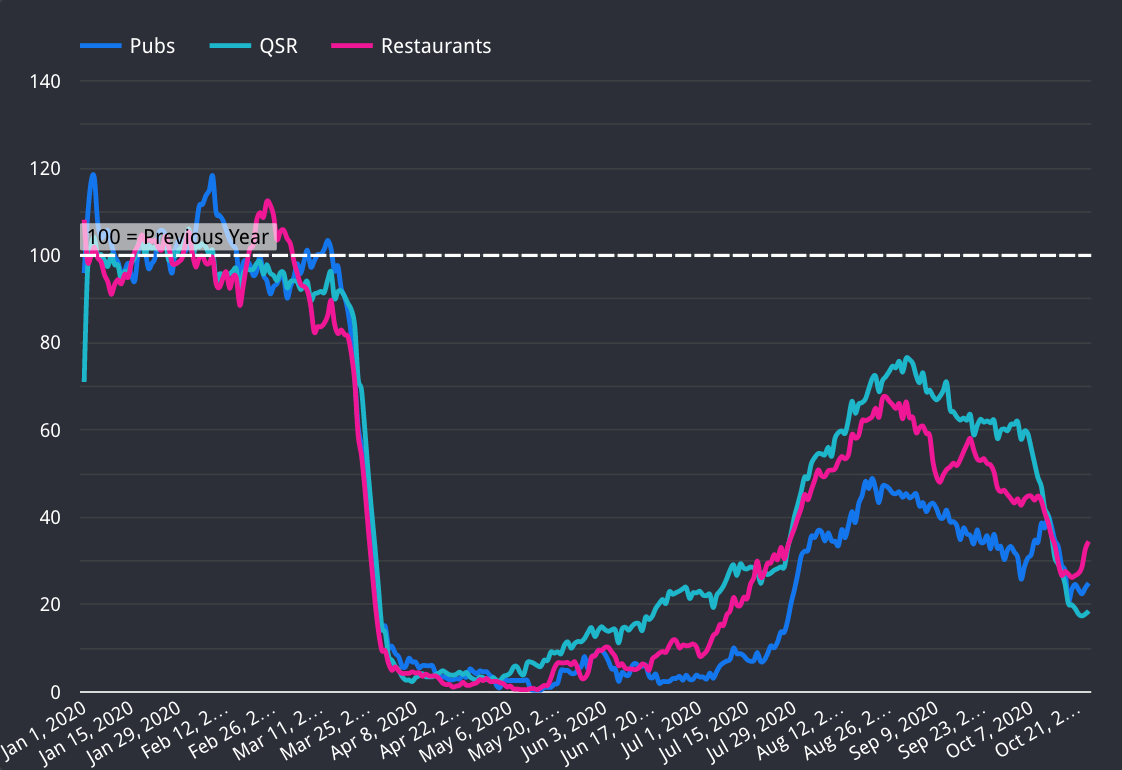 To learn more about the data behind this article and what Huq has to offer, visit https://huq.io/.