Casinos Make a Comeback, Though Location Matters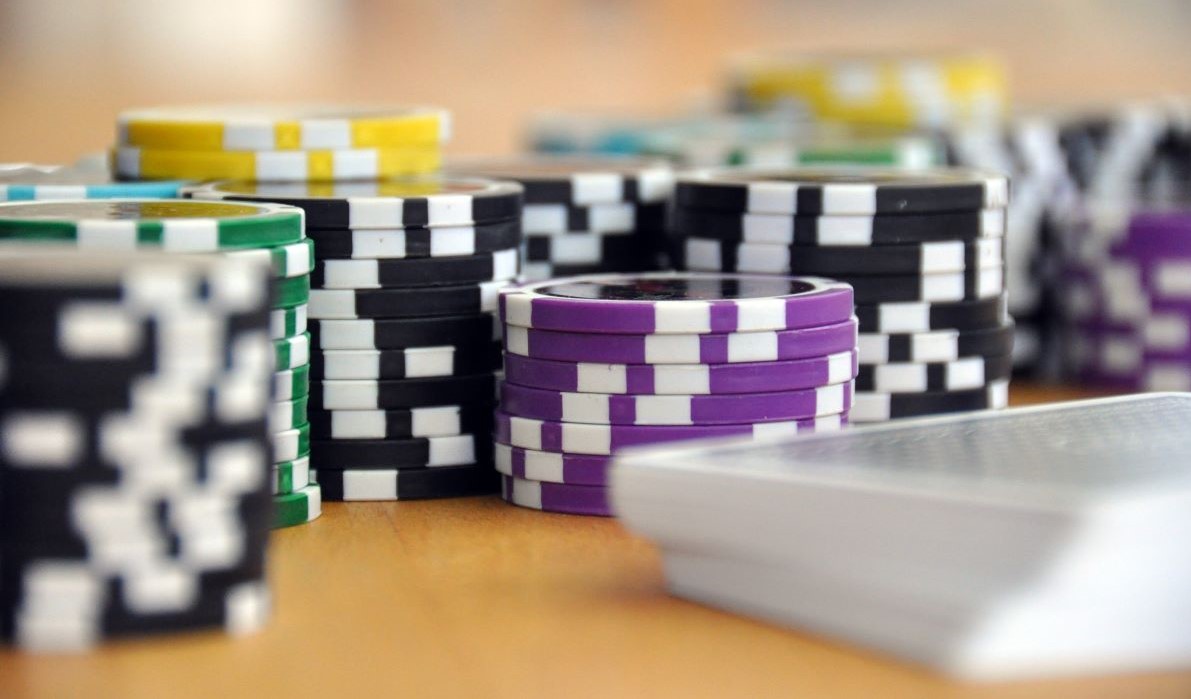 After a dismal April and May, when casinos across the country were closed to visitors, Nevada's casinos have been slowly recovering. But although many casinos on the strip are now open, foot traffic remains depressed - down 45% year over year in October to date. Around the country, the pace of recovery for the sector has varied significantly by state.
Missouri's casinos were the first to jump back. As early as June, foot traffic was only down 50% compared to the previous year. While in New York, even through August, traffic was down 100% year over year with casinos closed throughout the state.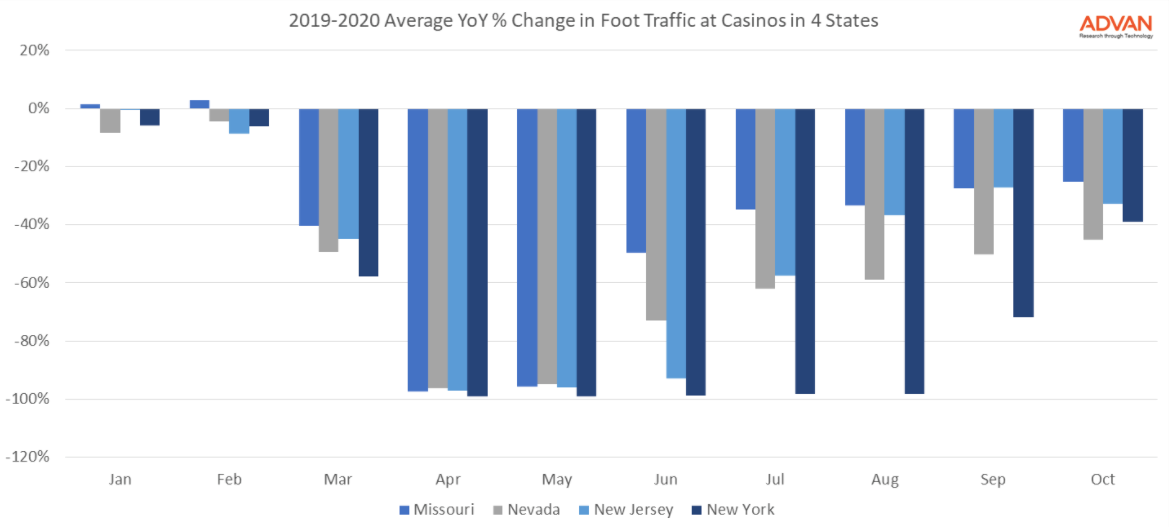 Fast forward to October and the picture looks quite different. Traffic at New York casinos is now down only 39% from last year. Missouri is down only 25%, and New Jersey down 33%. Nevada has been the slowest to recover, perhaps because it relies more on tourist traffic compared to casinos in other states, for whom a greater portion of business comes from local visitors. The cancellation of conventions in Las Vegas has also had a significant impact on overall traffic to its hotels and casinos.
With regulations varying around the country as states work to control the pandemic, foot traffic data is the most accurate way to understand trends for cash-centered businesses like casinos.
To learn more about the data behind this article and what Advan has to offer, visit https://advanresearch.com/.