Economic Activity Across Europe Plummets as Second Lockdown Comes into Force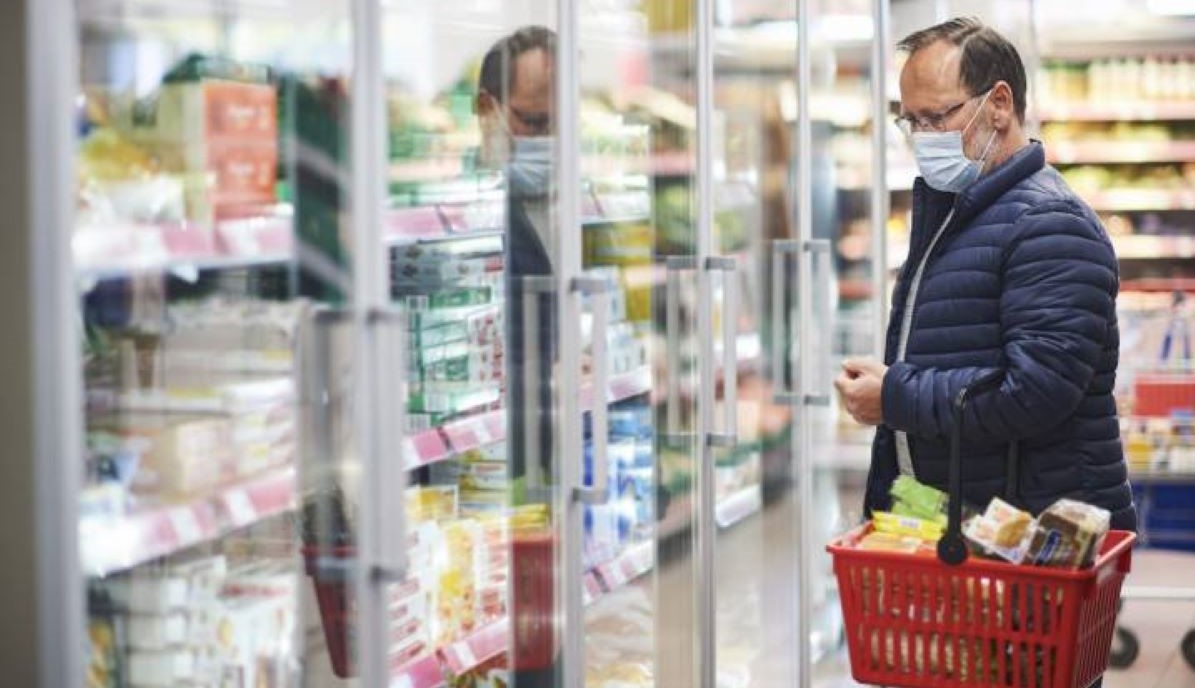 The presence of customers across all consumer industries in Europe fallen sharply over the last two weeks as countries across the continent introduce measures consistent with those seen during the first lockdown. This effect is most keenly felt across discretionary industries – particularly hospitality, accommodation, leisure and apparel.
The Huq Index shows a steady recovery over the course of the summer, with customer levels approaching equivalent 2019 levels at their zenith in late August. The increase in cases and the onset of tighter restrictions through the autumn however has put this positive growth recovery trend into reverse.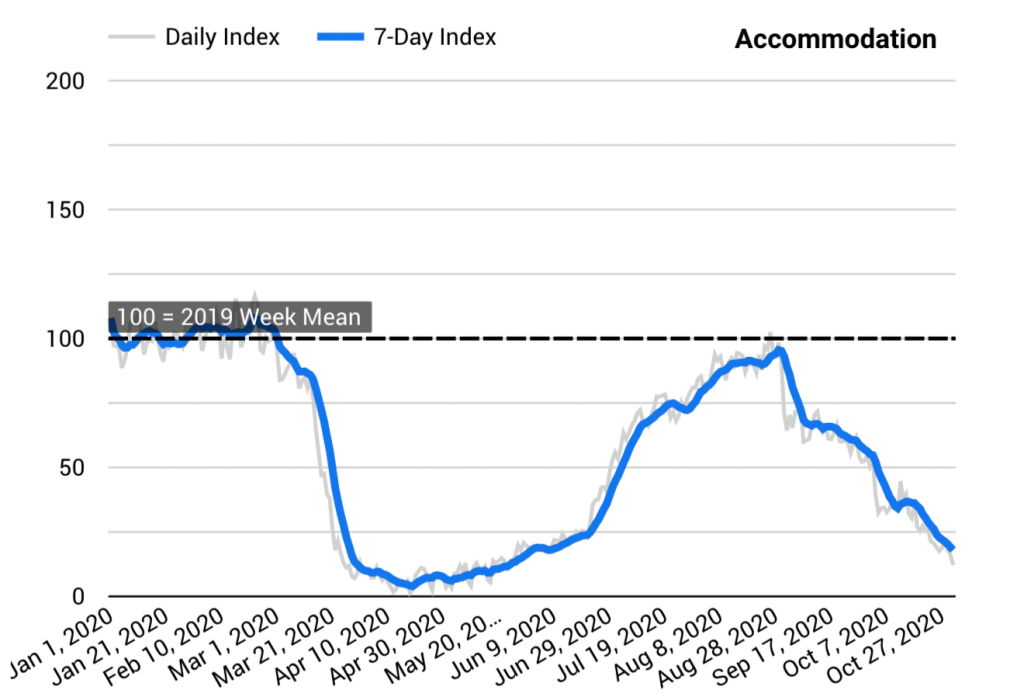 Accommodation has seen the fall drop in year-on-year attendance, with levels plunging 76pts to 18 percent of last year's levels. Apparel and foodservice has dropped starkly to 54 percent of equivalent levels. With many now forced to entertain themselves at home, supermarkets – as last time – have shown resilience but nonetheless show declines of 30pts in recent weeks.

With the UK set to join France, Germany, Belgium, Portugal and many others in a second national lockdown this week, the Huq Index will demonstrate the economic effect of different policies from country to country in near real-time. Sign up to receive regular updates of our high-frequency indicators by email.
To learn more about the data behind this article and what Huq has to offer, visit https://huq.io/.