India overtakes US as Snapchat's top market for downloads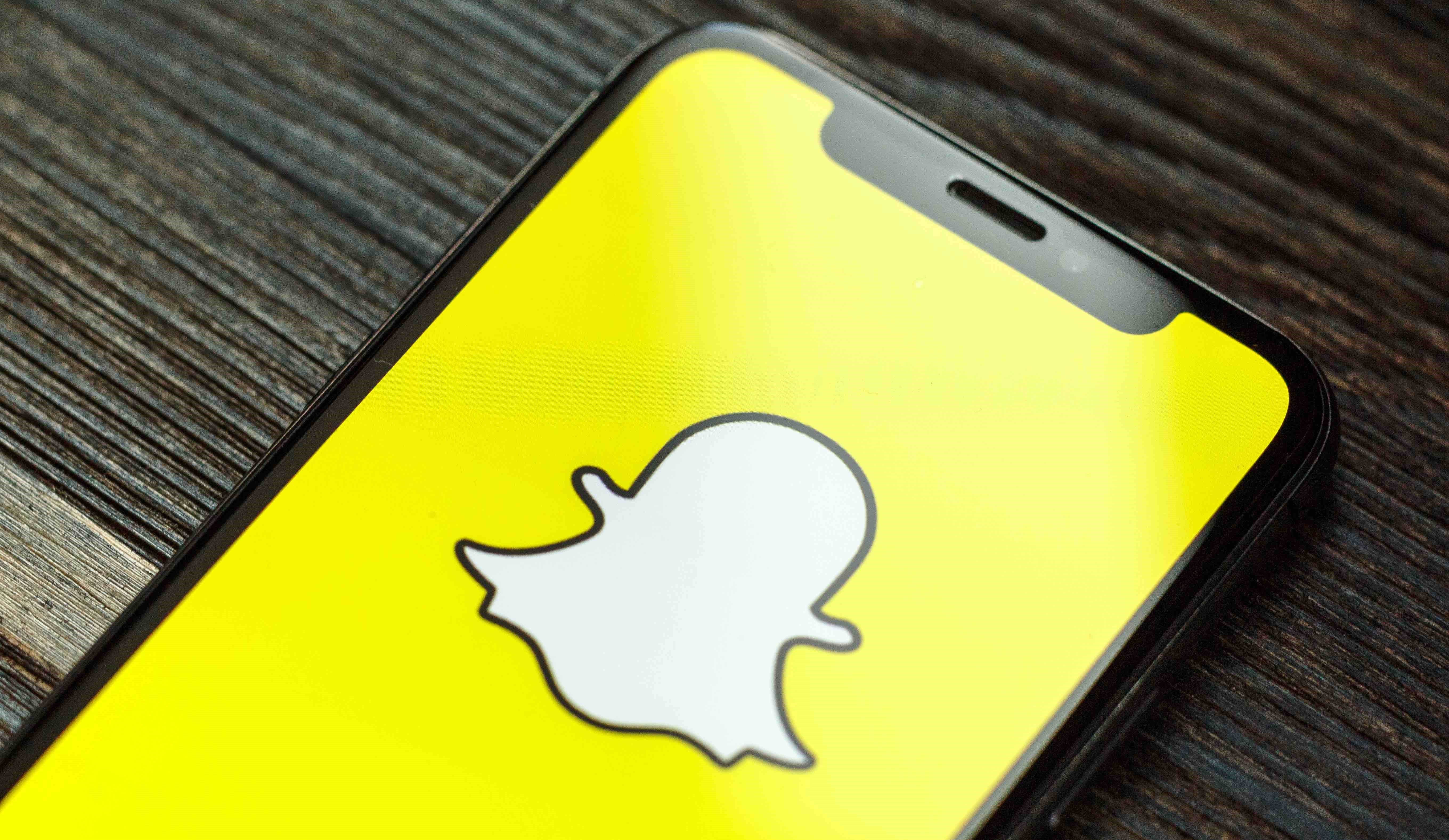 India has overtaken the United States to be Snapchat's #1 market for downloads (new users). It took 15 months (from May 2019 to July 2020) for India to go from the #6 market, representing 4% of Snapchat's downloads, to the #1 market, representing 20% of its downloads. That lead has been increasing as October 2020 saw India represent 32% of Snapchat's downloads.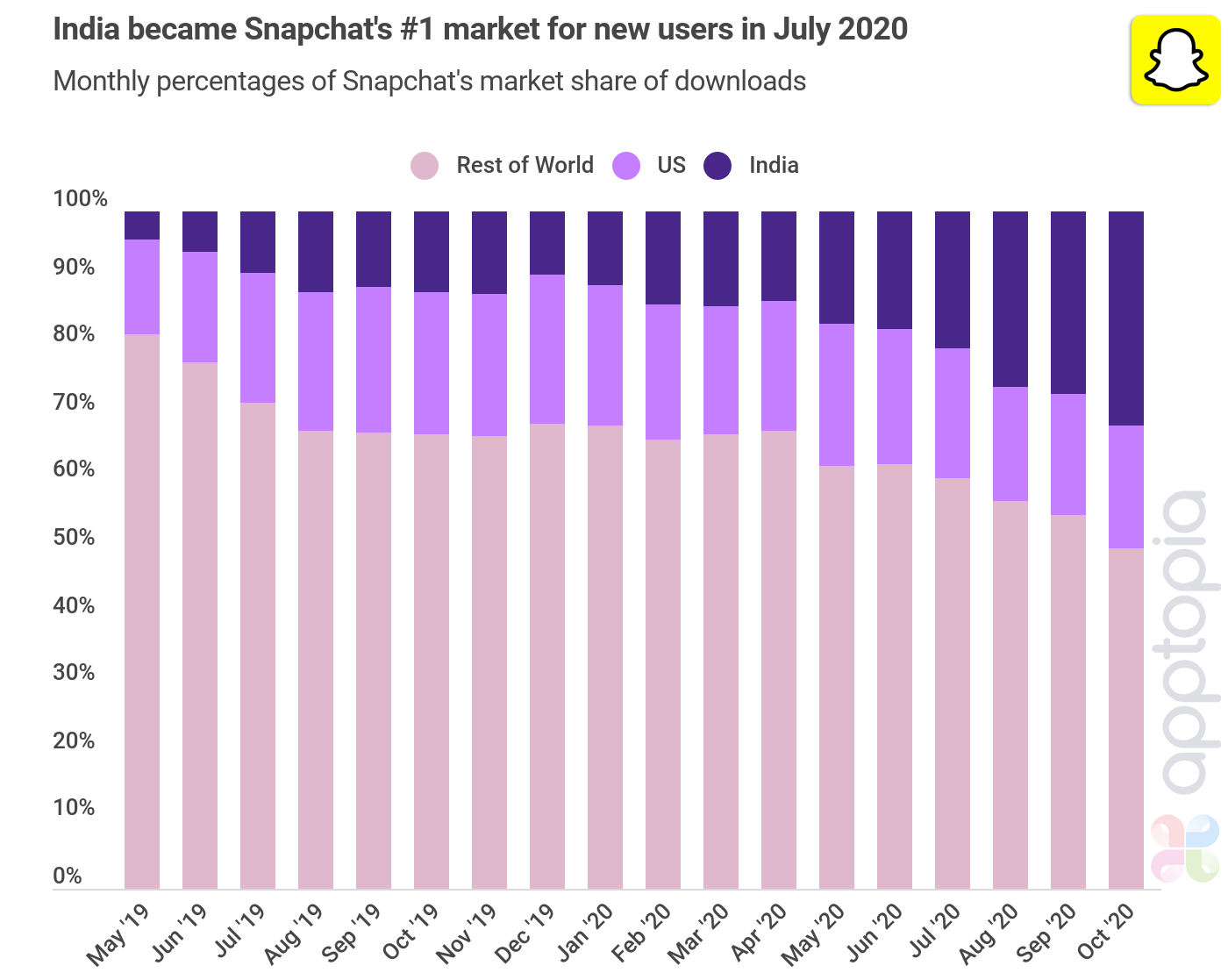 Over the past 18 months, Snapchat's new user acquisition has become increasingly top heavy. India + the United States now make up 50% of the app's new users. Here's the drop-off:
India has been propelling Snapchat's downloads as a whole recently, helping lift it to its largest day of downloads (992k) on 11/3/20 since May 2019 when it released its gender morphing filter. India itself hit its single largest day of downloads ever in the country for Snapchat on 10/28/20 with 433k. Snapchat's record for global single day downloads was on 5/18/19 with 2.02 million, shortly after it released its gender morphing filter.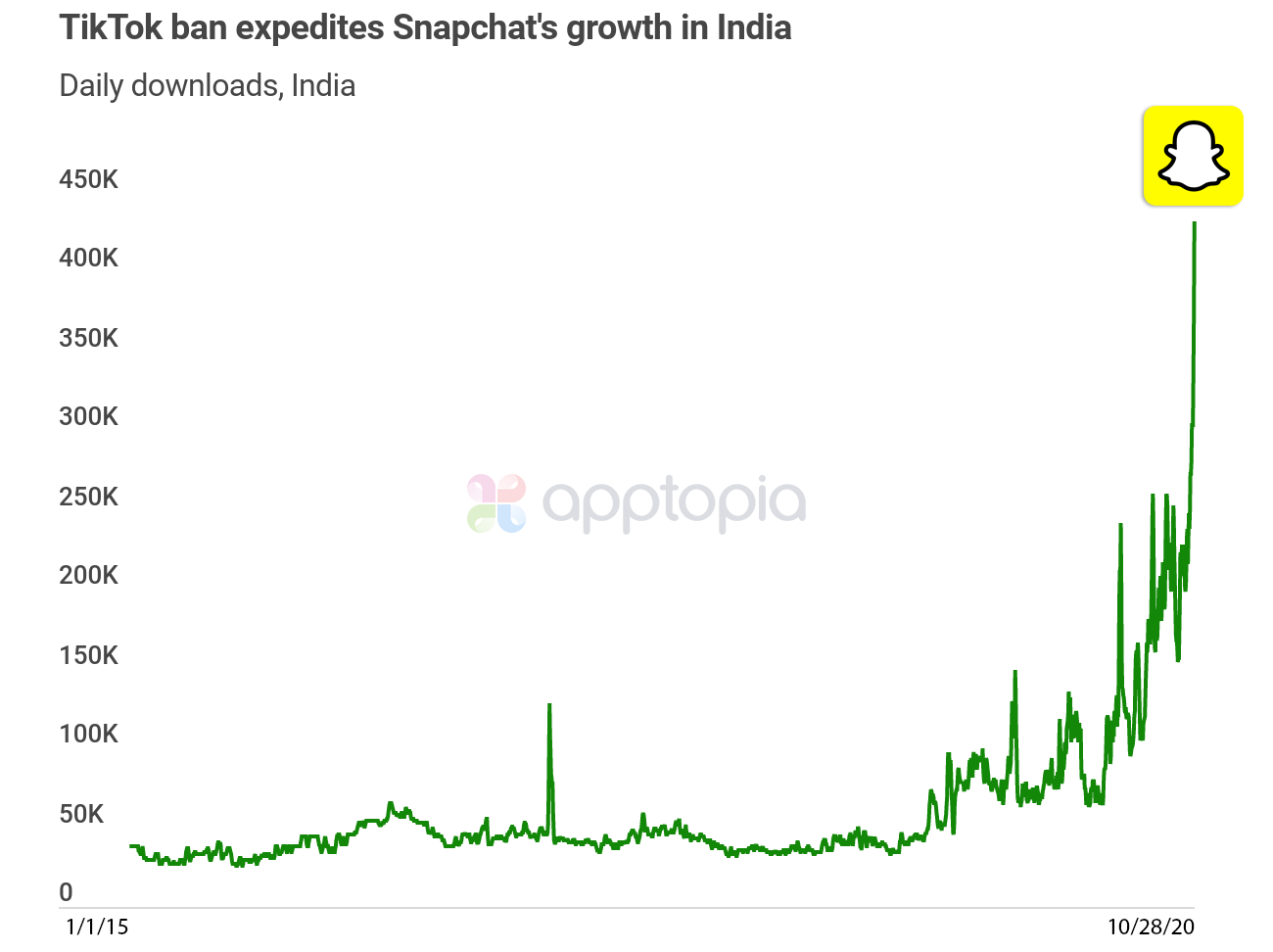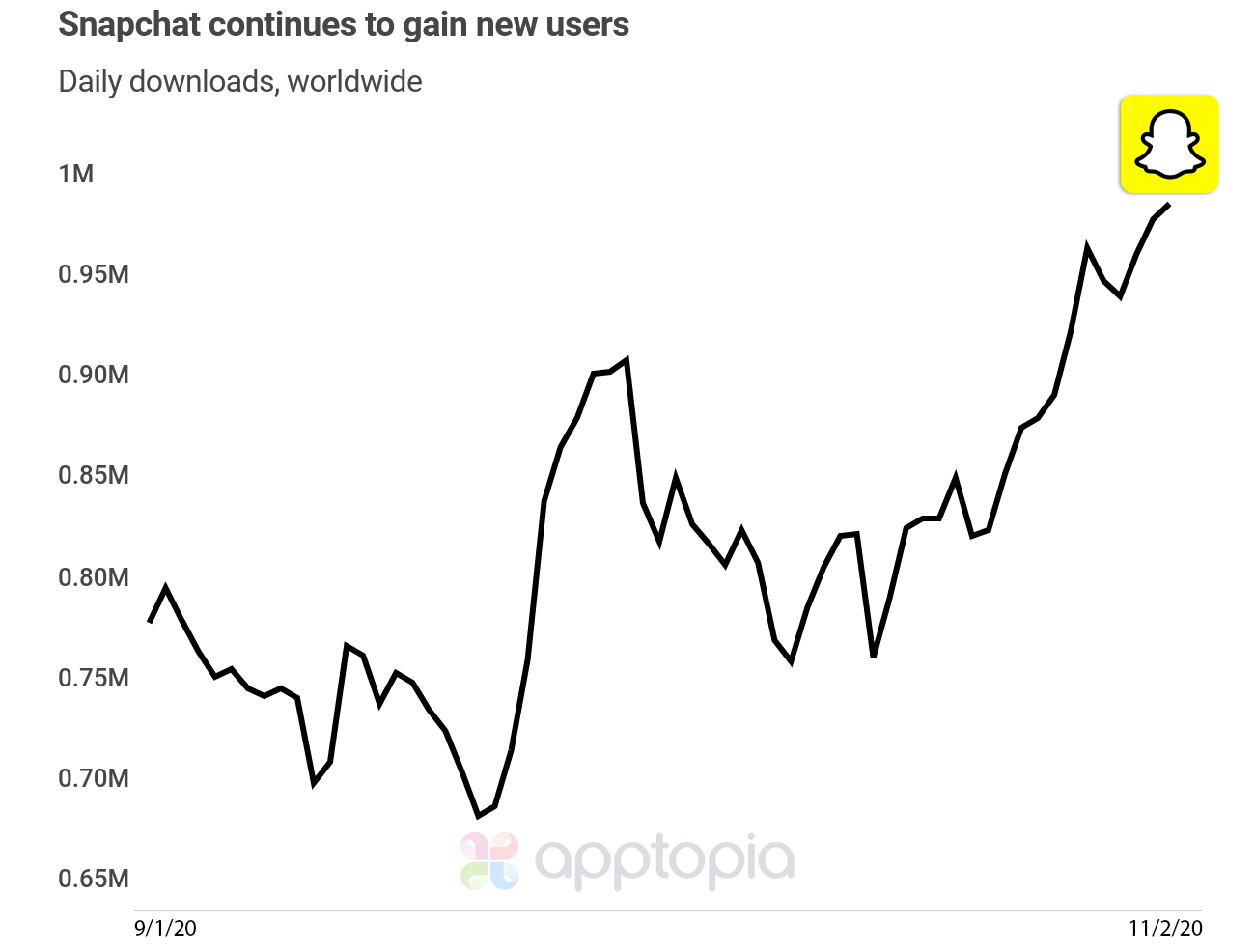 India has still not overtaken the United States in terms of daily active users (DAU). We estimate the US to have 23% of Snapchat's DAU and India to have 11%. India has been closing the gap as of late though. It overtook Brazil as the #2 market for Snapchat DAU in August.
As I stated above, India became the #1 market for Snapchat downloads in July. This was likely because TikTok was banned by the Indian government in late June and Snapchat was ready for the moment. The company set up its first office in India last year. The Information reported that once the office was set up, it focused on localizing its app to support the nine most popular languages in the country. "It also struck local content deals for its Discover media platform. It has also made smaller deals with mobile carriers to subsidize the use of Snapchat on capped data plans, along with more creative deals, like the installation of a virtual keyboard on Samsung phones that lets people easily share its customizable Bitmoji avatars."
Snapchat is growing globally as well, in part because of its recent "Sounds" feature. The feature enables users to drop music into their snaps. TechCrunch reported "This differentiates Snapchat's music feature from rival TikTok, where a tap on the "sound" takes users to a page in the app that shows other videos using the same music clip." Still, it brings an element of what has made TikTok so popular.
To learn more about the data behind this article and what Apptopia has to offer, please reach out to Connor Emmel at cemmel@apptopia.com.