UK Supermarkets Continue Strong Run While EU Stores Slump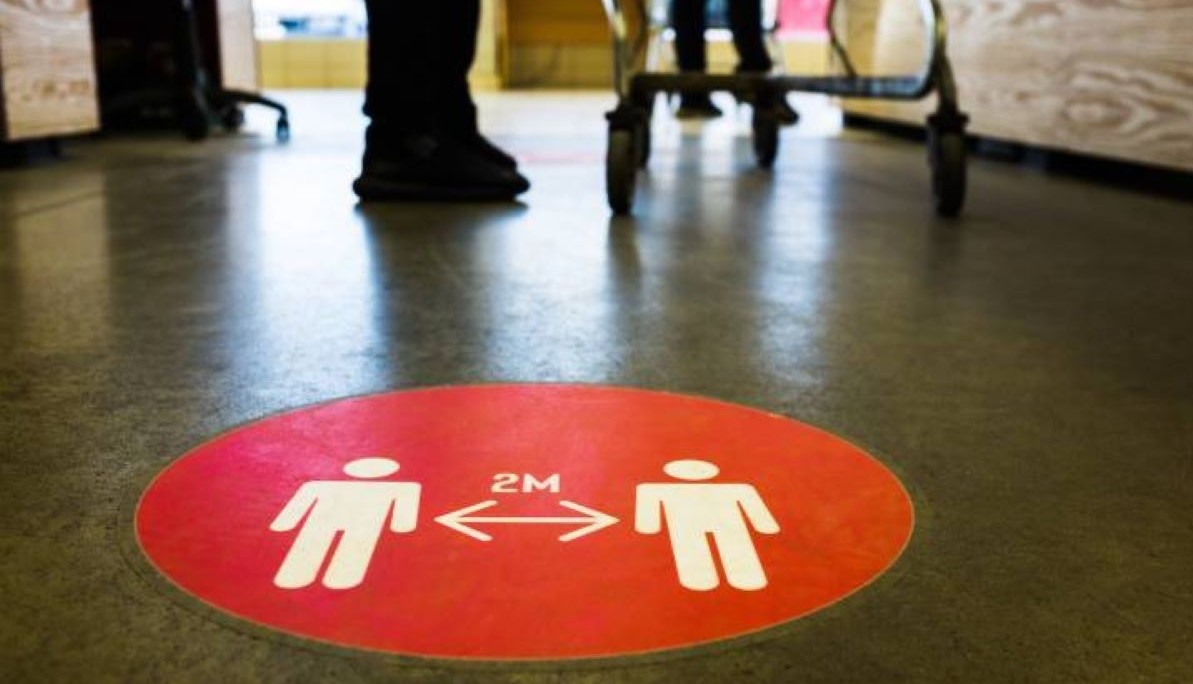 Supermarket shopping in the UK is holding resilient through the UK's second national lockdown, with footfall over the last week comparable to last year's levels while attendance to supermarkets on the continent has reached a new low.
During the first lockdown, footfall to both UK and EU supermarkets dropped by around 40% as people increasingly shopped online. However, during this second lockdown a clear divide has emerged with visits to UK supermarkets including Tesco, Asda, Sainsbury's and Morrisons down just 15pts in comparison to last year's levels while those in Europe have dropped by more than 50pts.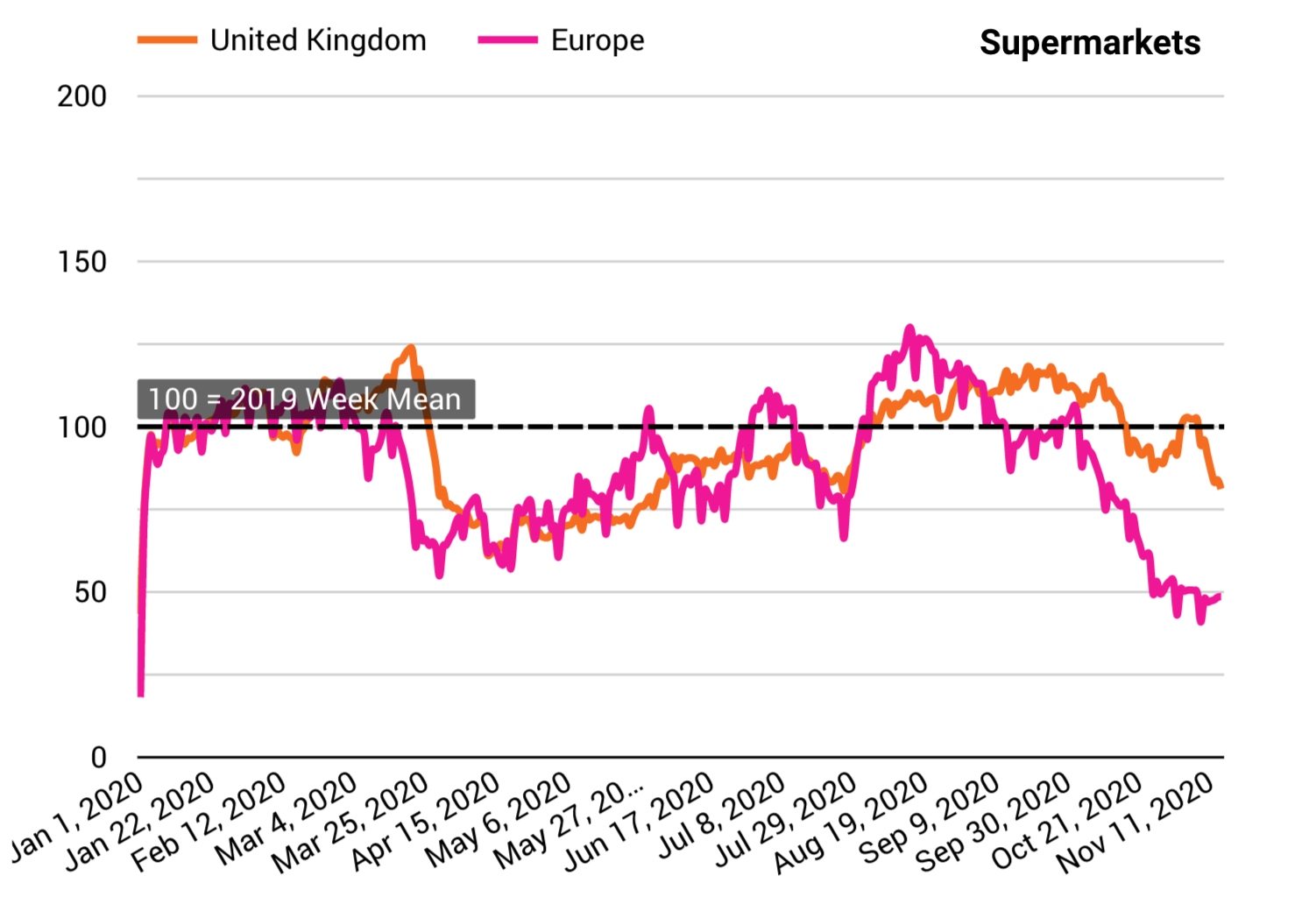 With continued restrictions around hospitality, could supermarkets be in for a bumper Christmas? Sign up to receive to our 3x weekly bulletin to track the impact of lockdown 2.0.
To learn more about the data behind this article and what Huq has to offer, visit https://huq.io/.