U.S. Home Price Forecast Remains Positive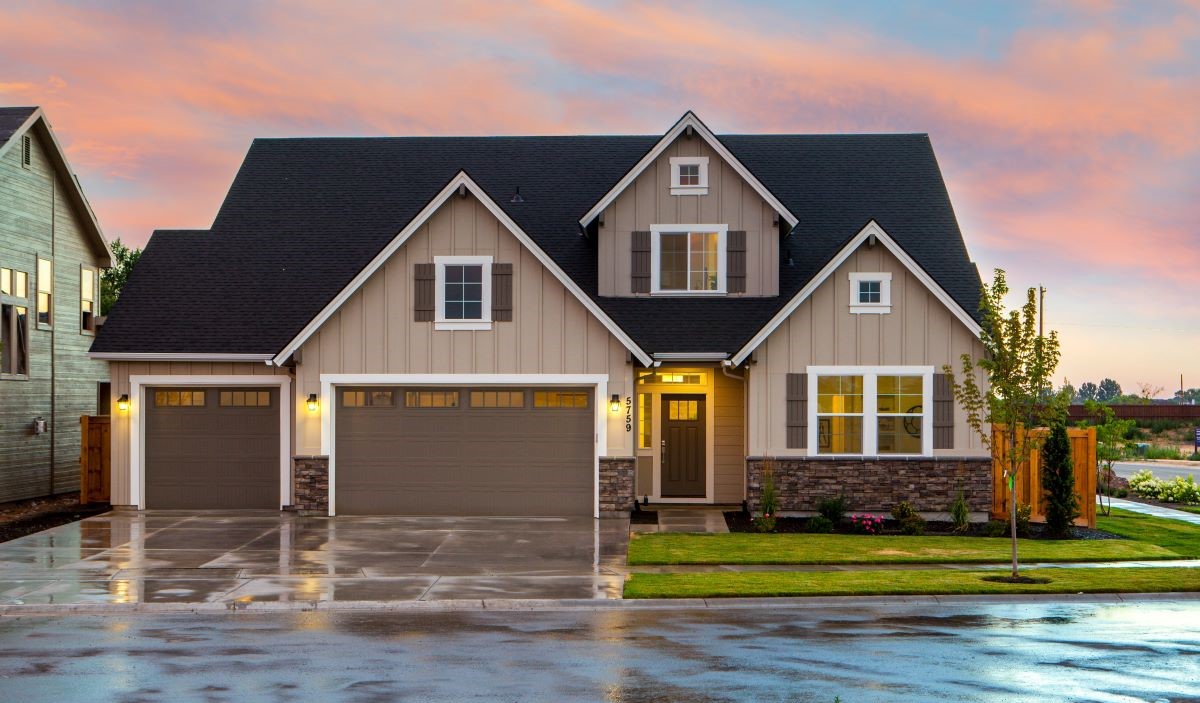 Pending Sales suggest housing activity will continue to exceed last year levels in the near term
U.S. home price growth expected to slow over the next year, but remain positive
40 metropolitan areas across the country are expected to see price decline over the next year
Following the temporary housing market freeze during April's nation-wide shutdowns, national sales of homes during the summer outpaced last year's levels with September sales averaging 10% higher compared to last September. And according to the latest home buying contracts signed, also known as Pending Sales, the positive trend is expected to continue in the autumn.
Figure 1: Weekly MLS Contract Signings & Closings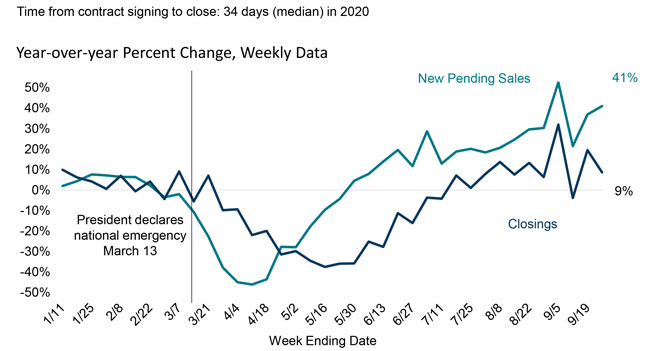 The combination of strong home buying demand amid very low inventory of homes for sale ensured home prices held up strong. In August, the CoreLogic Home Price Index reported a 5.9 percent gain in home prices compared to last August. Looking forward, the CoreLogic Home Price Index Forecast predicts home price growth will slow over the next year but still remain positive nationally.
Figure 2: Home Price Growth Forecasted to Slow but Remain Positive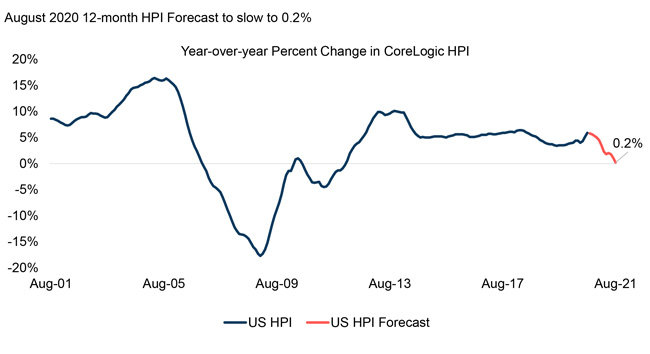 Still, there are metropolitan areas that are likely to experience home price declines over the next 12 months as their economies rely more heavily on sectors that have been hard hit by the pandemic such as travel, entertainment, hospitality and retail, but gas and mining as well. Higher unemployment in those areas will limit the pool of potential home buyers and reduce the pressure on home prices.
According to the August 2020 CoreLogic Market Risk Indicators, 40 out of 392 metropolitan areas have a probability of 65 percent or higher of seeing lower home prices next August than they are today. To determine vulnerability of metro areas to price decline, CoreLogic's probability model considers many data points at a state and metro level including unemployment rates, income, distressed loans, new construction and a few others.
The 40 metro areas with high risk of price decline over the following 12 months are mostly located in the Northeast, West and Southern regions. Florida and Michigan stand out with each having 6 metro areas with elevated risk of price decline, followed by Nevada, Texas and New Jersey – each with 3 metro areas. Given that Nevada has the highest unemployment rate of any state in August, 13.2%, it has the largest expected price decline over the next year, forecasted to fall by 6.1 percent through August 2021.
Figure 3: Areas at High Risk of Price Decline Concentrated in Few States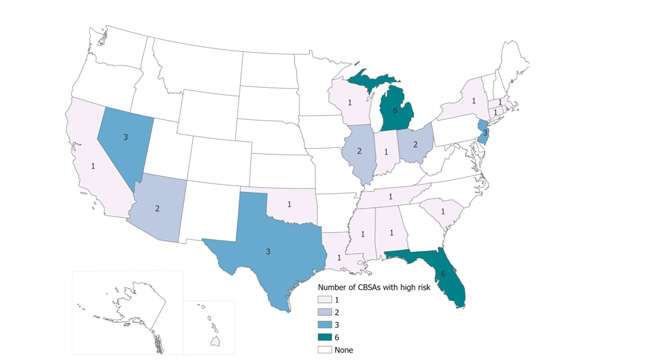 To learn more about the data behind this article and what CoreLogic has to offer, visit https://www.corelogic.com/.