Online Retail Visits Up 22 Percent Year-Over-Year for Thanksgiving Week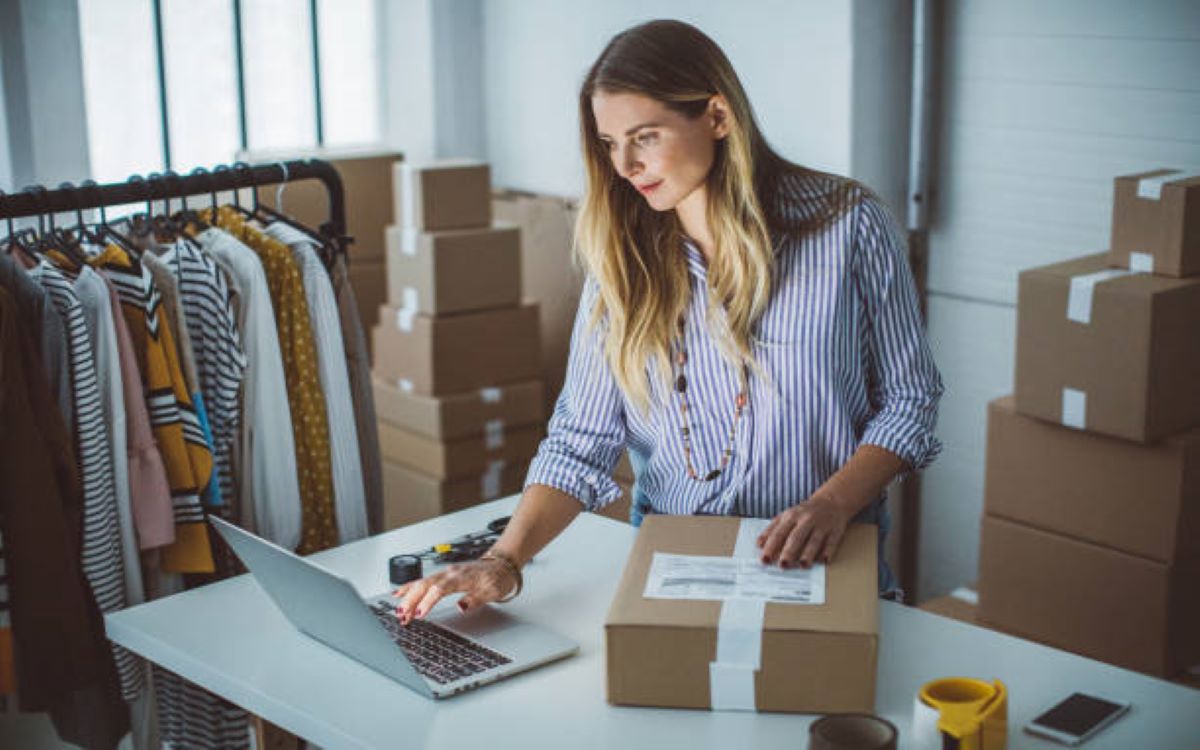 As expected, U.S. consumers migrated to online retail in the face of COVID-19 for their holiday shopping this year. Overall, visitation to retail websites during the week of Thanksgiving (Monday, Nov. 23 through Sunday, Nov. 29) was up 22 percent vs. the same week in 2019.
Interestingly, this growth was not driven by an influx of online shopping on Black Friday as much as it was by a sharp increase in the days preceding Thanksgiving. Retail website visitation on Black Friday was only up 14 percent year-over-year, while the Monday and Tuesday before Thanksgiving both saw year-over-year increases of 33 percent.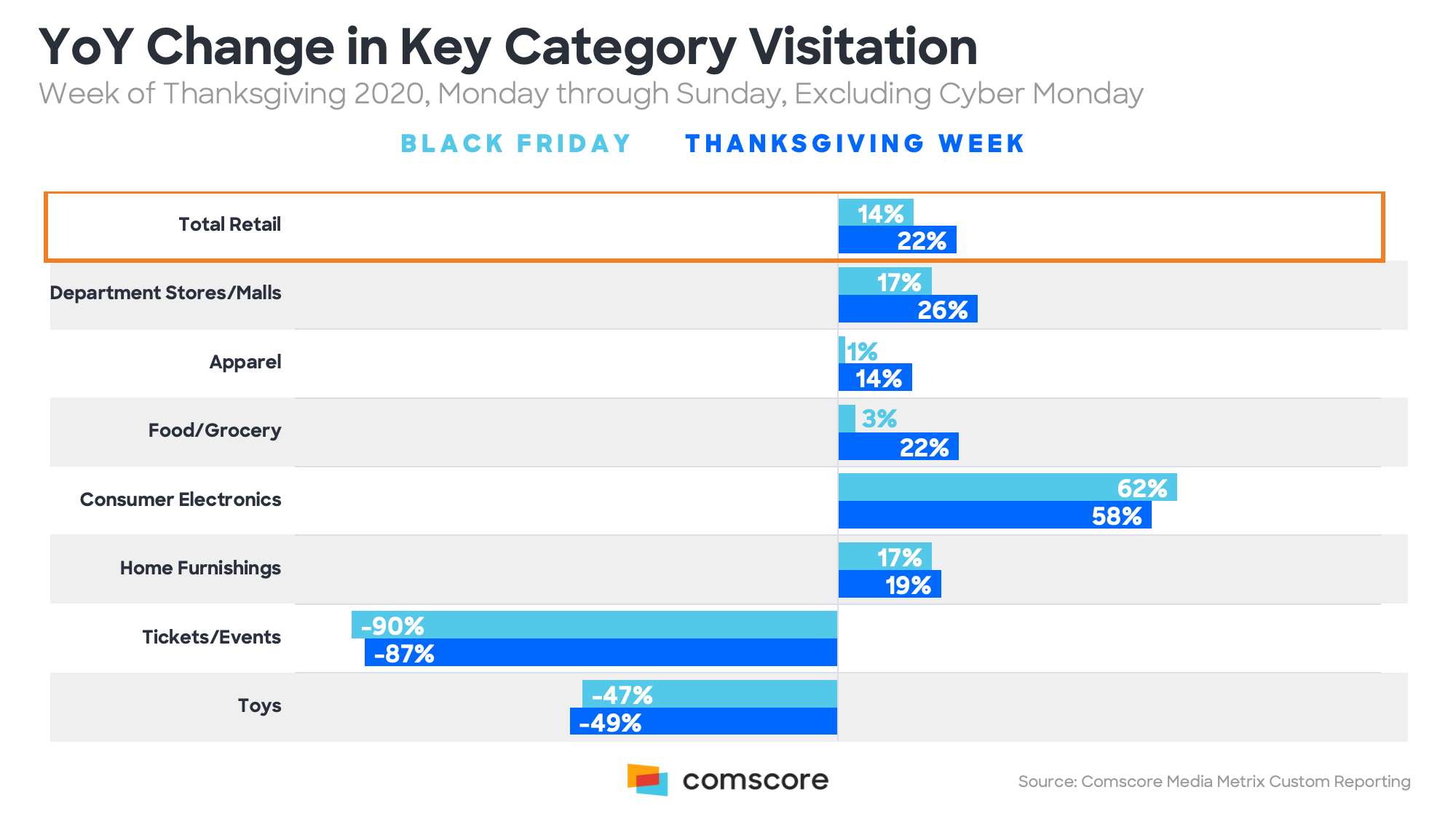 Black Friday in 2020 accounted for 16 percent of the week's total visitation, similar to last year's 17 percent. This trend was consistent across key retail categories like Apparel, Department Stores, and Food/Grocery.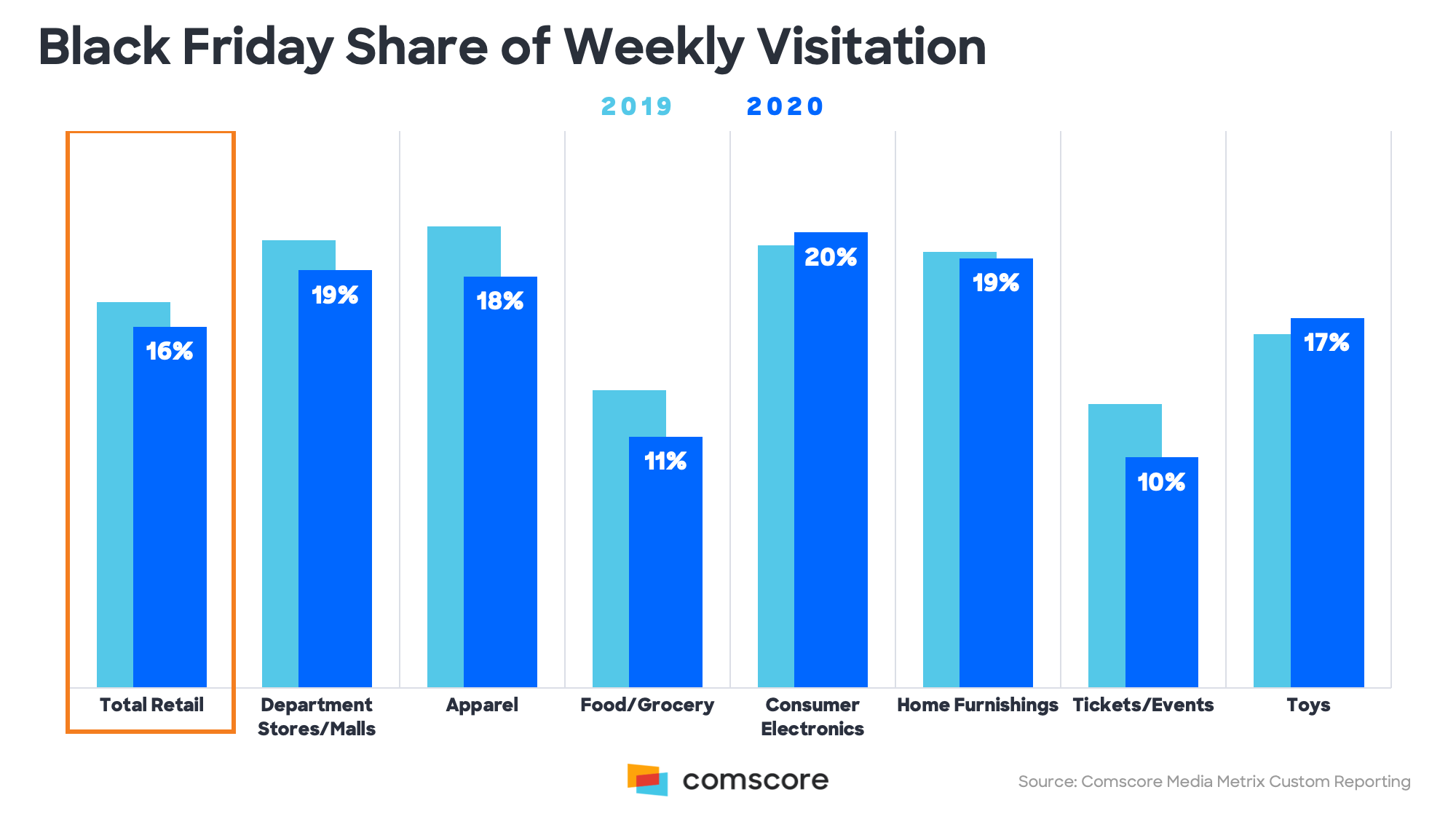 This could partially be due to retailers pushing Black Friday deals earlier than in prior years. The 2020 retail holiday season really seemed to kick into gear with Amazon's delayed Prime Day celebration on October 13 and 14. Soon after, many retailers started announcing Black Friday deals that ran through the entire month of November of this year.
Another shift we saw in 2020 was increased engagement, or time spent on retailer sites. Overall, the average consumer spent 19 percent more minutes on retail websites than in 2019, largely driven by a huge 136 percent increase in the Consumer Electronics category.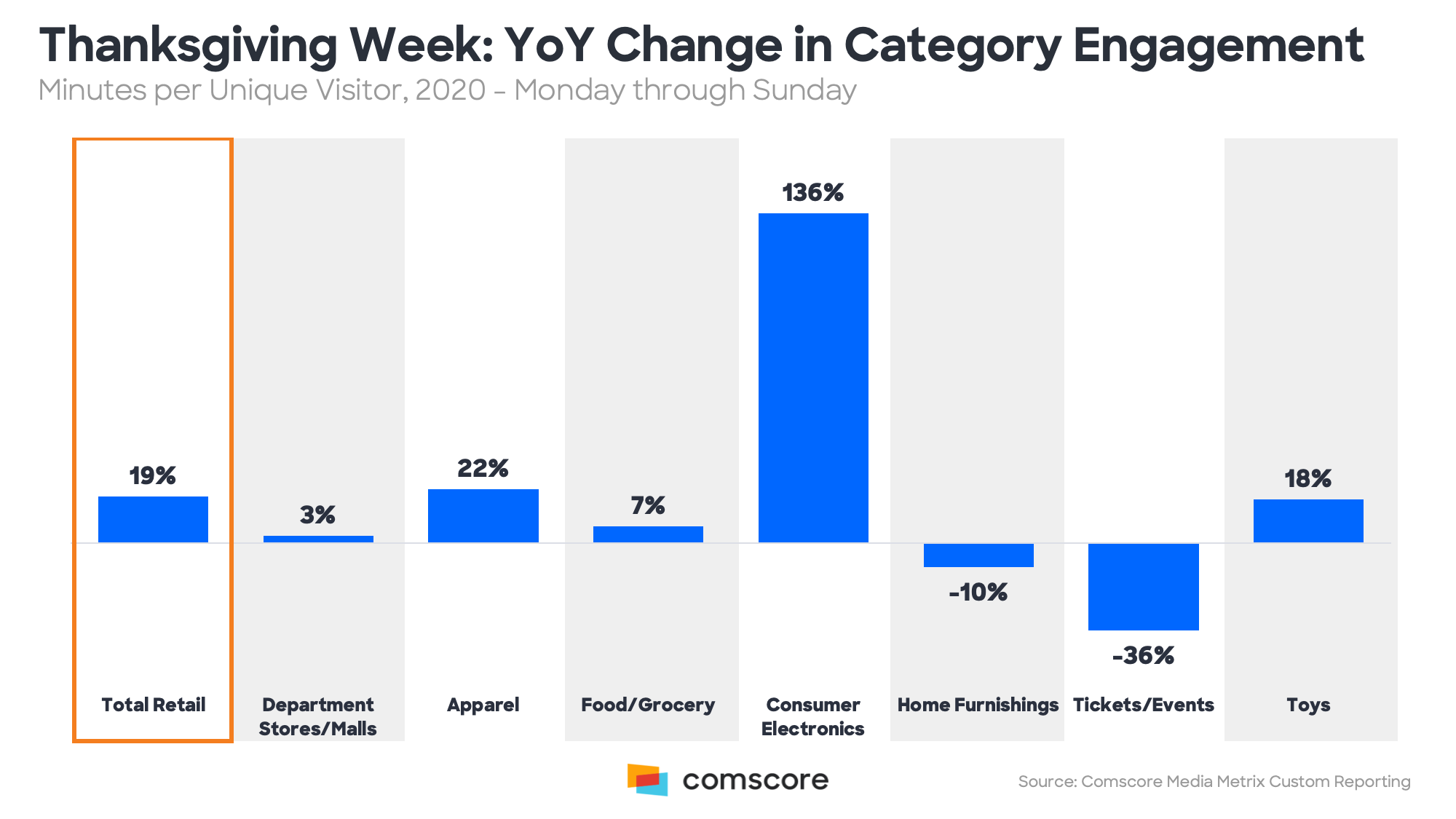 To learn more about the data behind this article and what Comscore has to offer, visit https://www.comscore.com/.