How are Energy Companies Advertising During Transition?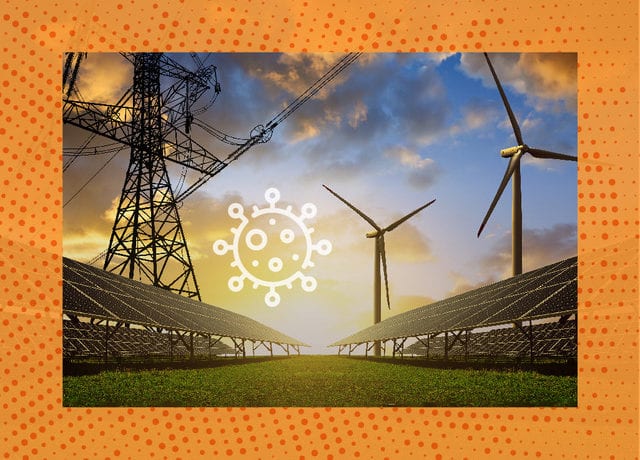 Energy use, especially in how it relates to climate change and global reform, is a big issue. But after a year of big issues—it's easy to overlook changes in the energy sector in favor of those that seem more urgent.
However, many of these issues are closely related. Pandemics share many of the same root issues as climate change. Plus, COVID-19 impacted climate change in complicated ways.
While we aren't scientists here at MediaRadar, we do love data. And we did notice how the energy industry responded to the pandemic in its advertising approach last year.
What were these changes, and are they here to stay?
COVID-19 and Legislative Change Force Energy Companies to Transition
In the fall of 2020, S&P Global Ratings released a report on the energy transition and COVID-19.
The report asserted that the COVID-19 pandemic, as well as other world events in 2020, had drawn increased attention to the global energy crisis and the ensuing solutions:
Europe dedicated €225 billion of their recovery fund to the energy transition.
A major talking point on the U.S. Democratic party platform was targeting a net-zero economy by 2050.
President Xi of China has announced plans for China to become carbon neutral by 2060.
While the pandemic has decreased use of many energy sources, the report makes it clear that these changes aren't enough in the fight towards these nations' goals. More than ten times these reductions in use will be necessary to reach worldwide goals for 2050.
Even with long-term oil demand decreased by 2.5 million barrels per day, corporations and governments have their work cut out for them if they want to reach goals and permanently lower both use and demand of unclean energy sources.
Many corporations and industries have made moves to reach these goals, some more extreme than others.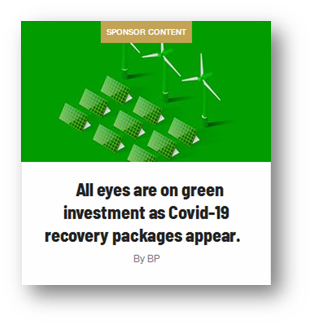 In August, British energy giant BP announced ambitious plans to significantly cut fossil fuel production within the next ten years. These plans also involve increasing production of renewable energy sources long-term so they can take the place of traditional fossil fuels.
BP has since been heralded as a gamechanger and an industry leader. With time, there are sure to be other corporations in the energy industry hoping to match these strides.
As energy companies go through a major energy transition, how much are they spending on advertising?
Energy Sector 2020 Ad Spend Trends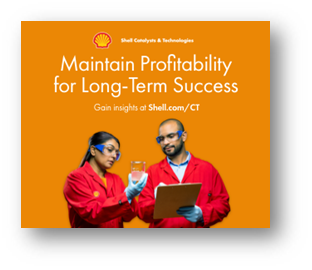 Overall changes to the energy sector have affected how and how much these brands spend on advertising.
Since the beginning of March, digital spend from energy companies increased by 25% YoY. Digital spend totaled $3.54 million in 2019 versus $4.41 million in 2020.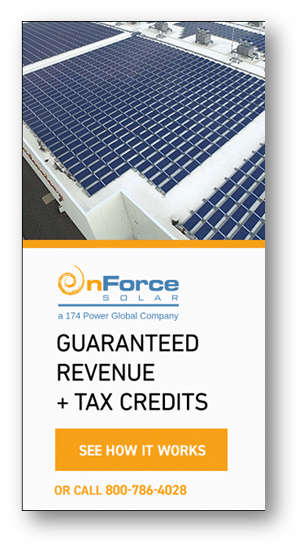 Though digital spend is positive, print spend has decreased. This decline in print spend pulled the overall category down 12% YoY. Between Q2 and Q3, print spend fell 7%—from -31 to -38%.
So, while energy brands are focusing on the digital space for advertising, they're investing less in advertising overall. This could be due to a variety of factors, including the decreased demand for many energy products (i.e. gas) due to the pandemic.
As the effects of the COVID-19 virus (hopefully) wane, we'll continue to see how energy corporations choose to address global energy goals—and how they choose to tell audiences about these new options.
To learn more about the data behind this article and what MediaRadar has to offer, visit https://mediaradar.com/.