Worldwide digital games market: December 2020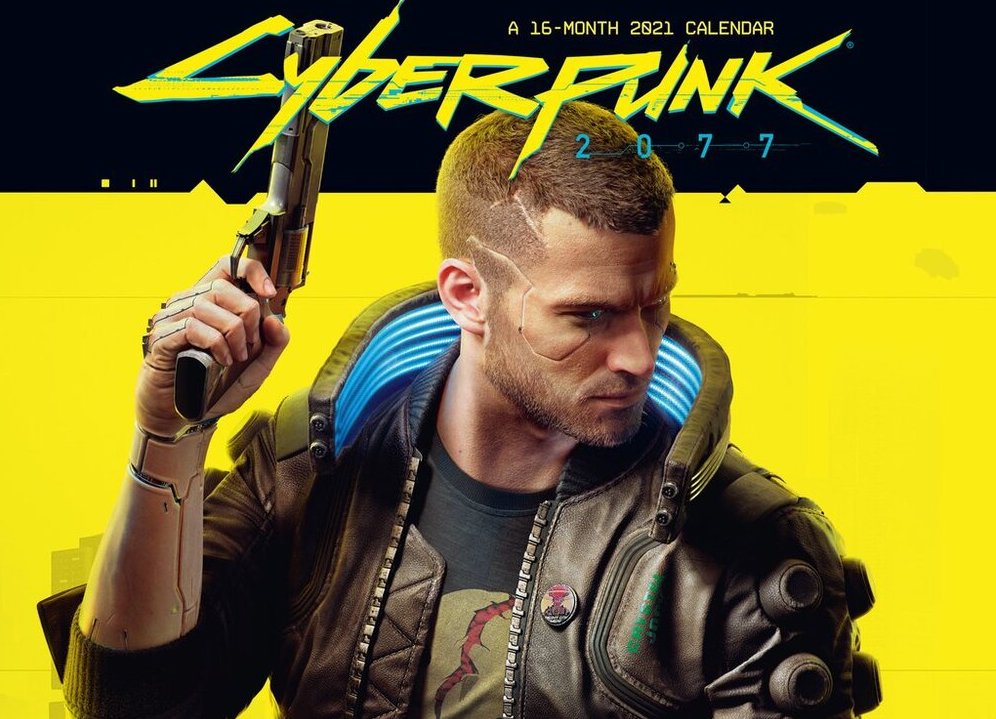 Digital games closed out 2020 with $12.0B in December, which was a 15% growth from the prior year and the highest monthly revenue total ever. Mobile earnings were up 5% year-over-year and console earnings grew 16%. PC games revenue, however, jumped 40% largely thanks to the release of Cyberpunk 2077.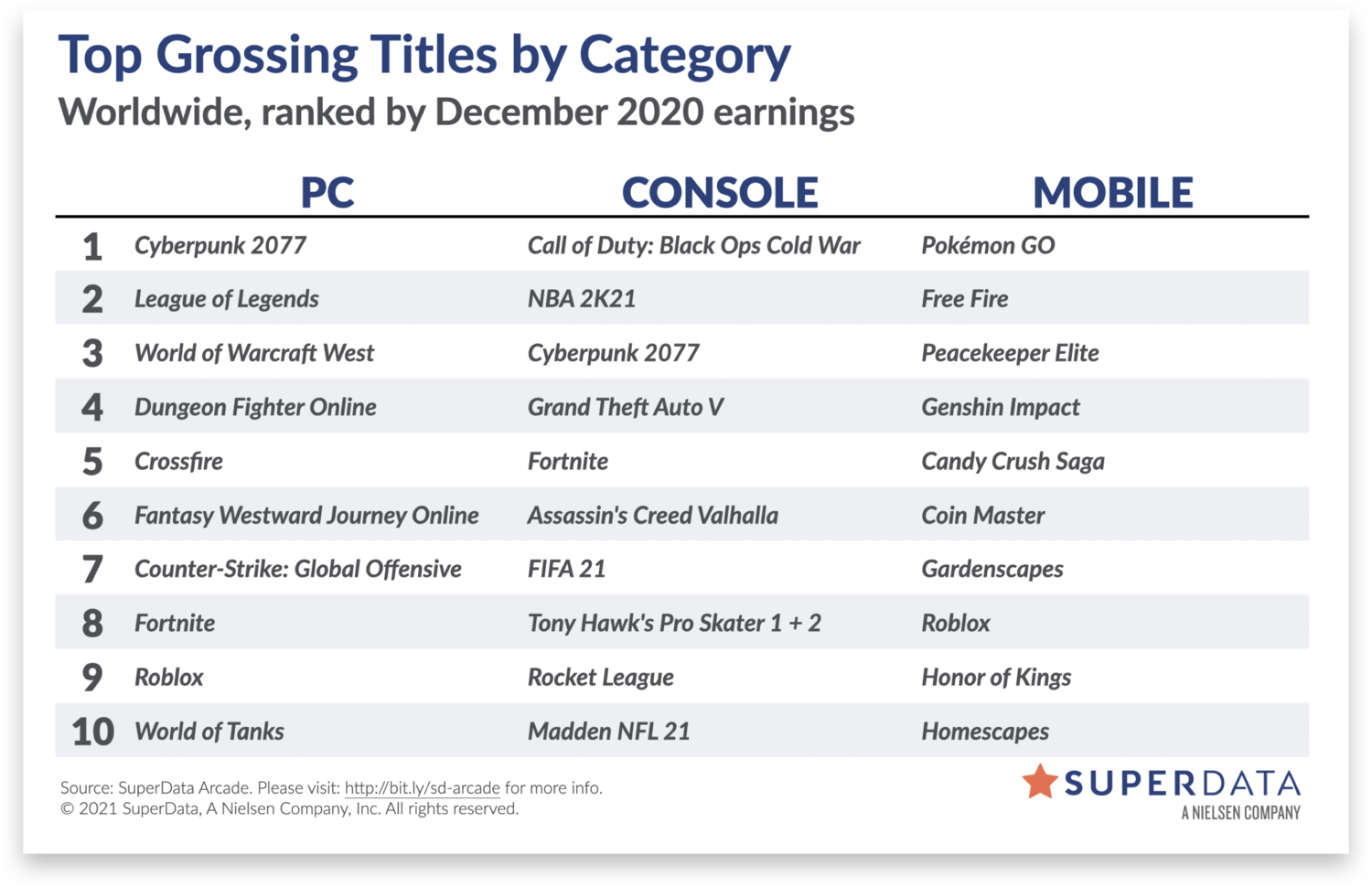 Cyberpunk 2077 had the biggest game launch of all time based on digital revenue and digital units sold (10.2M)*. A successful marketing campaign and the reputation of The Witcher 3: Wild Hunt provided the hype necessary for the CD Projekt Red title to break records despite issues including performance problems on consoles, widespread glitches and the indefinite removal of the game from the PlayStation Store. An extremely high share of digital sales (80%) were on PC, likely due to the delisting on PlayStation and overall state of the console versions. Regardless of the short-term financial success, the critical backlash means the developer will now have to invest significant resources fixing the game in order to rehabilitate its image before the launch of its next title.
On PC and console, Fortnite earnings were at their highest since August 2020, and player numbers were larger than at any point since August 2019. High-profile events and collaborations continue to draw people to the shooter. December began with a limited-time Marvel Comics event that brought in a record 15.3M concurrent players. This was followed by the release of cosmetic items from franchises including Star Wars, Halo and The Walking Dead.
The release of the Cayo Perico Heist for Grand Theft Auto V resulted in the game's highest monthly digital earnings ever. The update for the multiplayer Grand Theft Auto Online mode marked the first time the seven-year-old game received a new open-world area for players to explore. Player numbers also grew 46% from November levels but did not exceed totals achieved earlier in 2020.
Among Us player numbers fell from their November peak, but the game was still 2.8 times as popular as the next most-popular game, Roblox. The title also launched on Nintendo Switch in December. This edition sold 3.2M copies and was the highest-earning version of the game for the month.
* These estimates do include digital copies that have been refunded, but our data shows that refunds did not substantially affect the game's aggregate sales.
To learn more about the data behind this article and what SuperData has to offer, visit https://www.superdataresearch.com/.