Opportunities Rise As Market Grows For China's Community Group Buying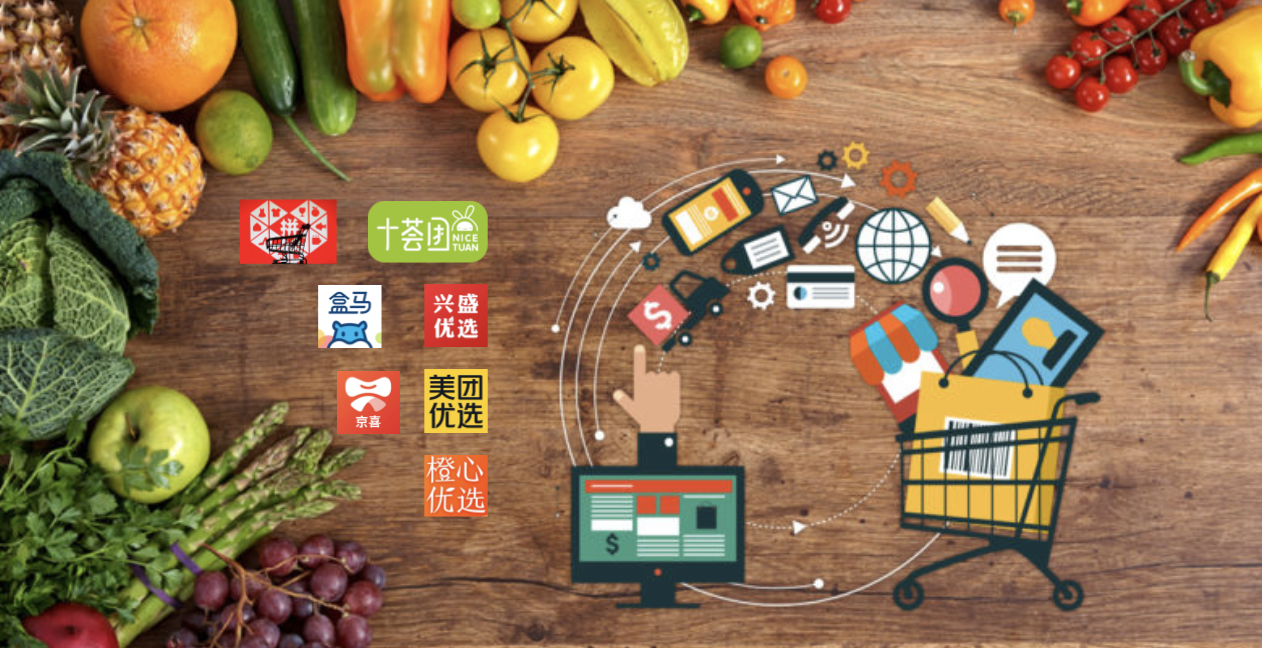 Community group buying, an e-commerce model of group purchases by residents within the same neighborhood, is becoming increasingly popular since the second half of 2020. This industry sprang out in 2018, but got suppressed in 2019 due to poor regulations. However, after its re-entry into 2020 and the impact of COVID, on-demand grocery markets became the hottest topic again. Companies facing business bottlenecks were seeking for a second growth curve for their businesses. Backed by several internet giants such as Meituan, Pinduoduo and Didi, community group buying services were launched on WeChat mini program to tap into the potential for larger group purchases from people living in close proximity and lower tier city.
In early Jan-21, Sandalwood scraping data showed Meituan Youxuan and Chengxin Youxuan tied for the first place in average daily volume, well above other players; Meituan is mainly due to high city coverage and Chengxin is mainly due to wide SKU offering. In the initial stages, several major players aggressively promoted their services, literally burning money in order to scale. Post state regulation intervention, the industry pricing was relatively standardized, and the overall industry has been developing towards a healthy competition. Within fresh produce category, Duoduo Maicai and Meituan Youxuan ASP increased by around 15-20% in mid Jan 2021 vs. the previous month.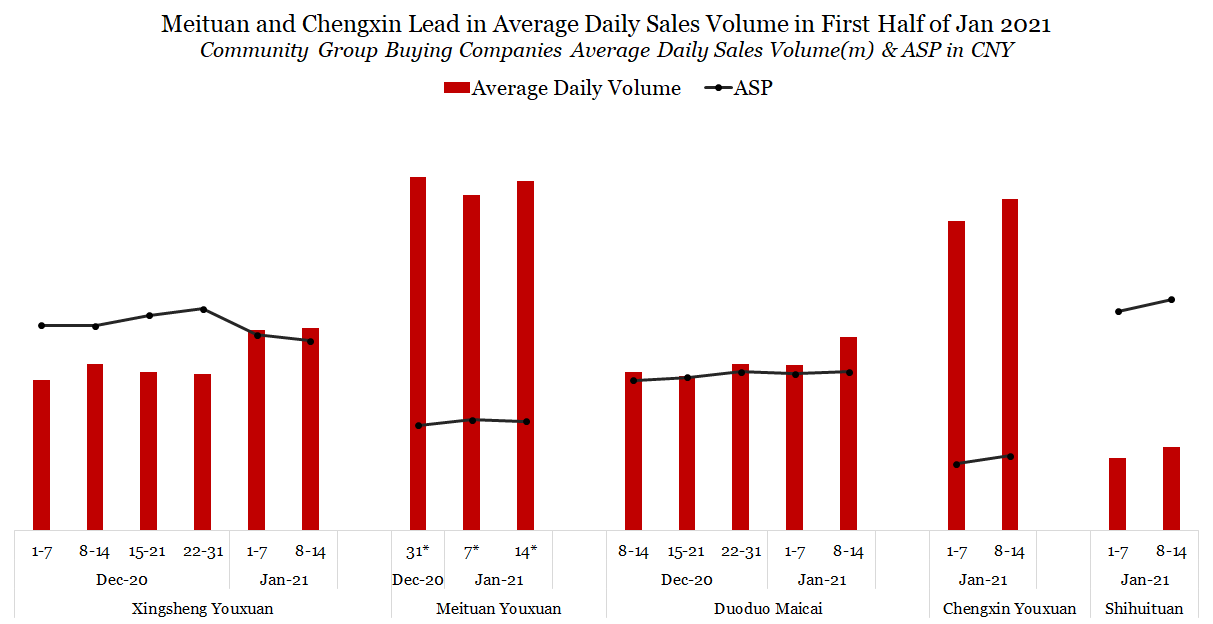 There are not that many SKUs under the business model of community group buying. The core competitiveness of the industry lies in timely adjustment, optimization and SKU updates. Chengxin Youxuan average daily SKUs is well above other players, mainly due to low on and off-shelves frequency.
Compared to Xingsheng Youxuan, other players are more focused on selling fresh produce and packaged food/beverage products, which make up more than 80% of the total sales value. Meituan has not included the home appliance/consumer electronics segment, while Xingsheng Youxuan has the largest home appliance/consumer electronics sales value mix among all players.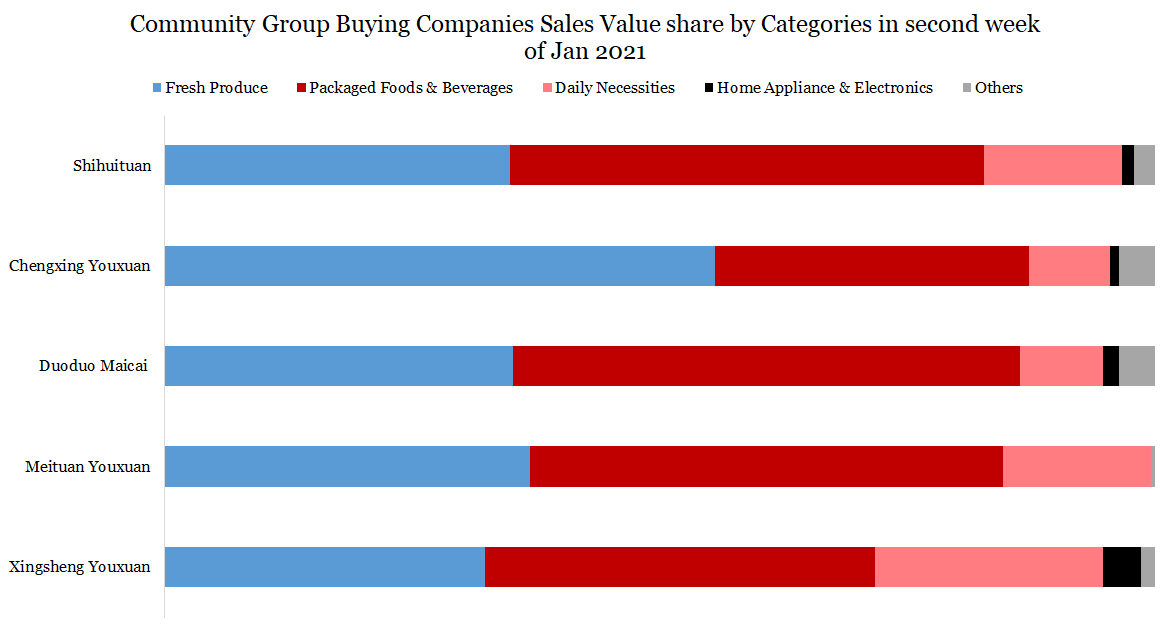 Meituan and Pinduoduo are getting to the end of the provincial coverage — the expansion to new cities is slowing down. The next step for growth would be in remote areas. The opportunity for other players to penetrate into tier 3 and below cities is still wide open. Lower tier cities is the key since it can reduce new user acquisition costs and dilute the overall cost. It might be one of the keys to future profitability. Moving forward, the whole industry will continue to penetrate lower tier markets.
To learn more about the data behind this article and what Sandalwood has to offer, visit http://www.sandalwoodadvisors.com.