Suppressed Air Travel Points to 35% Increase in Overland Transport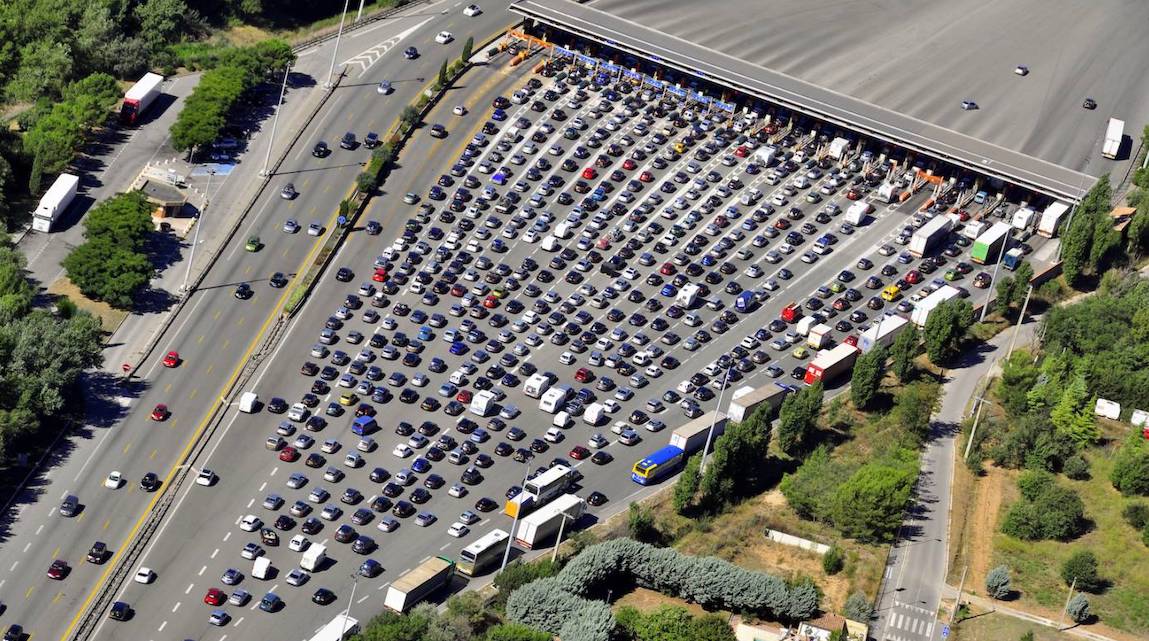 The impact of the pandemic on the travel industry, and aviation in particular, is laid bare in mobility data showing how outbound trips from the UK reduced by 75% throughout most of last year.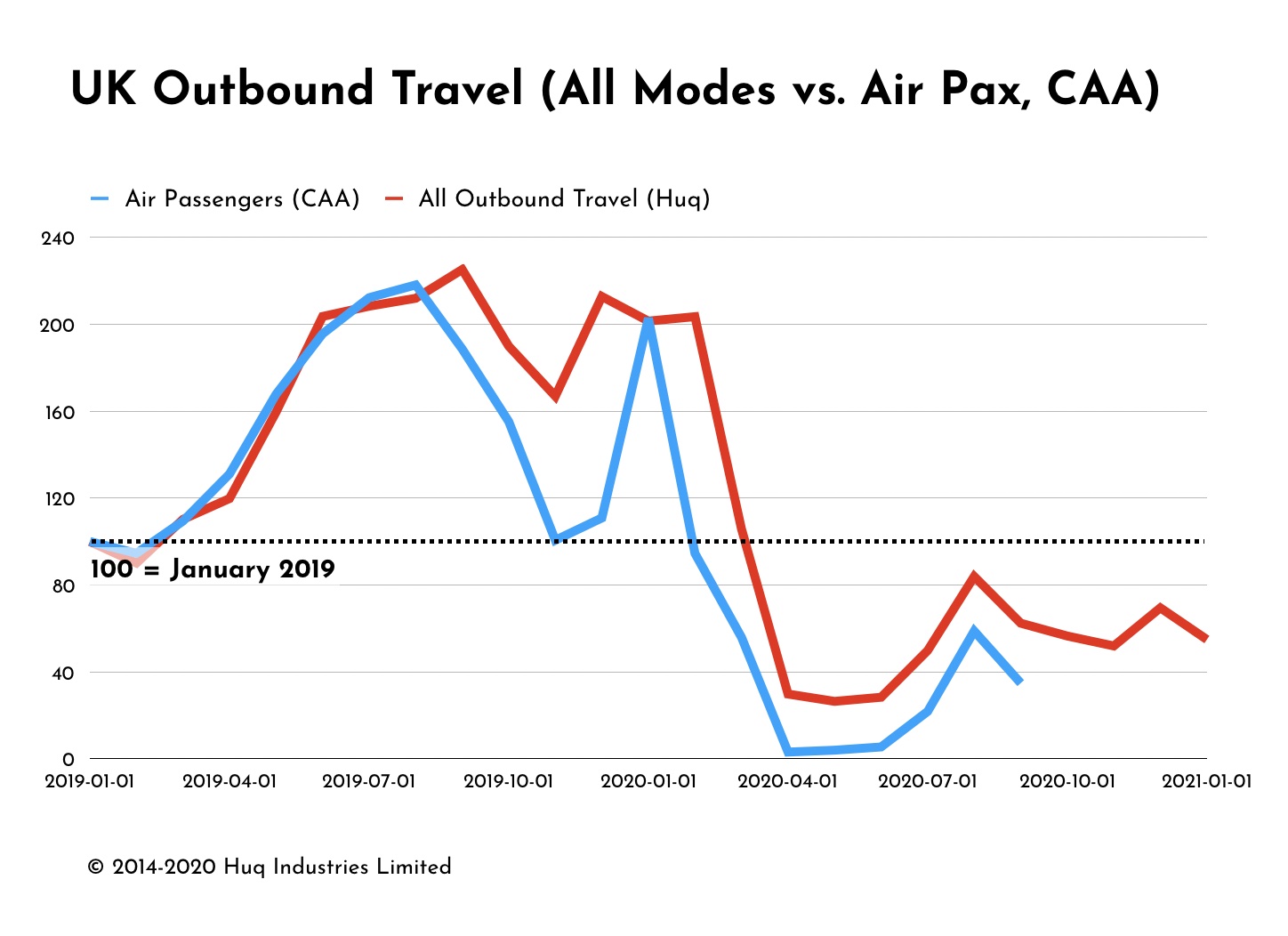 High frequency data from Huq Industries shows how total trips abroad fell significantly during the first lockdown and have never recovered – currently languishing at 25 percent of 2019 levels.
Huq's data very closely mirrors air passenger data from the Civil Aviation Authority, with a mean correlation of 0.74 and a MAPE of just 1.2% – available daily with just a 48hr lag. Over the course of 2020 it is also interesting to note a consistent gap of 35% between air travel and travel by all modes. This deviation points to how people have switched to other forms of transport during the outbreak.
Airports and airlines have reported huge drop in passenger numbers and the accompanying revenue; last week Edinburgh Airport reported a 76 per cent fall in passengers – the lowest in 26 years.
To learn more about the data behind this article and what Huq has to offer, visit https://huq.io/.