The Top 10 Rising and Lagging Cities After Reopening on April 12th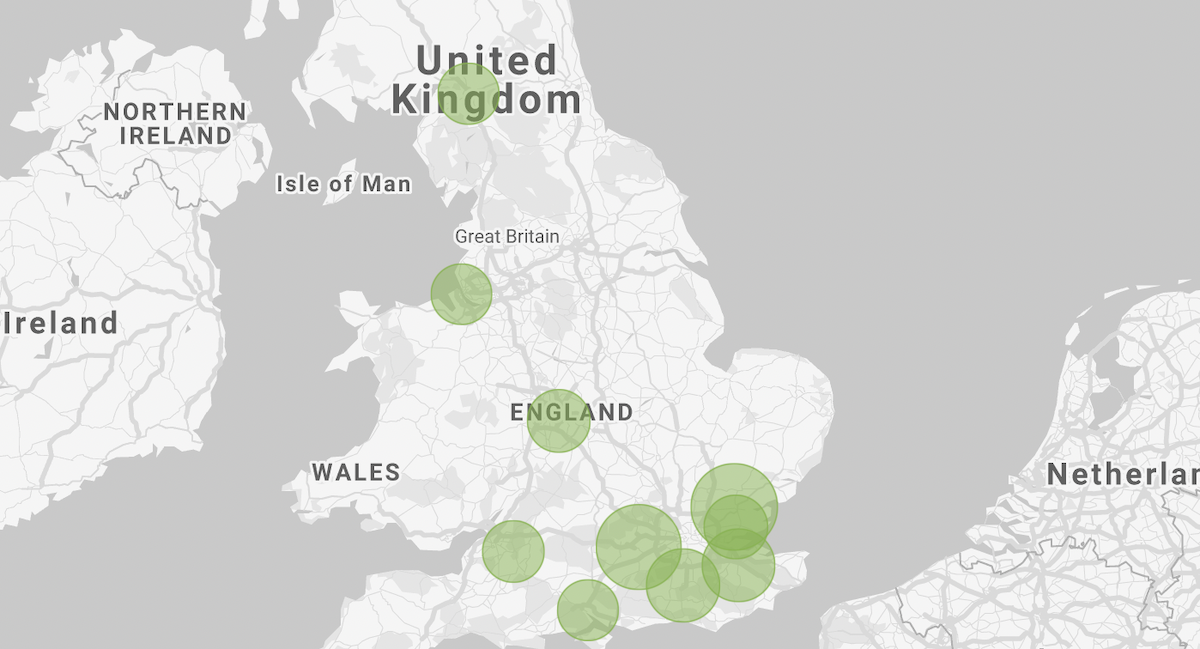 To mark the re-opening of non-essential retail last week, Huq has used insights from Community Vision, it's high-street measurement tool for local Councils, to chart the recovery of the top and bottom towns and cities across England and Wales. The data measures both pedestrian footfall and in-store visits to non-essential outlets across 10,000+ high-streets between Monday 5th and Saturday 17th April, aggregated to the city level.
Chelmsford in Essex has topped the list for footfall growth since non-essential retail's reopening, with an increase of 71.9% over the first week. However, while Chelmsford has been busy in terms of footfall, Exeter has in fact seen the greatest rise in non-essential store visits, with levels almost tripling in the week (up 227.3%) – albeit from a small base.
Data from Community Vision has also revealed the ten towns and cities that are lagging in both footfall and recovery. Peterborough saw an increase of just 3.9% in footfall in the week since April 12th, while Southend-on-Sea saw store visits rise by only 5.3%.
Interestingly, Birkenhead near Liverpool features as the tenth highest riser for footfall but yet also appears as the fifth most lagging town for in-store visits. This contrast suggests lower levels of discretionary economic activity in spite of larger crowds.
Top 10 Towns & Cities for Increased Footfall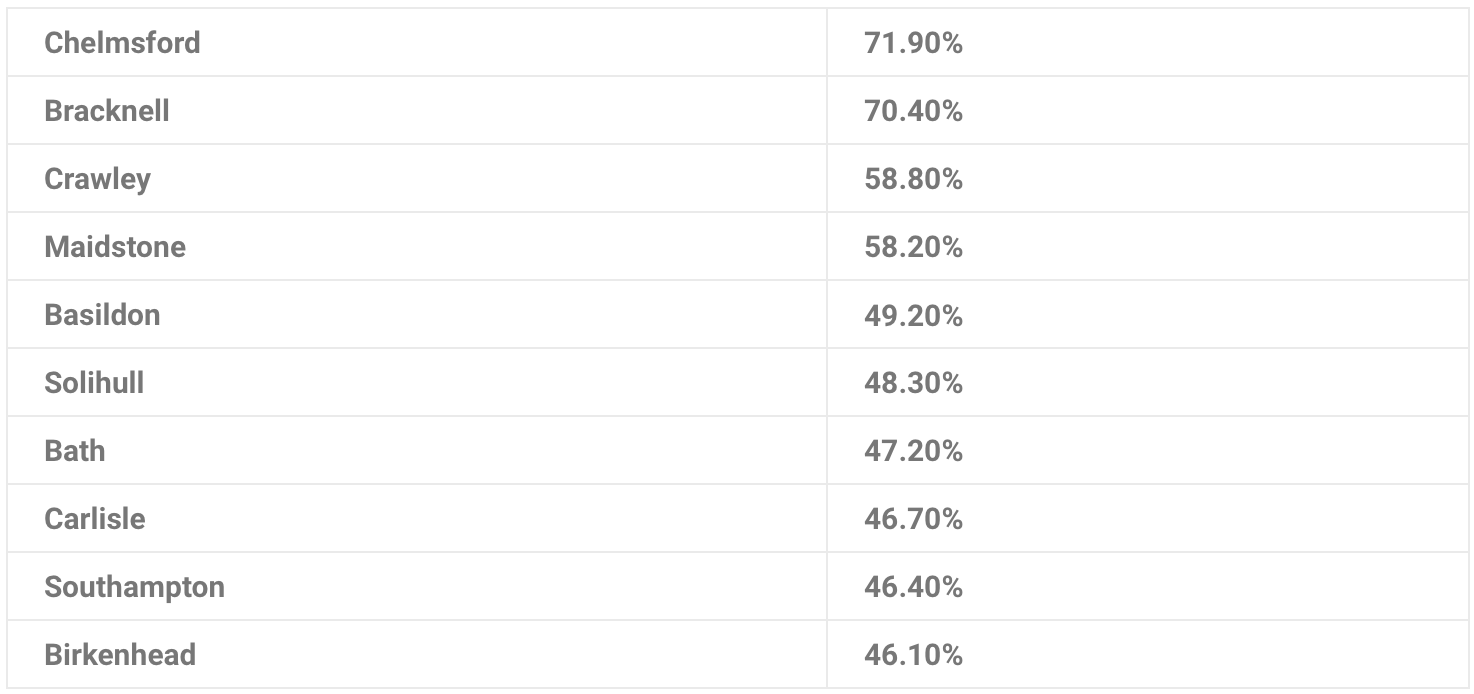 Top 10 Towns & Cities for Non-essential Retail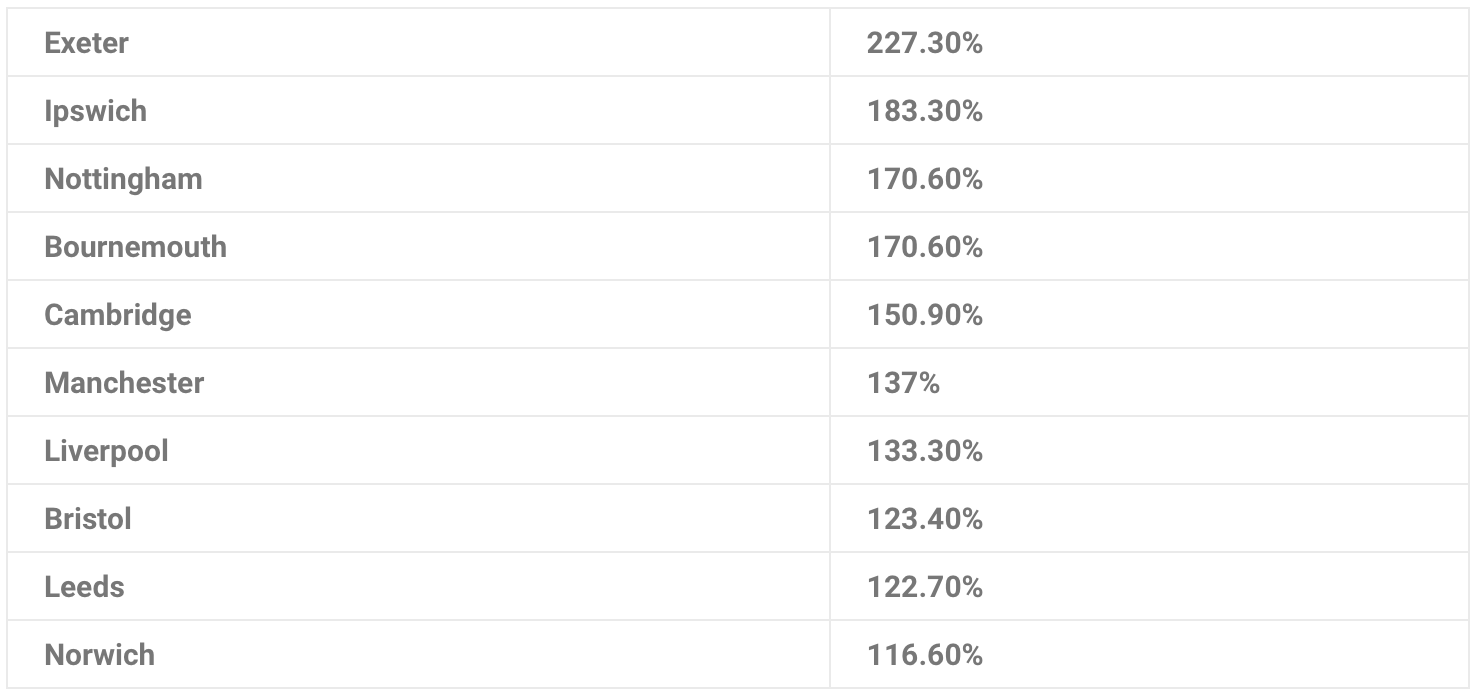 The 5 Most Lagging Towns & Cities for Footfall

The 5 Most Lagging Towns & Cities for Non-essential Retail

Community Vision is a platform that provides high-street usage insights to public health, town centre managers and economic development officers in local government across the UK. The product offers accurate footfall measurement data for the council area on a daily basis. It also provides breakdown of how that footfall is distributed across the area.
To learn more about the data behind this article and what Huq has to offer, visit https://huq.io/.