Predicting attendance levels at the 2021 Kentucky Derby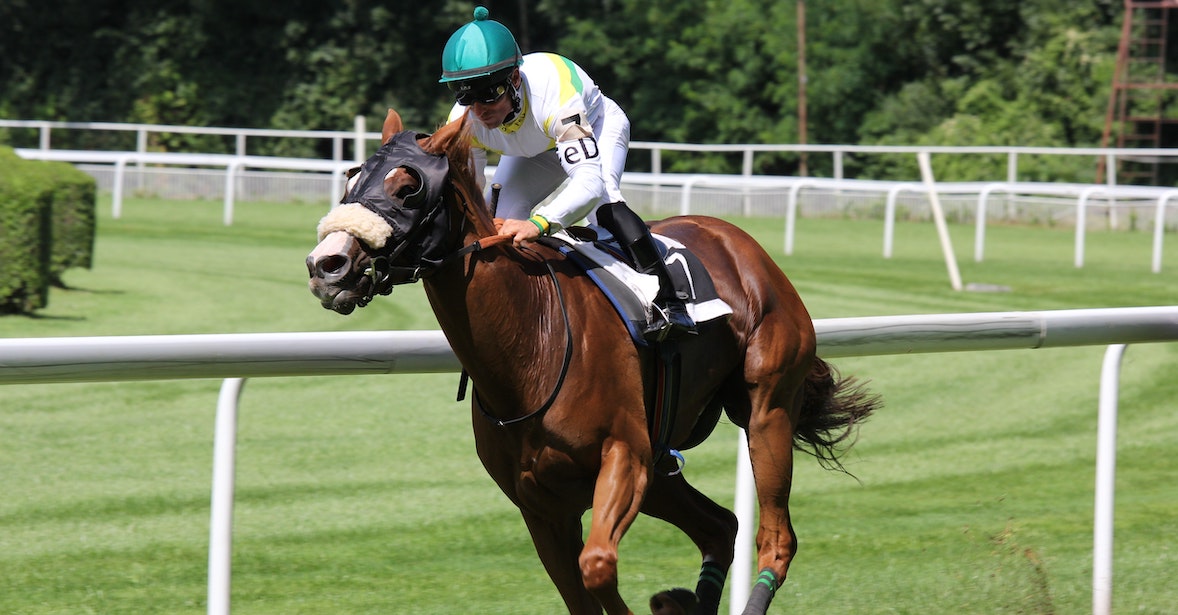 The oldest continuously held major sporting event in the United States, the Kentucky Derby had enjoyed steady growth from 2016 to 2019, but in 2020… well, we all know what happened last year.
As the world opens up, it's interesting – not just for Churchill Downs, but to understand the sentiment of all Americans – to see how the attendance at the Derby is shaping up this year.
Here we are showing Advan's measured attendance for each Thursday prior to Derby Day (traditionally the first Saturday in May) in order to compare with the last available data point: yesterday, Thursday April 29, 2021.
Each year since 2015, Thursday's traffic has been a good predictor for the peak traffic on Saturday, producing a number that's about half of the official attendance as the Run for the Roses gets underway.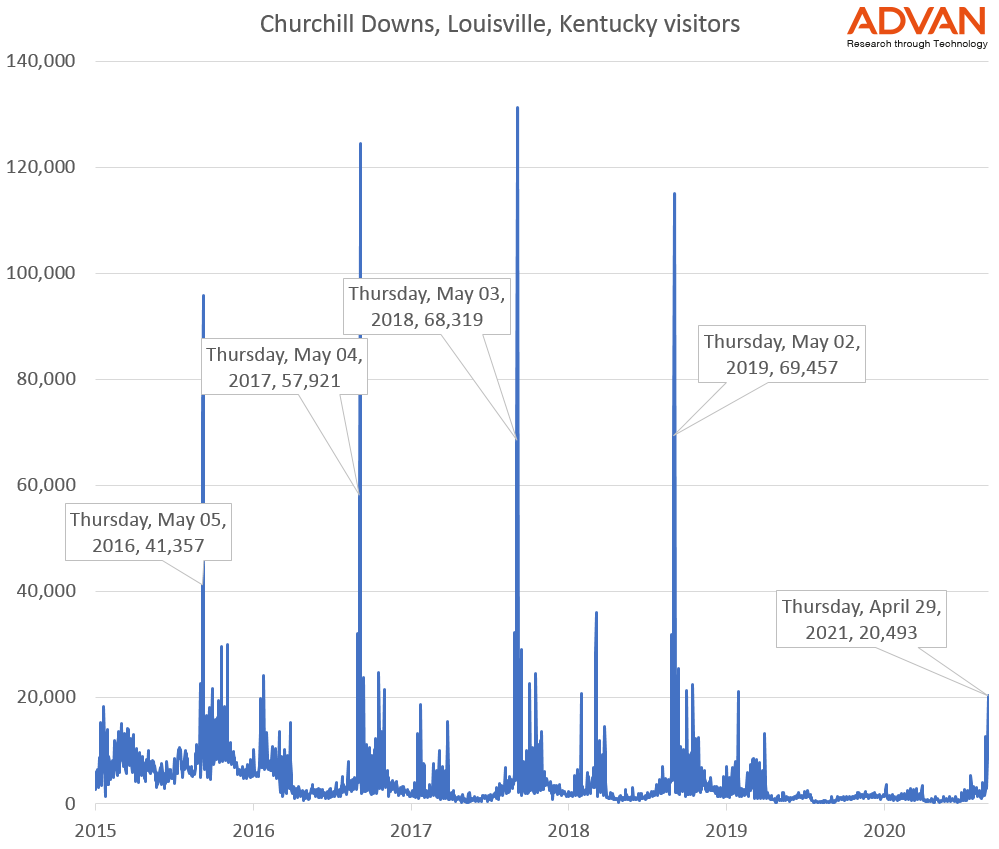 As you can see, we are not back to normal levels yet, but it will be interesting to see how the final numbers shake out. In any case, it is refreshing to see that America is (almost) back to business as usual. Riders up!
To learn more about the data behind this article and what Advan has to offer, visit https://www.advan.us/.