Room Demand Pushes Toward Normal for Lesser-Traveled States, Gaps Persist for Key Markets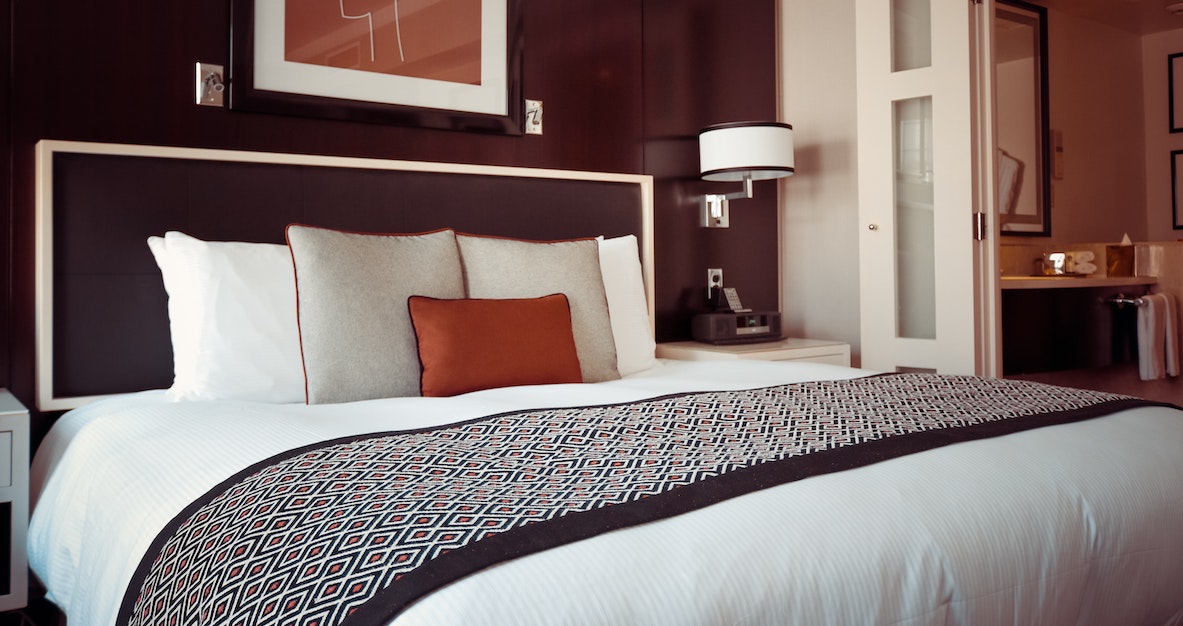 As we move further into the spring, much of the U.S. continues to make solid progress toward reaching comparable demand levels from 2019. As a reminder, 2019 is being used as the recovery benchmark due to the heavy pandemic impact in 2020.
Recovery trends demonstrated in STR's latest 51-chart demand map show that a small number of lesser-traveled states, such as Idaho, Montana, Mississippi, have recently been meeting or surpassing their 2019 demand levels since the week ending 20 March 2021. Florida and Texas, of course, stood out as popular travel states surpassing 2019 levels during the spring break period.
In contrast, a cross-section of key mid-Atlantic and northeastern markets have shown slower progress and/or fallen behind in their recent demand returns, including New York, Washington, D.C., and Massachusetts.
For a deeper dive into U.S. hotel performance recovery, please refer to STR's Market Recovery Monitor.
If you are interested in the data behind this visual, please contact info@str.com.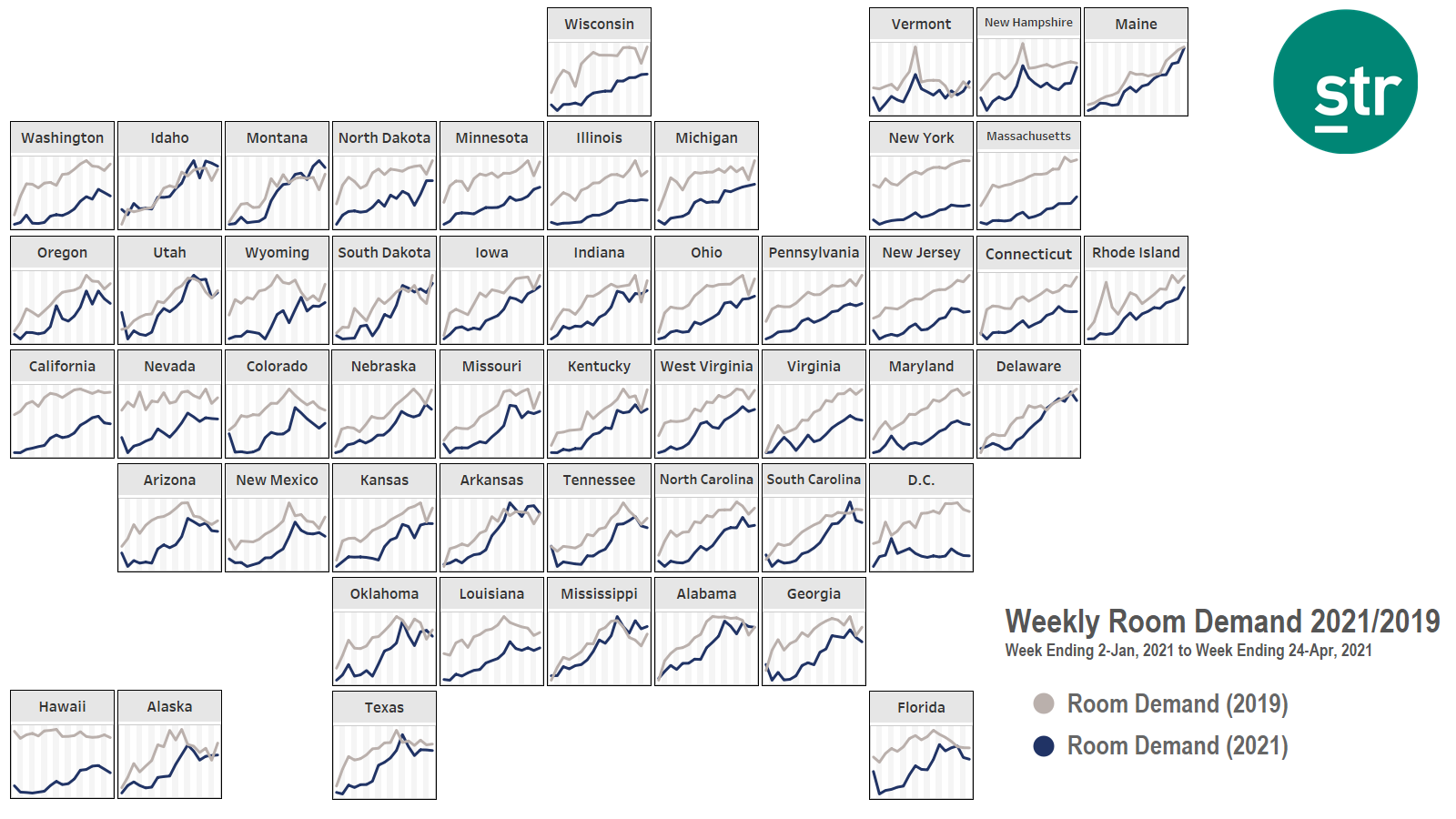 Visual created by Brian Riley, STR Senior Research Analyst
To learn more about the data behind this article and what STR has to offer, visit https://str.com/.