Limits on Gasoline Hoarding: Gas Can Shortages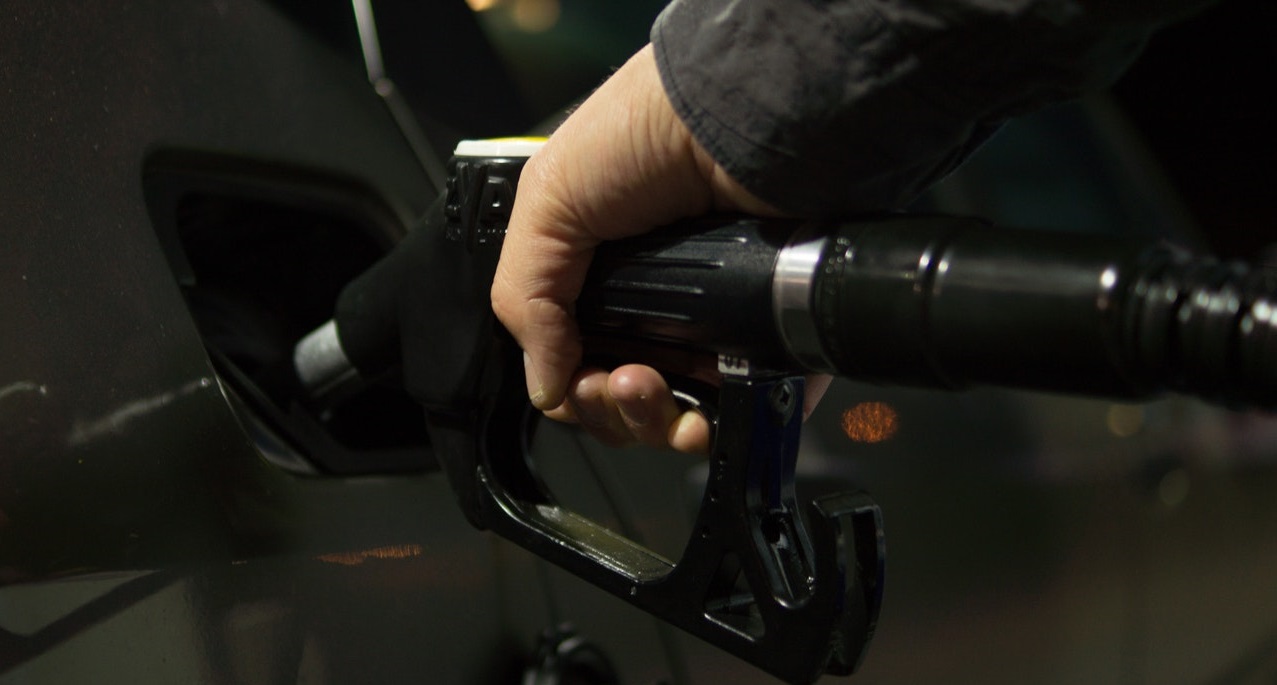 After Colonial Pipeline - the largest pipeline for refined oil in the U.S. - halted operations after being hacked on May 7, eastern U.S. states have faced the possibility of acute gasoline shortages. Although the pipeline was restarted last Wednesday May 12, many states are seeing lingering shortages. As of the morning of May 17, North Carolina, the state hit hardest, had almost 60 percent of its stations out of gas. Using Viscacha's granular real-time inventory statistics, we analyze how the gas shortage may have spilled over into retail by looking at sales and inventory of gas cans at Ace Hardware.
The five states hit hardest by the gas shortages saw dramatic spikes in sales of gas cans in recent days to over 4x normal levels, suggesting that consumers were in fact stocking up on gas cans. While sales started to stabilize after surging on May 11 and 12, this may be a result of supply constraints rather than easing demand. The depletion rate — the percentage of gas can SKUs selling out on a given day — reached above 33% on May 13, meaning over a third of all gas cans sold out across Ace Hardware stores in affected states.
Spikes in Sales and Inventory Depletions in States Hit Hardest by Gas Shortages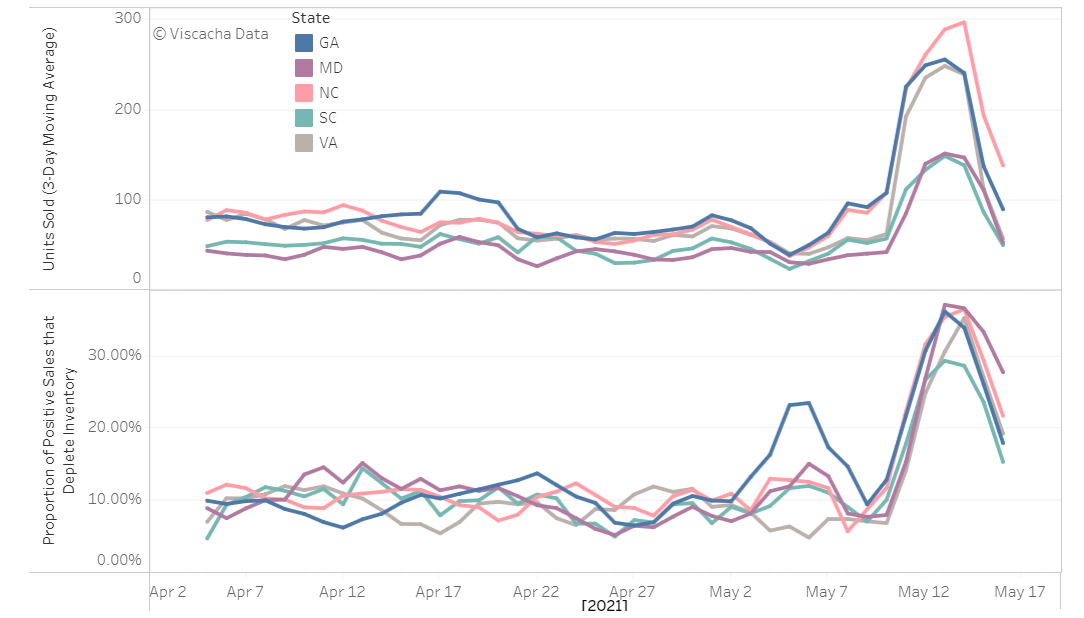 To confirm heightened gas can sales were the result of the regional gasoline shortages rather than generally heightened demand, we compared differences between the ten states most affected by shortages and the rest of the country. Indeed, at the peak gas shortage, the ten most affected states saw a week-over-week sales spike six times higher than that of the other states.
Ten states hit hardest see 6x the sales spike and twice the depletion rate vs. rest of U.S.
To learn more about the data behind this article and what Viscacha Data has to offer, please reach out to at loften@viscachadata.com.