Wettest May on Record Holds Back Pub-going Punters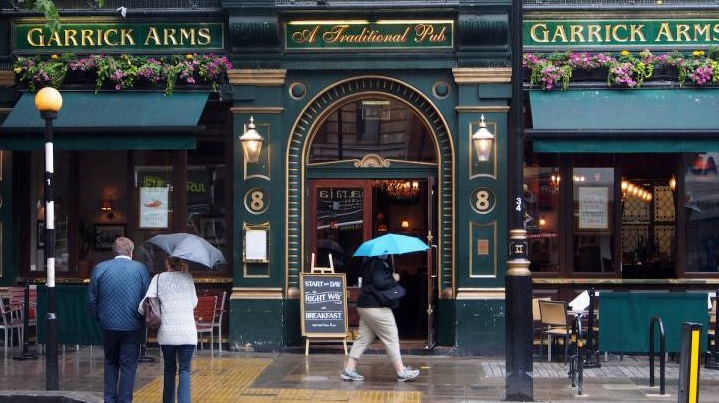 Publicans hoping for packed beer gardens after reopening last month have found punters being held back by an uninvited guest – the rain – with geo-data revealing how one of the wettest late springs on record might have subdued the sector's recovery.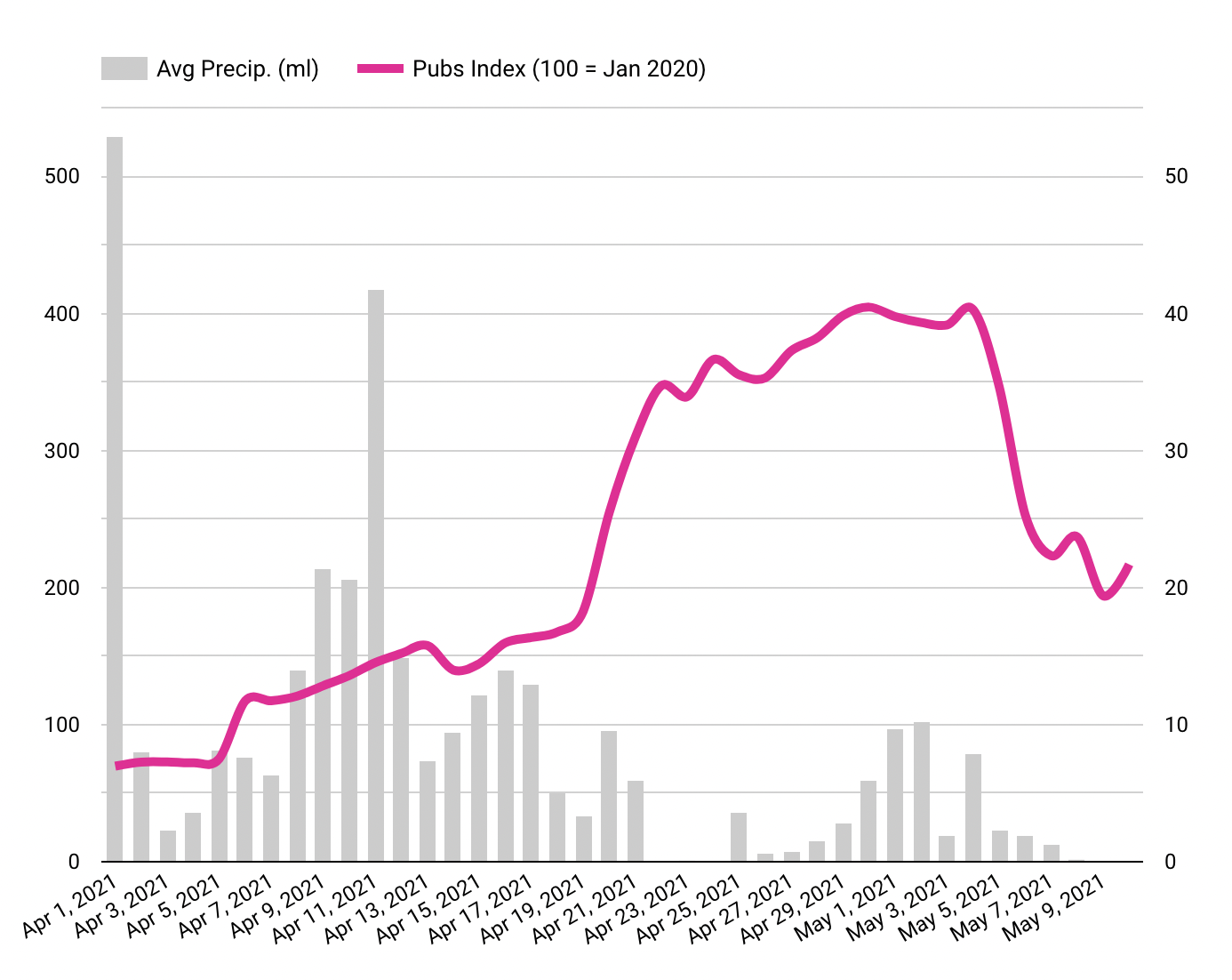 The number of people visiting pubs in England more than doubled from Friday 16 April to Thursday 22 April, from around 16% of the levels we saw in January 2020 to almost 35%. Meanwhile, the average amount of rain in the country was 139.5ml on the Friday and only 0.4ml that following Thursday.
However, the numbers dropped sharply from 4 May onwards, suggesting that after the initial excitement and flurry of activity from pubs re-opening, those groups might have been put off by the rain and decided to wait for an indoor table before returning.
Foodservice industry expert and consultant Peter Backman, who developed the research with Huq, commented: "Many people around the UK were looking forward to the easing of restrictions on pub visits on 12 April, but the data suggests that it took a week for the expected jump in visits to arrive. Perhaps unsurprisingly, it coincided with the arrival of better weather.
With hospitality reopening indoors from this week, the Index will continue to show how quickly change in policy translates into punters – whatever the weather.
To learn more about the data behind this article and what Huq has to offer, visit https://huq.io/.