McDonald's most successful app promotion is not a celebrity meal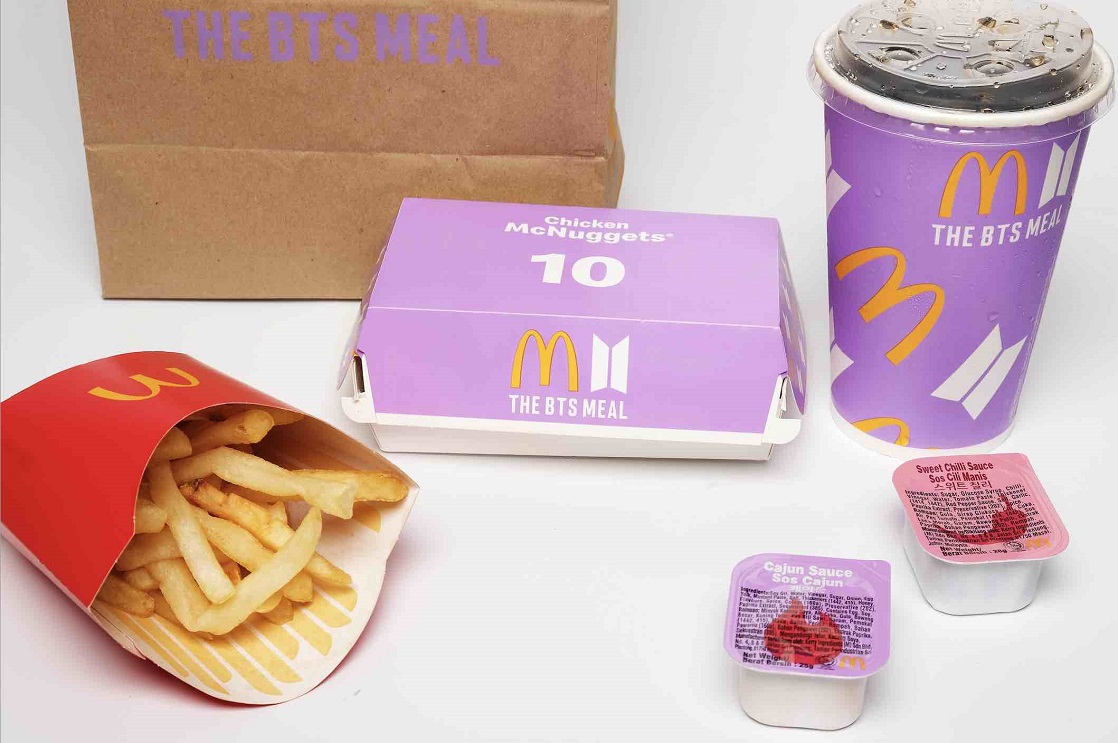 Two weeks ago, McDonald's rolled out its latest celebrity meal in collaboration with K-pop sensation BTS. In addition to a BTS-branded 10-pc Chicken McNugget meal, the partnership promises to provide exclusive content throughout the month, which can be accessed through its mobile app. The campaign will run through June 20th and will be available in nearly 50 countries.
This partnership comes after two previous celebrity meals with Travis Scott and J Balvin. Given BTS's global popularity and obsessive fandom, many anticipate this to be McDonald's most successful app promotion yet. The data suggests otherwise.
How the BTS Meal promotion stacks up
In terms of new user acquisition, the BTS Meal surprisingly falls behind the J Balvin meal, and slightly ahead of the Travis Scott meal, in its first week available on the menu. The BTS Meal persuaded 475K people in the US to download the McDonald's app in in its first week, compared to about 481K for the J Balvin Meal and about 397K for the Travis Scott Meal. Notably, all three of the celebrity meals failed to compete with McD's Free Daily Deals of December 2020, which offered a different menu item for free each day of the promotion.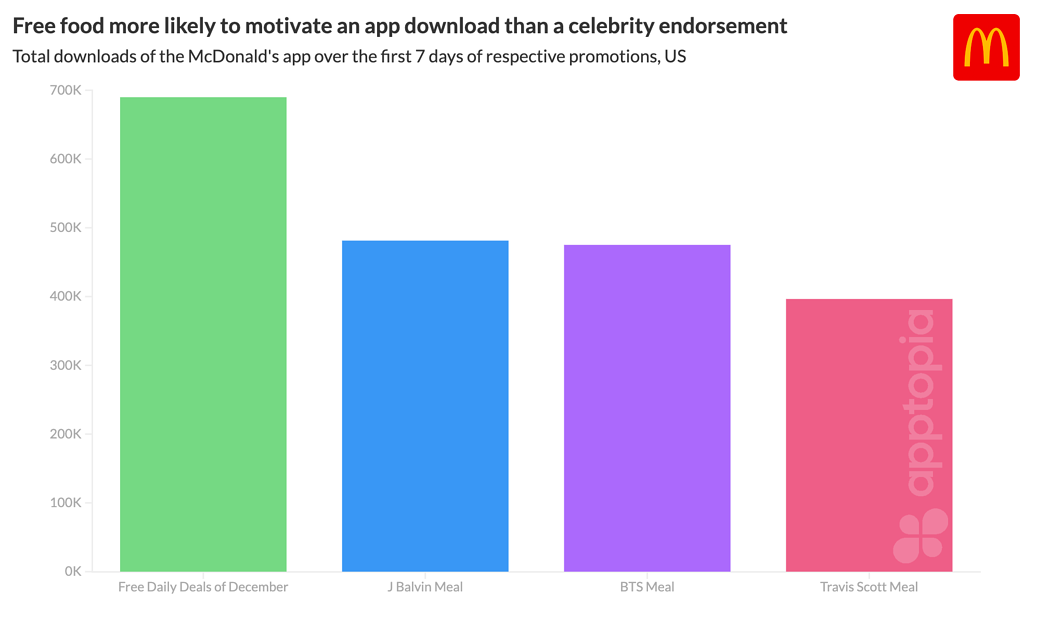 When the BTS Meal launched on May 26, we did see a slight uptick in daily active users (DAU) for the McDonald's app, a metric inclusive of consumers who installed the app prior to the promotion. But this uptick still pales in comparison to the ones we saw during the Free Daily Deals of December or the free McFlurry promotion on May 4.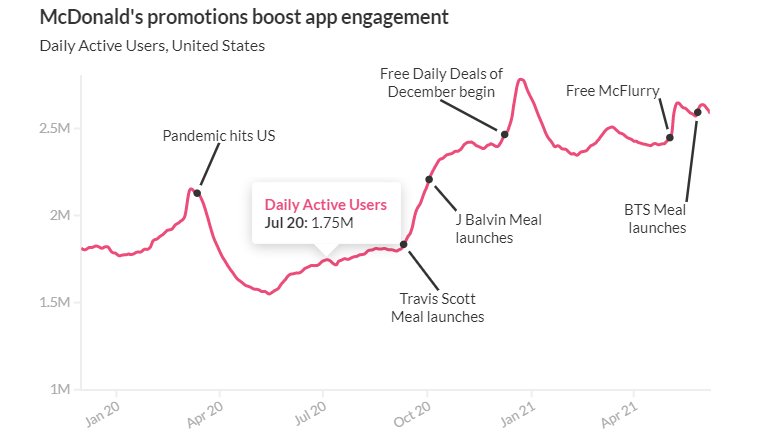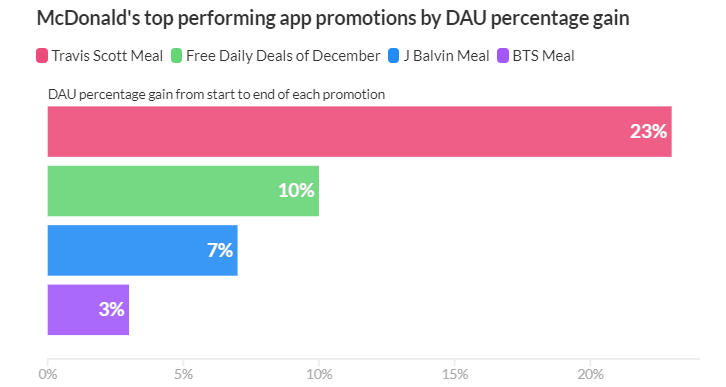 To all the BTS stans reading this and getting angry, deep breaths. This is not a BTS-only problem. The Travis Scott meal, which caused restaurants to run out of ingredients, appears to have sent DAU rising the highest (+23%). But, if you look closer at the first image, you'll notice that the Travis Scott meal also launched as fast-food restaurants (among many other types of businesses) were recovering from the first wave of the pandemic. So, Scott can take a portion of the credit for McDonald's comeback, but he can't take all of it.
It is also worth noting that the BTS Meal is the first of the celebrity meals to be available abroad, but this analysis focuses on the US. Even so, we have yet to notice any remarkable changes in app performance for McDonald's international apps. At the end of the BTS promotion, we will likely have a better idea of its impact per region.
Free Food > Everything
While celebrity meals may help boost and maintain engagement, there is clearly a much simpler way to get people to the app: free food. McD's free McFlurry promo helped downloads increase about 52% week-over-week, and sent the app to the top of the iOS App Store (#2 Overall). We've seen this play out time and time again, like when Taco Bell offered a free Chalupa Cravings Box, or when Chick-fil-A offered free chicken nuggets. Bottom line: freebies work and may cost you less upfront than a 7-member boy band.
To learn more about the data behind this article and what Apptopia has to offer, please reach out to Connor Emmel at cemmel@apptopia.com.