Commuters Say 'No' to Monday Morning Travel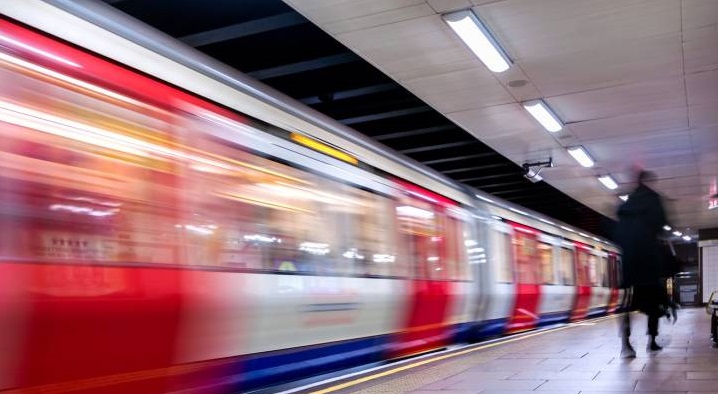 Beating the Monday blues is set to get easier in the post-pandemic world, as Huq's latest insight into commuter patterns reveals a significant shift away from travel at the start of the week.
Last week we looked at peak travel times on TFL's Greater London network and how tends towards the evenings – with little apparent morning rush hour. Today Huq's high-frequency mobility data shows how 'hybrid' working could impact businesses trading off the commute economy throughout the week.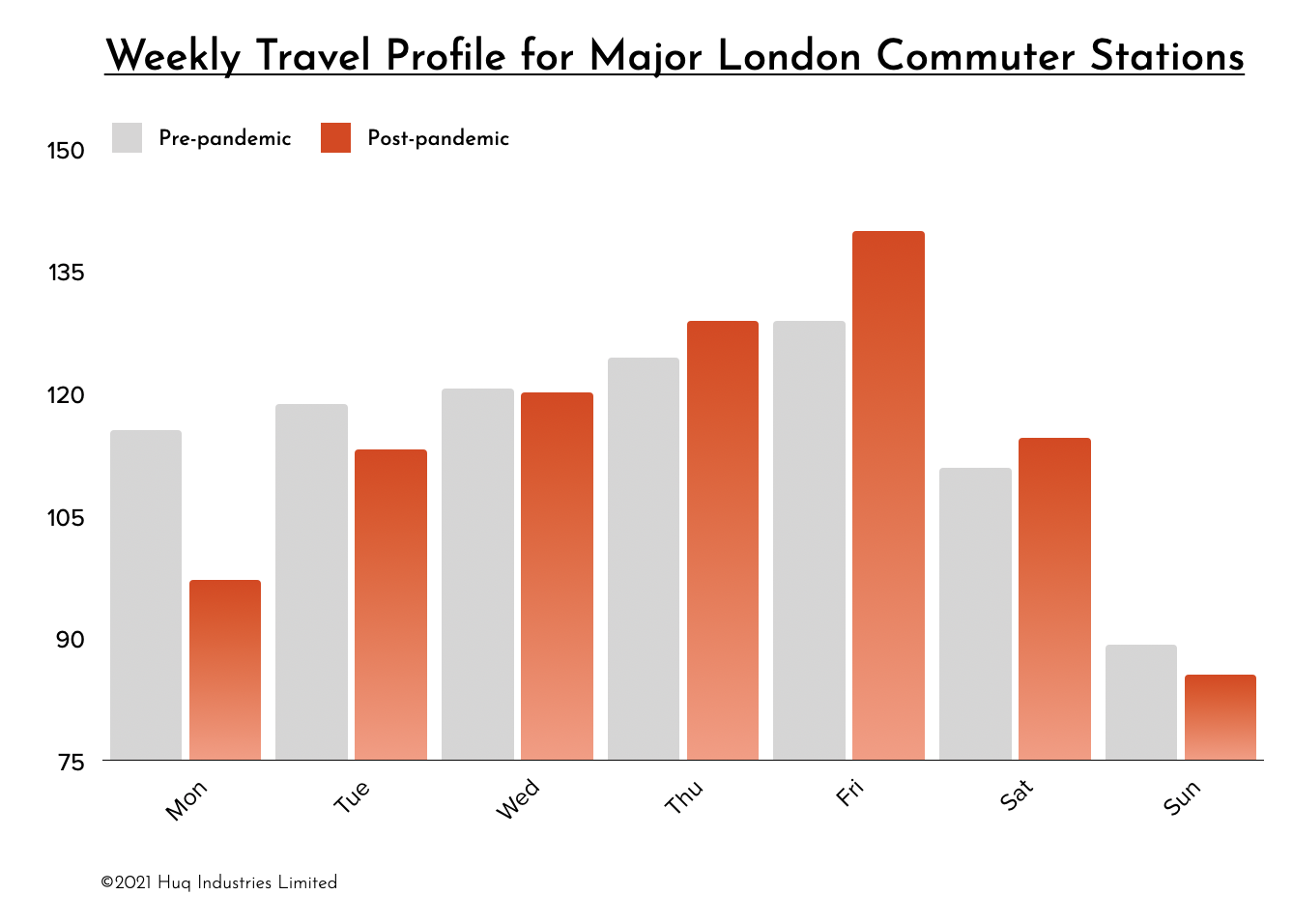 Historic data shows that Friday has always been one of the busiest days for travel. Pre-pandemic, the number of trips made on Fridays was 13pts higher than Mondays. However, data from recent months shows how the difference between Mondays and Fridays has become far greater. The end of the week is 42pts (almost 50%) busier than the start. That's an overall change in profile of 223%.
Despite Fridays now showing proportionately more traffic than prior, it's important to note that overall journeys are still well below 2019 levels. Rail usage remains around 45% of pre-pandemic levels according to the ORR.
The overall drop in passenger numbers – attributed to working from home – means that leisure trips now make Saturday's numbers level with Tuesday and almost 20pts higher than Monday. That's a marked contrast to pre-pandemic patterns. Sunday remains the day of the week with the least amount of trips.
While numbers remain low and the future shape of commuting will take time to emerge, this data offers early clues as to what the new working world looks like. The queue for your Monday morning coffee may remain a little shorter.
To learn more about the data behind this article and what Huq has to offer, visit https://huq.io/.