Datadog & New Relic Previews + Full Outlook Reports Release

Below, ETR recaps the datasets on leading vendors in the Observability sector, based on ETR's Summer Technology Spending Intentions Survey (TSIS), which captures where IT budgets are being invested in 2H21, citing participation from ~1,200 IT decision-makers. Below are specific excerpts from each vendor's outlook report, originally published on July 23rd, 2021.
Datadog
Spending intentions on Datadog have accelerated to multi-year highs, driven by more customers indicating plans to Increase spend with the vendor in 2H'21. Adoption levels remain healthy, while negativity is virtually nonexistent. Datadog's market share, while low vs. the broader Analytics / B.I. / Big Data sector, continues to trend upwards among All Respondents.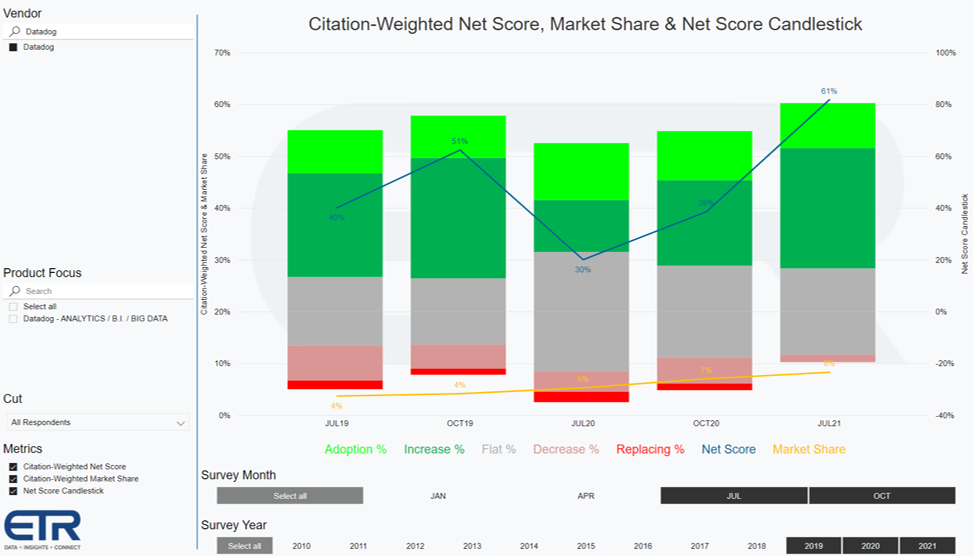 Despite widespread accelerations in spend, Datadog is the only vendor among peers to simultaneously see growth in market share from JUL20 to JUL21. In addition to Net score declines, AppDynamics market share has contracted considerably in our work, giving up the lead it held last year.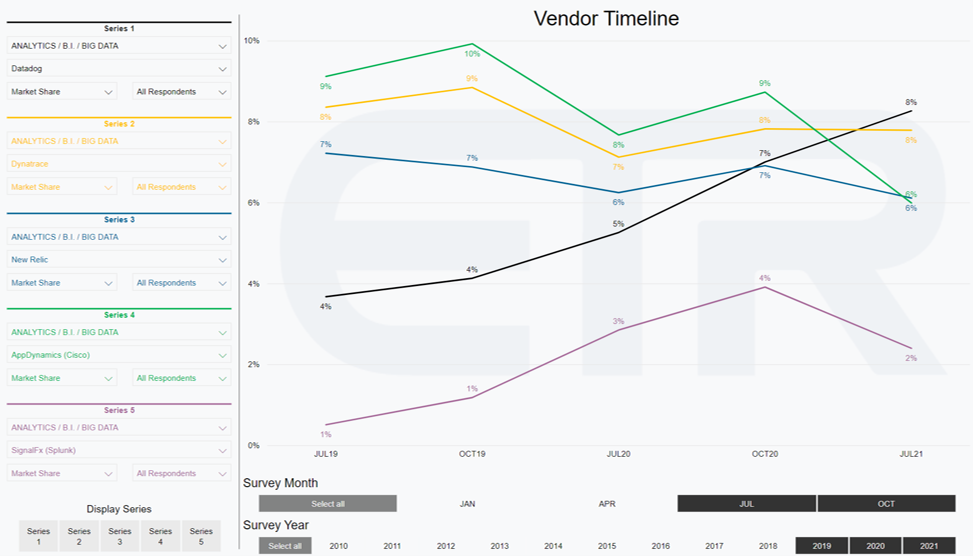 New Relic
New Relic's Net score has accelerated considerably y/y, largely driven by notable declines in negativity. While market share is stable, it is a concern for New Relic not to see any growth vs. the prior two years.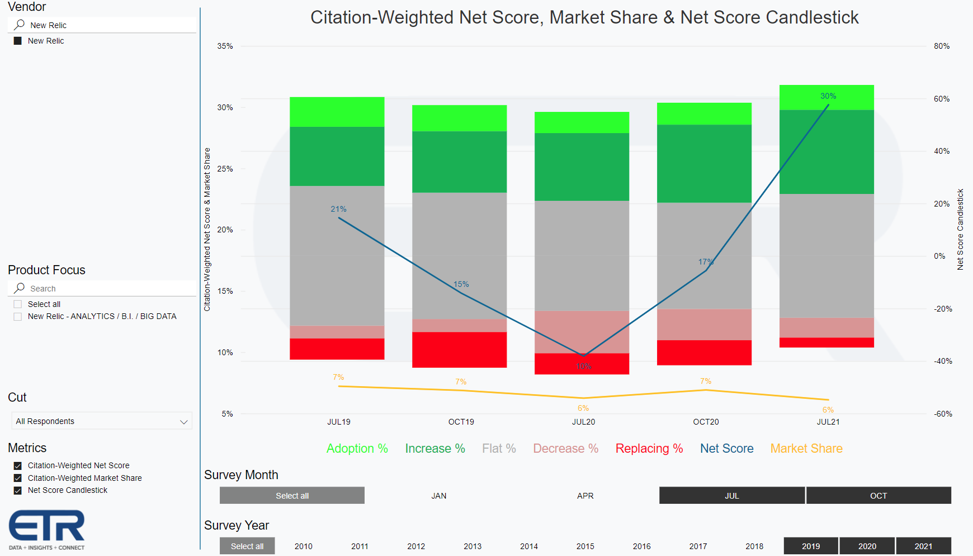 Among Global 2000 respondents, spend velocity has declined to negative levels as very few customers indicate plans to accelerate spend and churn increases.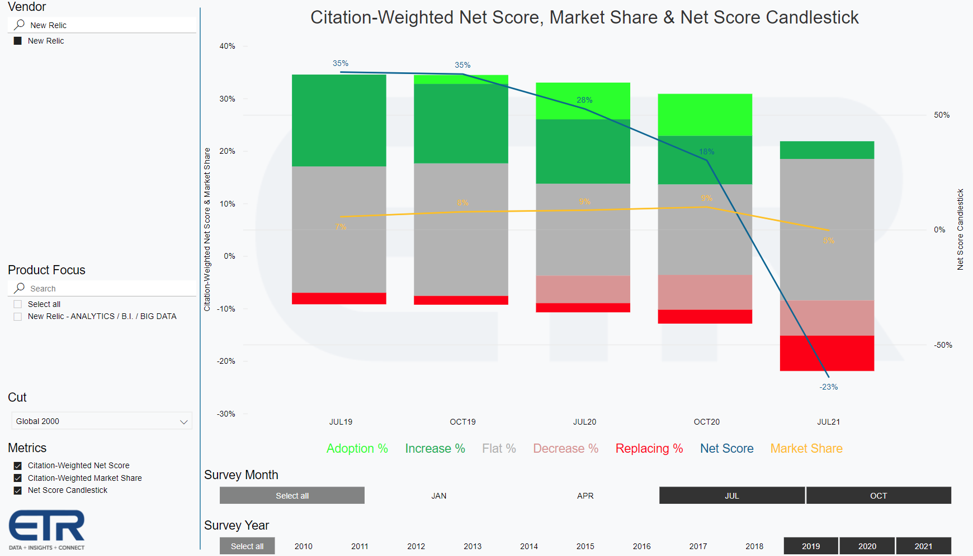 To learn more about the data behind this article and what ETR Research has to offer, visit https://etr.plus/.