German Office Transaction Activity Gains Momentum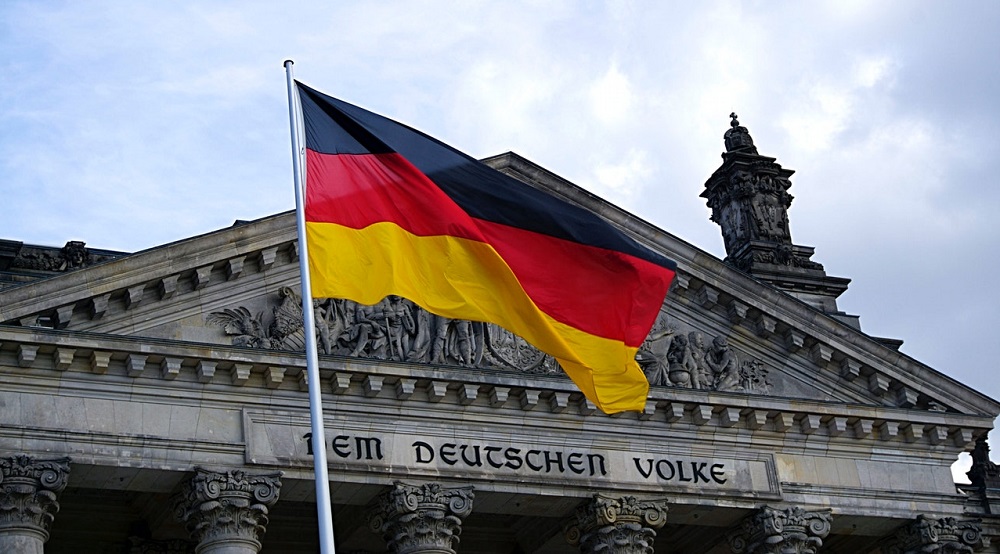 Germany's office transaction market has picked up momentum through the spring and summer, with deal activity for the first eight months of the year now on par with the average for the five years before the pandemic.
The second quarter of 2021 was the ninth best quarter on record for office transaction volume. Investors spent €8.4 billion ($9.7 billion) in the quarter and another €3.8 billion over the normally quiet summer months of July and August. Historical trends show the fourth quarter of the year is the busiest for dealmaking.
The bounceback is most apparent in Frankfurt, which is Germany's largest office market by transaction volume. So far in 2021, €3.7 billion of office buildings have traded, more than that for the same period in both 2020 and 2019. However, a significant chunk came via one deal – Allianz and BVK's €1.4 billion forward acquisition of Tower 1 in the mixed-use Four Frankfurt development. The building will complete in 2024 and aims for Germany's highest sustainability rating.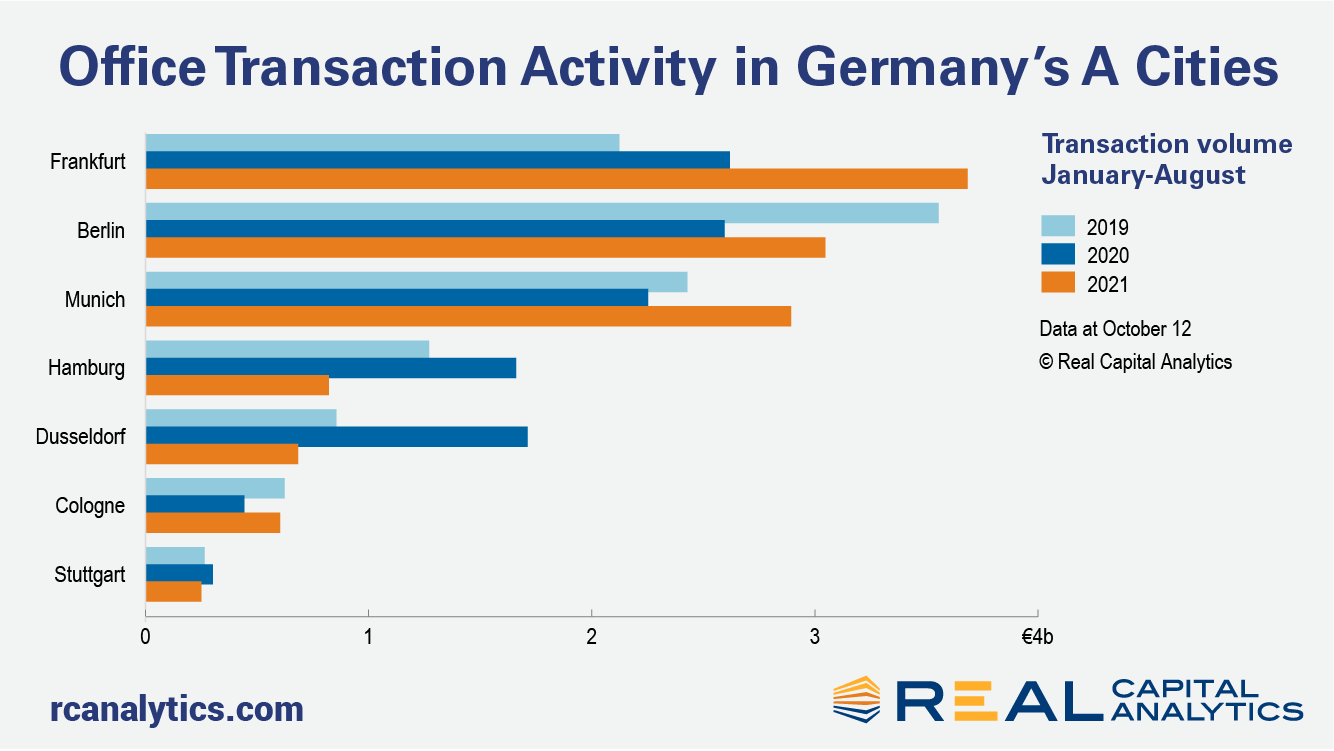 The Frankfurt deal exemplifies a trend evident in 2021: investor demand for offices has polarized as a result of the pandemic. Institutional capital has focused on adding good quality offices, which are able to meet tenant demand and that contribute to ESG goals, especially around carbon emissions from portfolios. As a consequence, the gap between top quartile and average office prices increased to record levels in the first half of 2021. The same pricing trend was also observed in both London and Paris over the last 12 months, demonstrating that the preference is consistent across Europe's major office markets.
To learn more about the data behind this article and what Real Capital Analytics has to offer, visit https://www.rcanalytics.com/.