US Price Growth Advances as Major Sectors Accelerate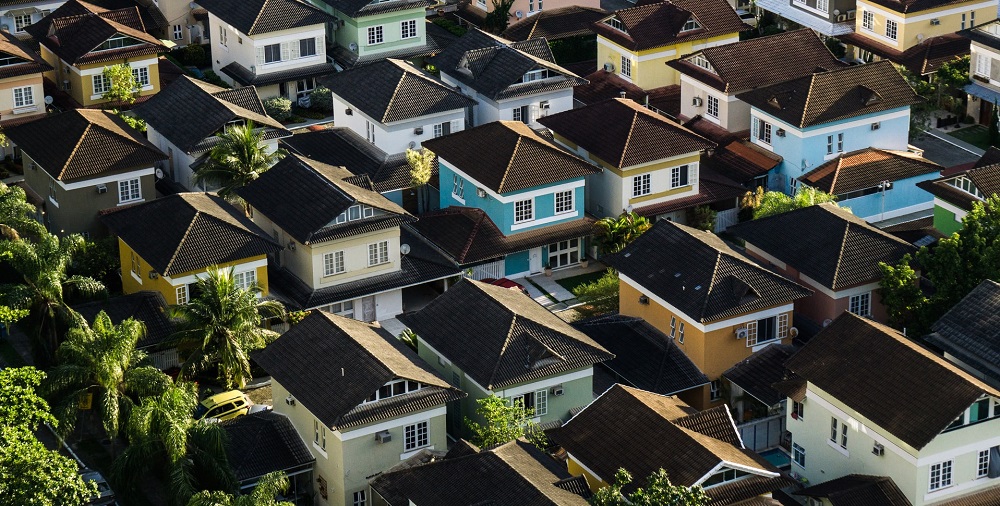 The headline rate of U.S. property price growth accelerated further in September, propelled by faster rates of growth from all four major property types, the latest RCA CPPI: US report shows. The RCA CPPI National All-Property Index rose 16.1% from a year ago and 2.2% from August.
The office sector index accelerated to a record 16.9% year-over-year rate in September, overtaking apartment and on par with the industrial sector. Suburban office prices powered the gain, climbing 20.2% year-over-year. CBD office prices fell 1.2%.
Apartment prices increased 16.3% from a year ago and industrial prices climbed 16.9%. Both are the fastest rates seen since the inception of the RCA CPPI in 2000. Retail prices jumped 12.4%.
U.S. commercial real estate sales through September hit a record high for the first three quarters of any year, the latest edition of US Capital Trends shows.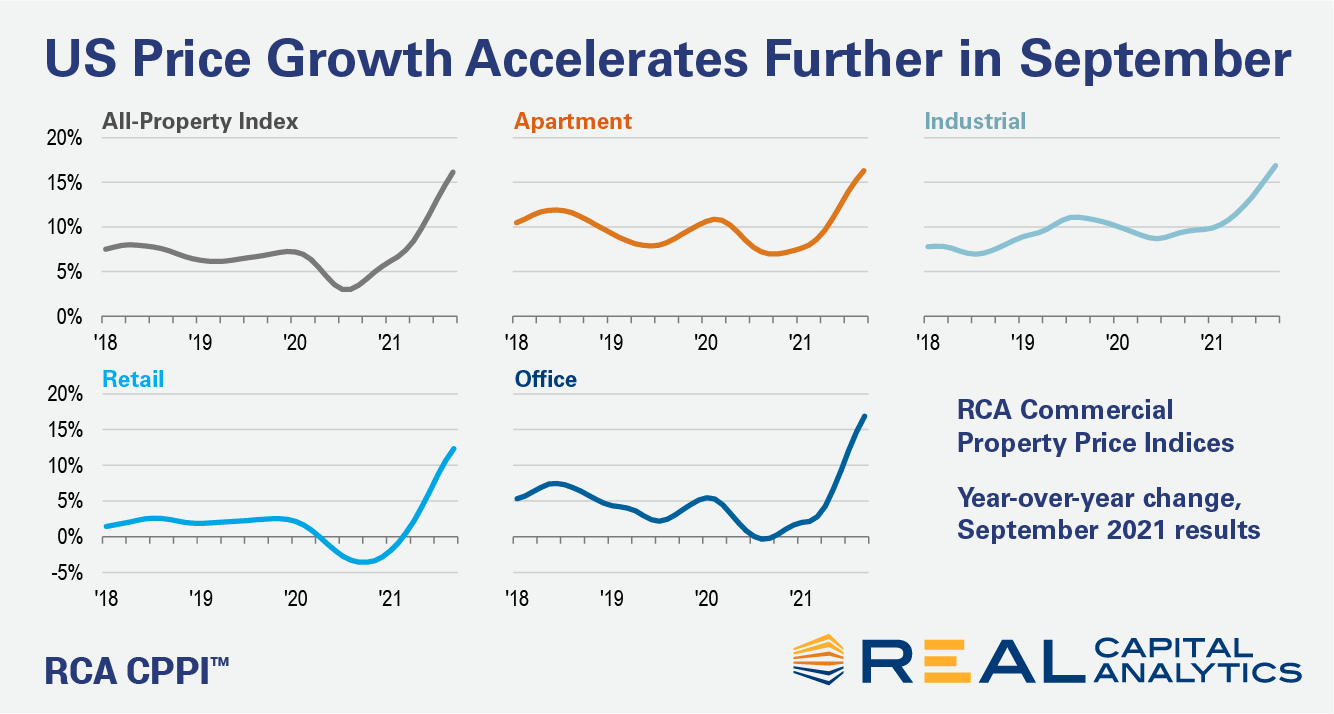 To learn more about the data behind this article and what Real Capital Analytics has to offer, visit https://www.rcanalytics.com/.