Office Pricing in Most APAC Gateway Cities Moves Higher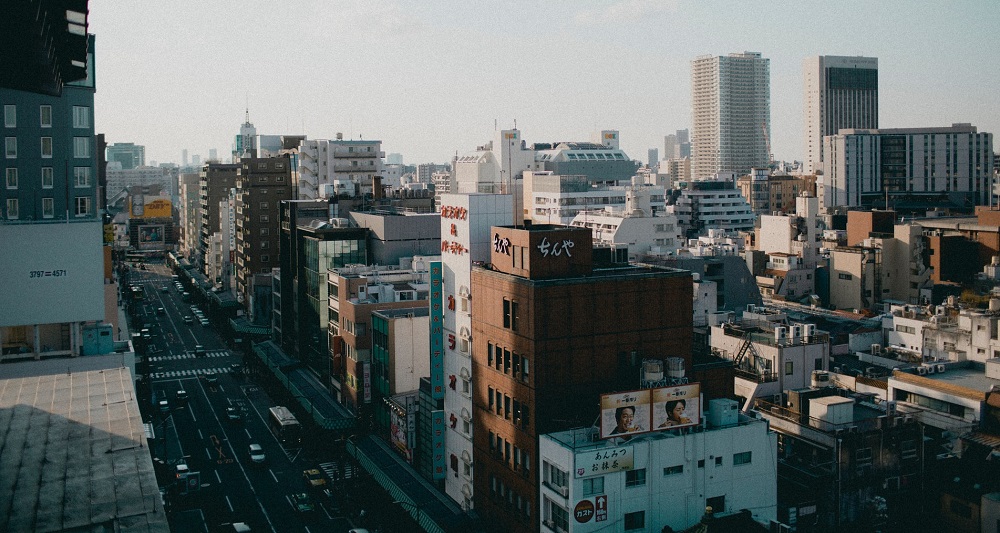 With the acceleration of flexible working induced by the pandemic, investors in Asia Pacific have been watching closely to see if office prices would suffer. The pandemic did slow the increases in pricing recorded in some of the gateway cities in the region in the middle of 2020, but, in 2021 pricing in most markets has resumed an upward trajectory.
For five of the eight cities shown in the chart, prices have now reached levels higher than those just before the pandemic. Despite reports of rising vacancies in cities like Tokyo and Sydney in the short term, investors have returned to the office market against the backdrop of an improving macroeconomic outlook. Indeed, the fifth most expensive single property trade on record in Japan completed in September — the sale of the Dentsu headquarters in Tokyo for $2.4 billion.
In Singapore, average office prices had hovered around the S$2,100-S$2,300 per square foot range for almost a full decade before breaking out of that band at the end of 2019. As at the third quarter of 2021, average prices exceeded the S$2,600 psf mark for the first time ever.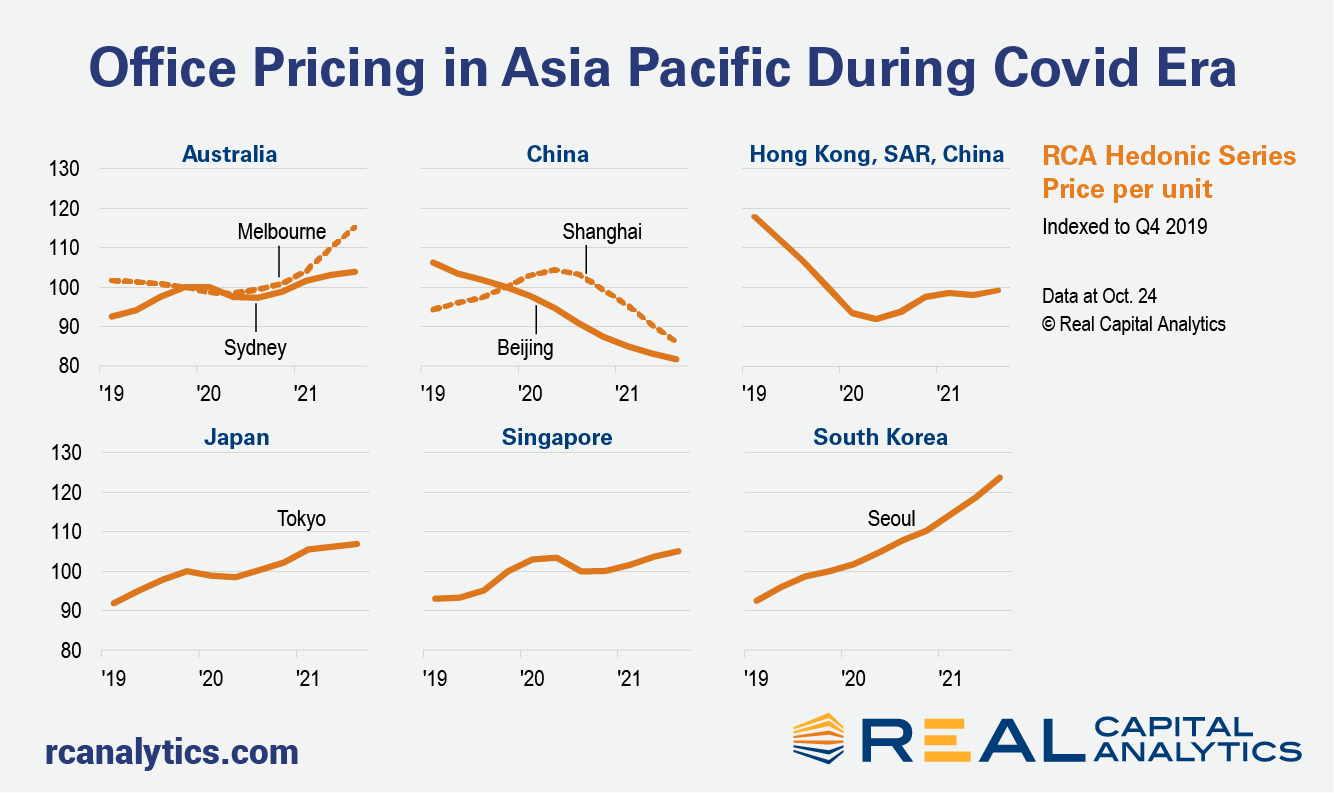 In Seoul, the pandemic didn't halt the momentum of office price growth. Strong interest in offices from both investors and occupiers has even overflowed into the southeastern hub of Pangyo, where tech companies are expanding. Office prices in Hong Kong had already tumbled by a quarter from their peak in mid-2018 when the pandemic took hold. The island's restrictions on business travel and "zero-Covid" stance have not worsened the decline — conversely, prices have risen by 6% since the beginning of last year.
In China's gateway cities of Beijing and Shanghai the pricing picture has been distinct. Beijing's office pricing had been on the wane since the middle of 2018. Shanghai's relatively more liquid office market was more resilient, but price growth finally ground to a halt as well during the Covid era.
Still, as we have observed from Hong Kong's experience, the defining characteristic of these gateway cities is that one can never count them out. Historically, office prices have only been able to slide so much before domestic investors began to re-enter the market. The three biggest office deals in China this year, each worth over $1 billion, have each involved a domestic insurance company, precisely the type of capital that would take a long-term view of the market.
To learn more about the data behind this article and what Real Capital Analytics has to offer, visit https://www.rcanalytics.com/.