Global Capital Market Liquidity Continues Upswing in Q3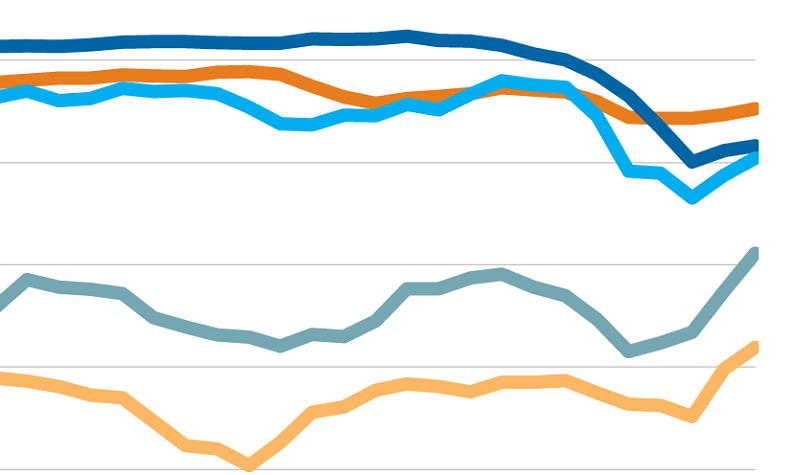 The majority of global property markets registered improving capital liquidity at the end of the third quarter, the latest RCA Capital Liquidity Scores report shows, an indication that the recovery from the Covid-19 pandemic is gaining momentum. Liquidity increased from a year prior in 90 of the 155 markets covered by the analysis, up from 55 at midyear and 29 in the first quarter. However, on average, liquidity is not yet back at pre-pandemic levels.
A handful of cities globally notched their highest liquidity scores in the third quarter. Eight of the 10 record-setters are in the U.S., which emphasizes how quickly liquidity in the world's biggest commercial real estate market has bounced back from the low ebb in the middle of 2020. The shift in capital to secondary markets and the strength of demand for assets such as logistics and life sciences properties have benefited the likes of Nashville, Charlotte, Raleigh/Durham and the Inland Empire in the Los Angeles metro area.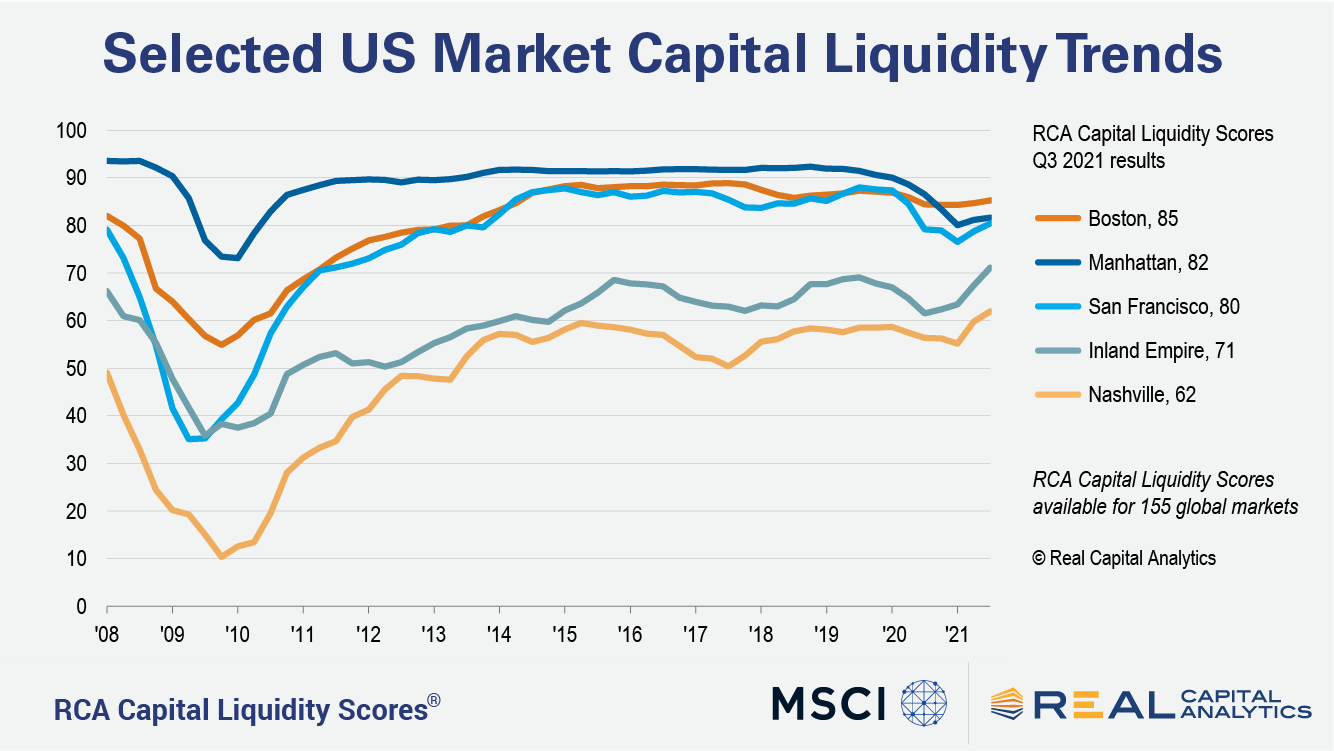 There is a similar picture in some of the smaller European cities, where liquidity is at or close to record levels because of demand for favored property types. For example, Copenhagen liquidity has been driven to new highs by demand for apartment property, while in Manchester and Birmingham, demand for industrial assets has pushed liquidity to multi-year highs.
Liquidity in the Asia Pacific markets did not fall away during the peak of the pandemic to the extent that it did in European and North American markets. Nevertheless, the number of markets where liquidity was higher in the third quarter than a year ago was 20 out of 28, and the regional average score climbed to the highest it has been since the start of 2008. Sydney's third quarter score was the highest since 2016 and Melbourne's the highest since 2018, boosted by capital pouring into the logistics sector.
To learn more about the data behind this article and what Real Capital Analytics has to offer, visit https://www.rcanalytics.com/.