The 10 most downloaded Travel apps of 2021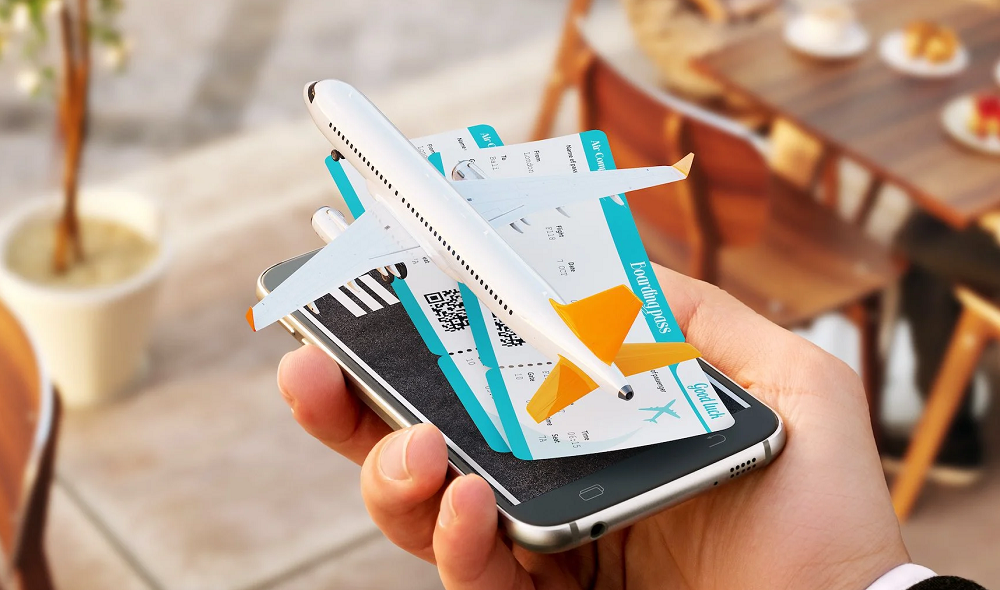 How did people get anywhere before Google Maps? The GPS app leads all travel apps for most new installs in the year 2021. Below you can see the 10 most downloaded travel mobile apps and OTA (online travel agency) apps across the world and in the US.
You can find our full list of 2021 worldwide download leaders here, and compare them with 2020's most downloaded apps. If you need to fully understand what a download is and what is does/does not measure, we have that for you as well.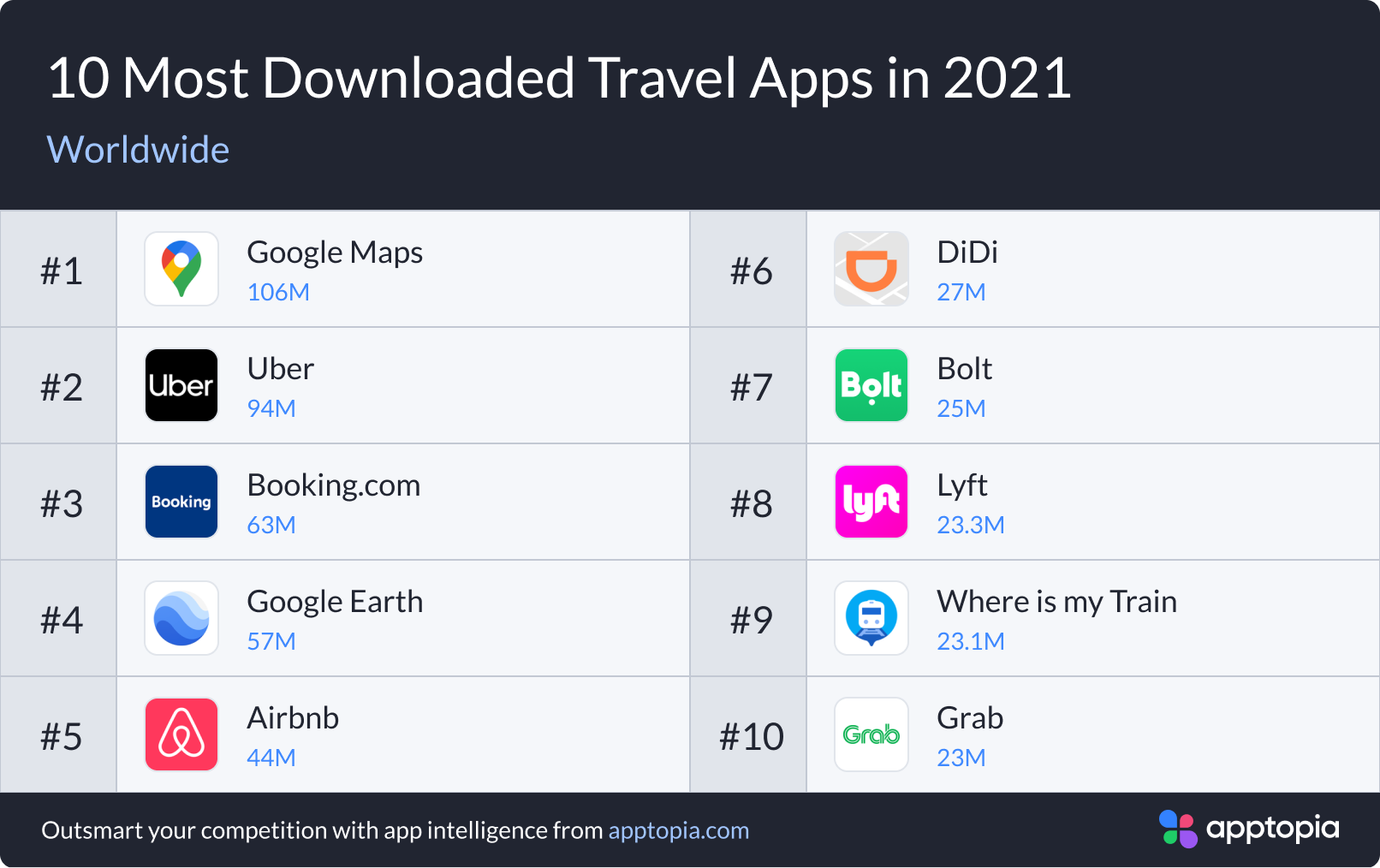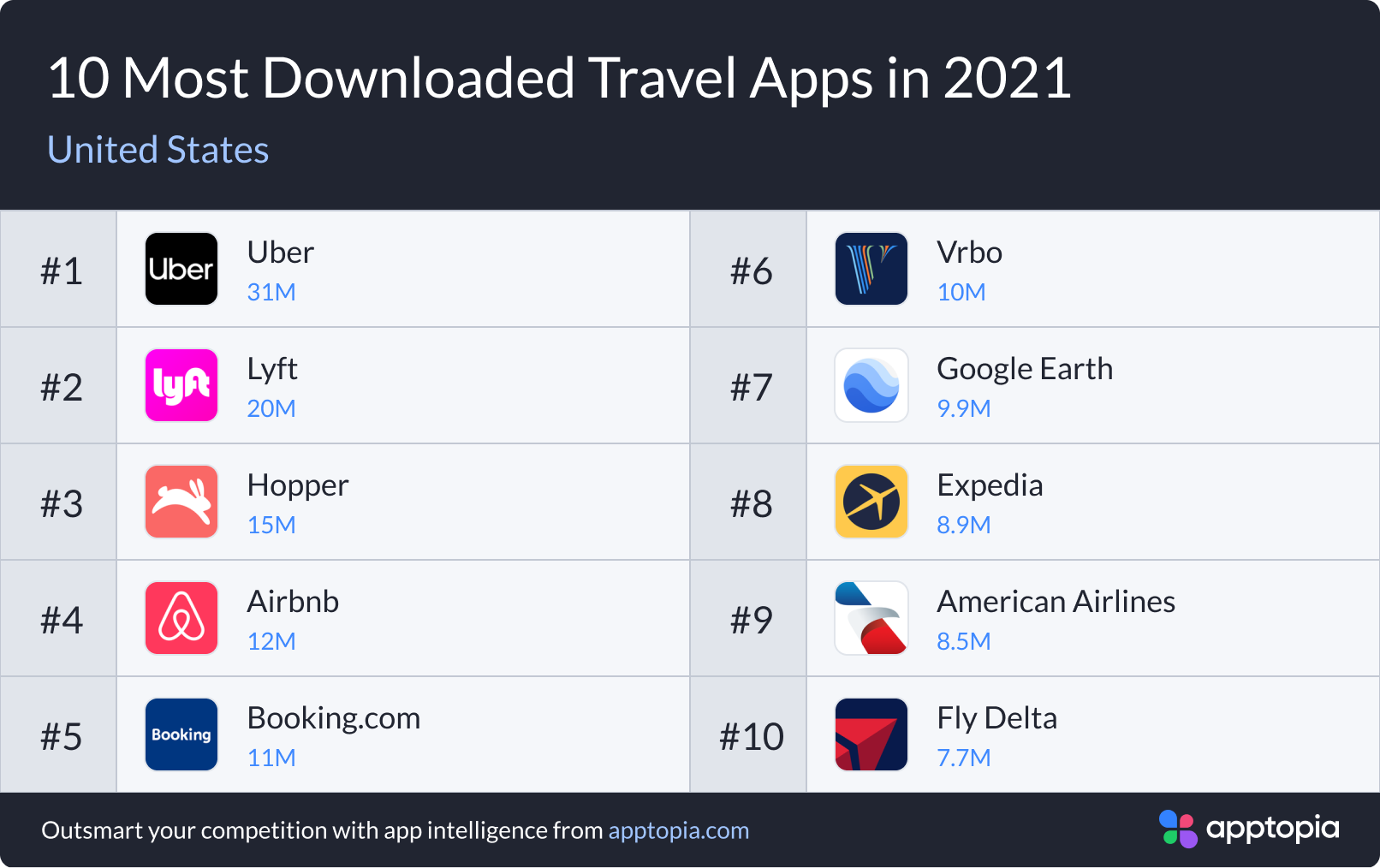 Rideshare apps account for half of all top downloaded travel apps this year, up from three last year, with the additions of DiDi and Bolt. Both ride hailing apps had international expansions this year. In the US, two airline apps round out the bottom of the ranking, just like last year. The difference this year is that Delta has landed in Southwest's spot. Where is my Train (owned by Alphabet) made our global ranking despite only operating in India as a train timetable and status checking app.
OTA apps are so prevalent in the rankings, owning half of the US spots, that we decided to break those out with their own ranking: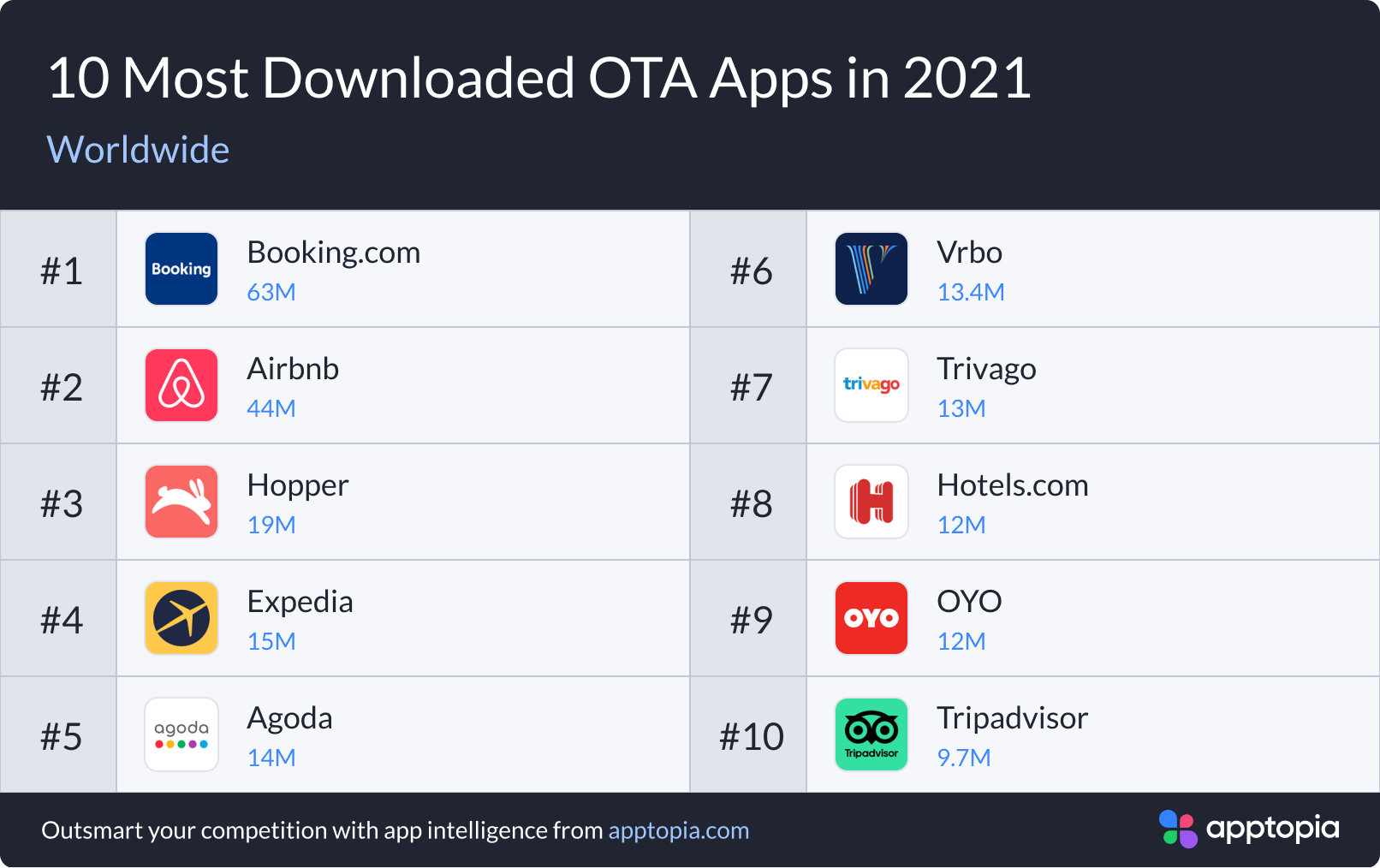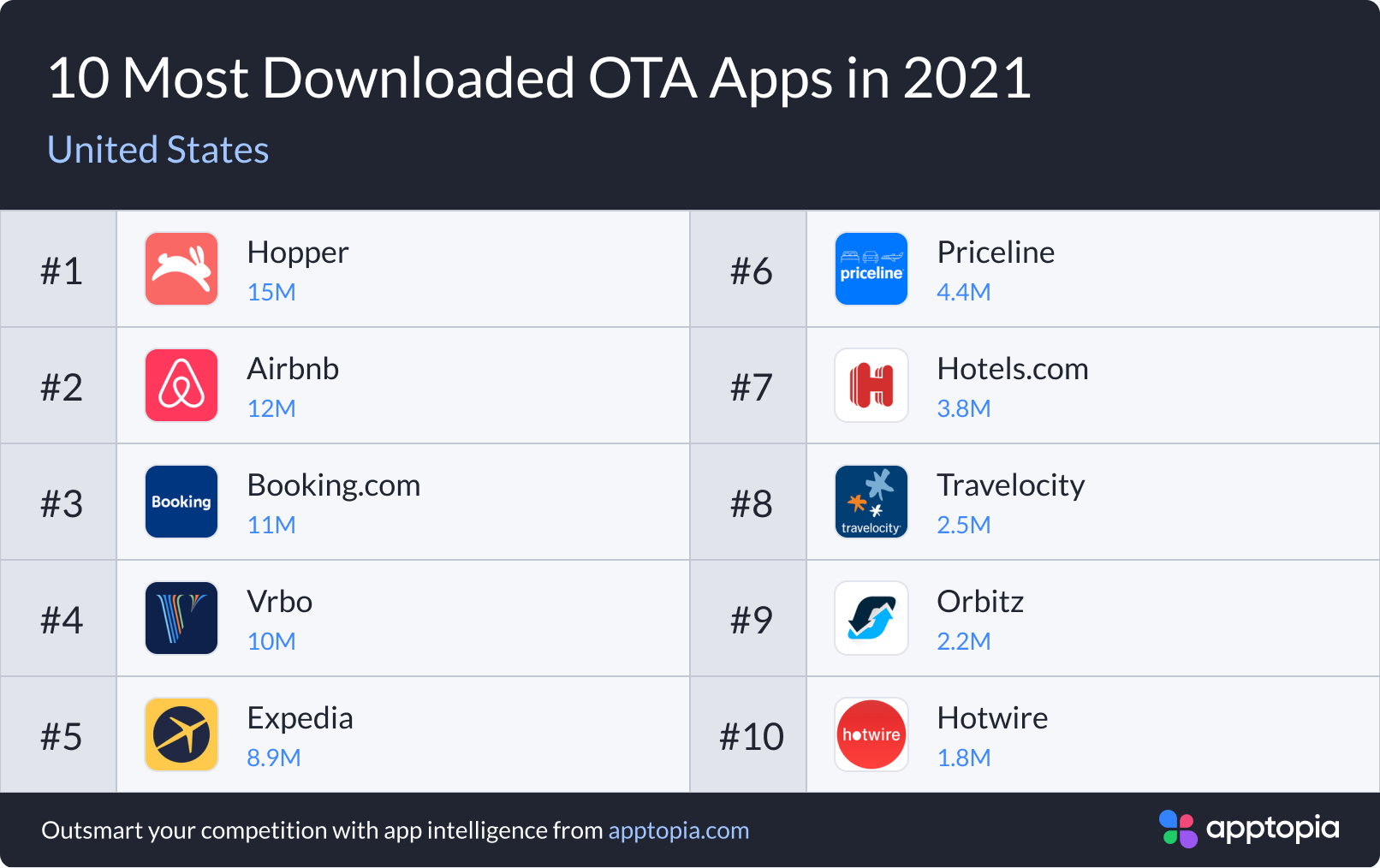 Comparing the numbers here with the numbers last year, we see a nice bounce back in their performance, likely due to pent-up demand, confidence in the vaccine, and eased travel restrictions. Globally, Booking.com and Airbnb remain the top two apps people are thinking about when planning their next trip. Tripadvisor and Skyscanner were #7 and #9 last year, respectively but this year have found themselves just off our ranking.
Hopper is stealing the show here, having grown US downloads 183% this year. The app was not even on our global ranking last year but made its way up to #3 this year.
I asked Hopper's CSO, Dakota Smith what led to their increased performance. He said, "…Hopper introduced a suite of travel fintech products, including Price Freeze, Cancel for Any Reason, Flight Disruption Guarantee and more, and in the past year we've seen the adoption of these products skyrocket. Today, around 50% of our revenue comes from these fintech products, and on average, customers are buying around two fintech products on every trip they book. With the volatility we are seeing in today's travel industry, leisure travelers want to ensure that their money and experiences are protected."
To learn more about the data behind this article and what Apptopia has to offer, please reach out to Connor Emmel at cemmel@apptopia.com.