Fast fashion keeps up with mobile trends, continues growth in 2021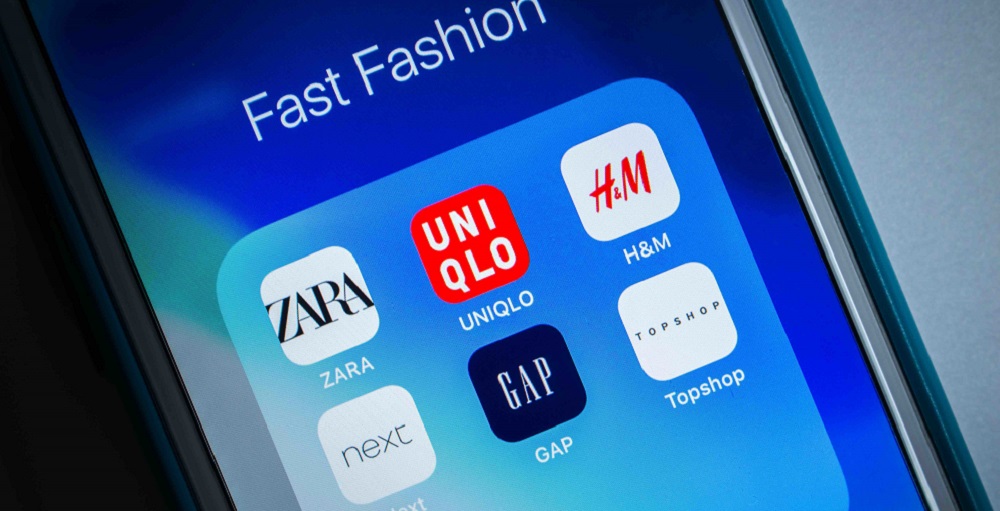 According to our latest retail report, Benchmarking the Global Mobile Retailing Landscape, fast fashion apps are only getting trendier. The report looks at the global and regional shopping app leaders across the whole year and zooms in on U.S. markets of Brick n' Mortar retailers, Fast Fashion, Direct to Consumer, C2C Marketplaces and Luxury retailers. Our Fast Fashion market includes the top 15 most-downloaded apps and posted 11.4% positive growth from 2020.
The pandemic lockdowns had fueled mobile growth for fast fashion brands (29.4% growth from 2019 to 2020) as mobile became even more of a primary screen for all activities. For growth to continue up from there, indicates these retailers are investing in mobile growth.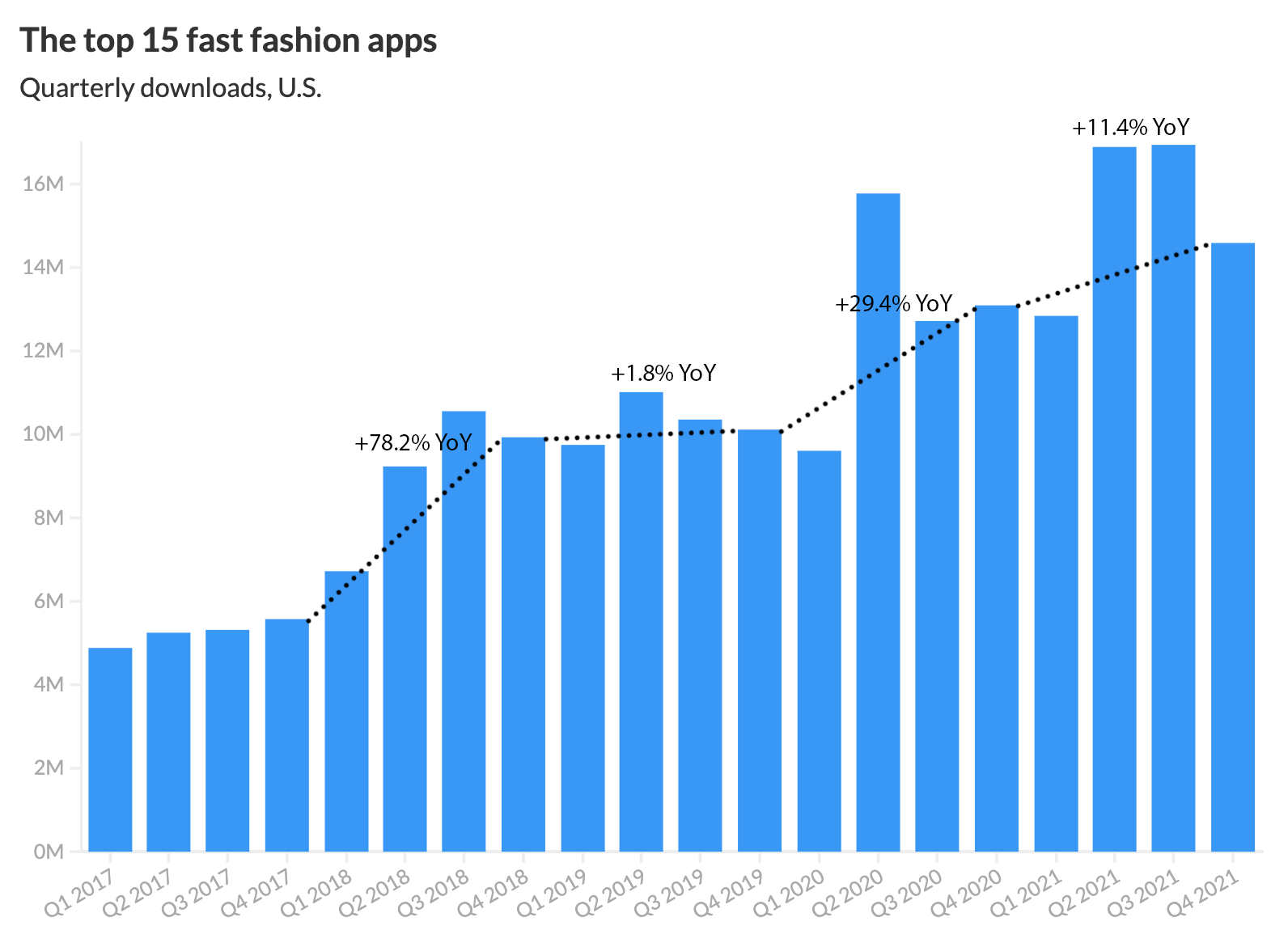 Mobile is a complementary channel for the nature of fast fashion, when you think about it. These are brands that have always had to figure out how to become a habit (or borderline vice) of their customers. Apptopia X-Ray saw ASOS, Forever 21, Urban Outfitters, SHEIN, Romwe and Zaful all have a Recommendation Engine, meaning they use machine learning to populate picks for users automatically. While it may sound like a basic feature, it's done well: Forever21 and Urban Outfitters both have recommendation engines reminiscent of being on Instagram (the tabs are called "Discover").
SHEIN takes social media features to another level of engagement with a tab for Live feeds of its influencer/customer community. Social is not the only app category that SHEIN looked to for engagement ideas – gaming is another one. We wrote last month about how this combination powered SHEIN and other ecommerce apps to be Worldwide Download Leaders.
What's more fitting for fast fashion and mobile is that these businesses have always had to "ship" fast, be up on micro-trends and be dynamic. Across the market, these apps all had BNPL and digital wallet options in 2021. H&M and Fashion Nova look to be developing augmented reality as part of the experience, according to Apptopia intelligence – which we hear is on trend for all commerce in 2022.
To learn more about the data behind this article and what Apptopia has to offer, please reach out to Connor Emmel at cemmel@apptopia.com.