10 Home Goods Advertisers to Watch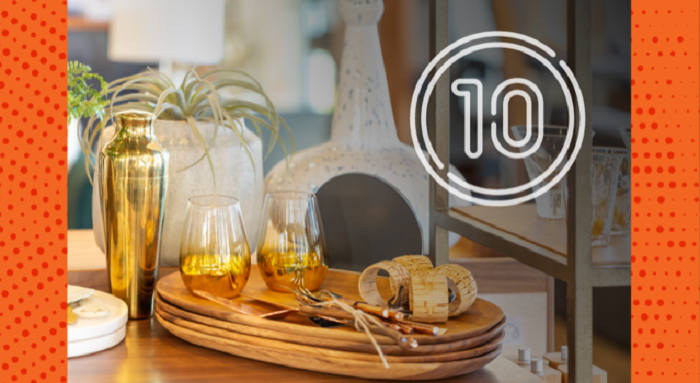 According to Furniture Today, the pandemic unsurprisingly fueled consumers' "home goods" purchases. As pandemic restrictions ease, and even with consumer spending focusing more on experiences and travel, the "homebody economy" continues to flourish. Furthermore, this upward trend in consumer home goods spending is propelled by diminishing supply chain issues; among other factors. Overall, ad spend in the home goods industry should increase in step with consumer confidence in the category.
Below we take a look at 10 of these home goods (i.e. household maintenance, housewares, furniture/decor, home improvement/bldg materials, commercial furnishings, outdoor/garden, etc.) advertisers.
Here we showcase furniture brands like CubiCubi & Bestier, household names in cleaning products, such as Palmolive & Ajax, mattress brands like Iyee Nature; as well as the robot vacuum brand Roomba – and many more.
1.Bestier, the modern home furniture company brand, invested 56% of its ad spend towards furniture/decor ads and 44% towards home office furnishings ads during the first quarter of 2022. During this timeframe, Amazon received a staggering 99% of its ad investment and Target received 1%.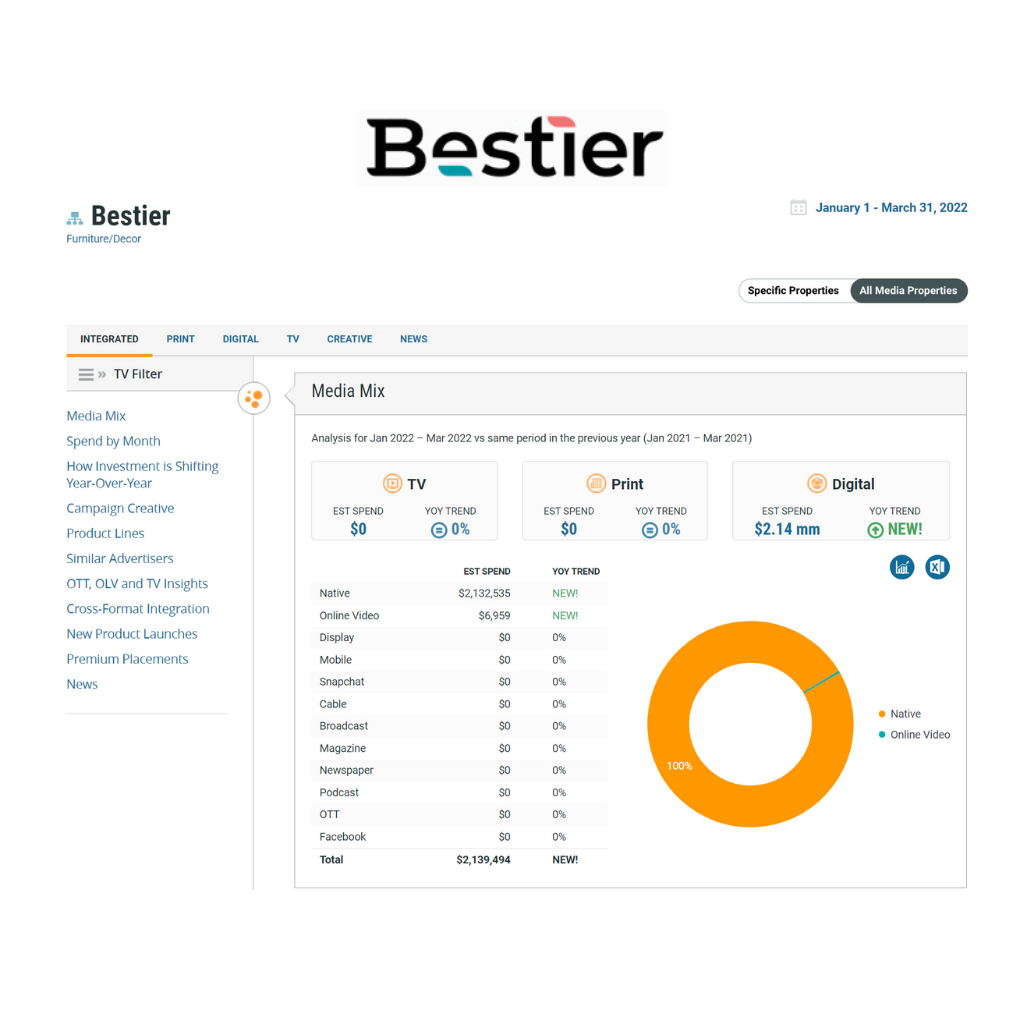 2. Church & Dwight Co., this American household products manufacturer, brings numerous brands into homes – but is probably best known for its Arm & Hammer line of products. In fact, Church & Dwight Co.'s Q1 2022 retail site advertising spend was 47% for its Arm & Hammer lines, 52% of its spend was devoted to Oxiclean products, and the remaining 1% was invested in ads for Kaboom. Walmart racked up 69% of Q1's ad spend, Amazon received 22%, and the remaining 9% was split between Kroger, Target, and Albertsons.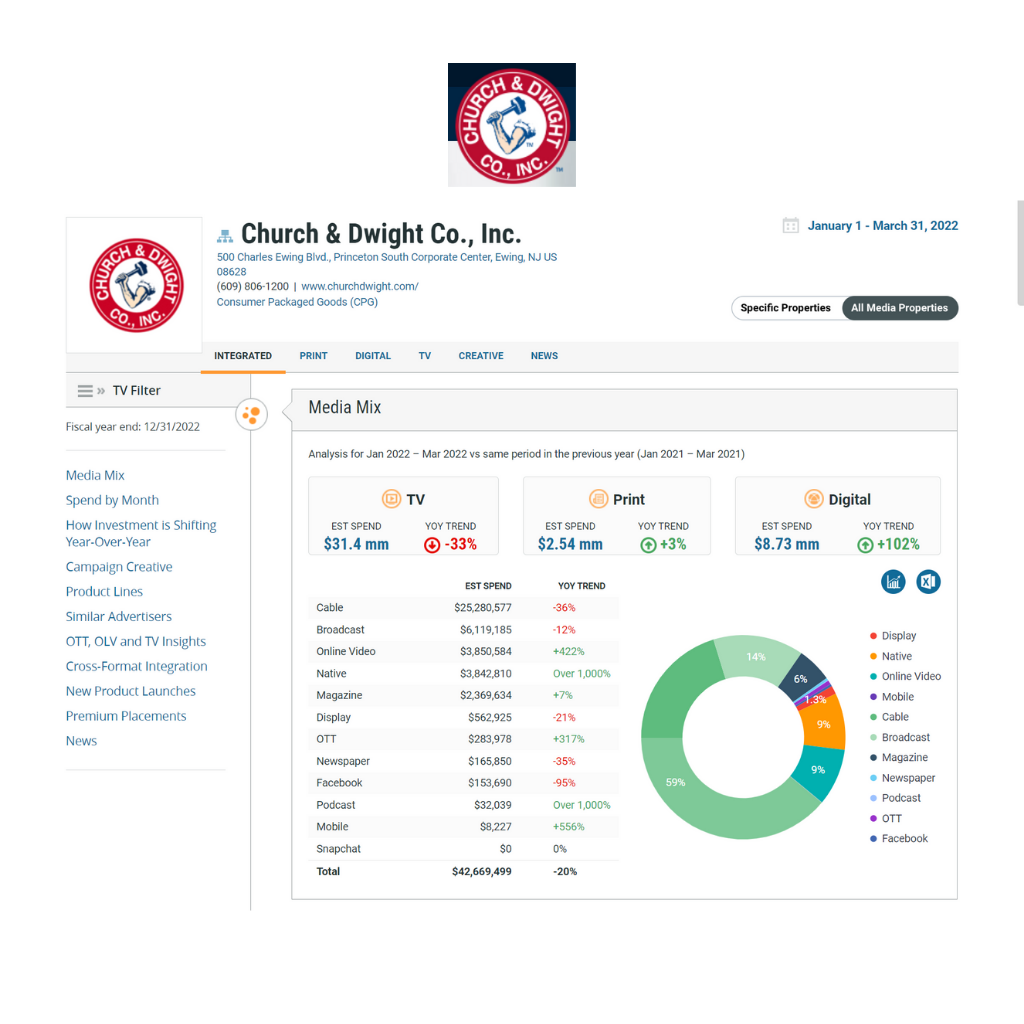 3. Colgate-Palmolive Company, is a CPG giant leaning into retail site investing, specifically for its cleaning products and dishwashing detergent. It's one of the top three big spenders overall in the home goods category. Most of its ad spend went to Walmart (59%), followed by Amazon at 17%, Kroger (12%), Sam's Club (10%), and Albertsons (2%). Its brand advertising was focused on these household names: Palmolive 59%, Ajax 30%, Fabuloso 7%, and Suavitel 4%.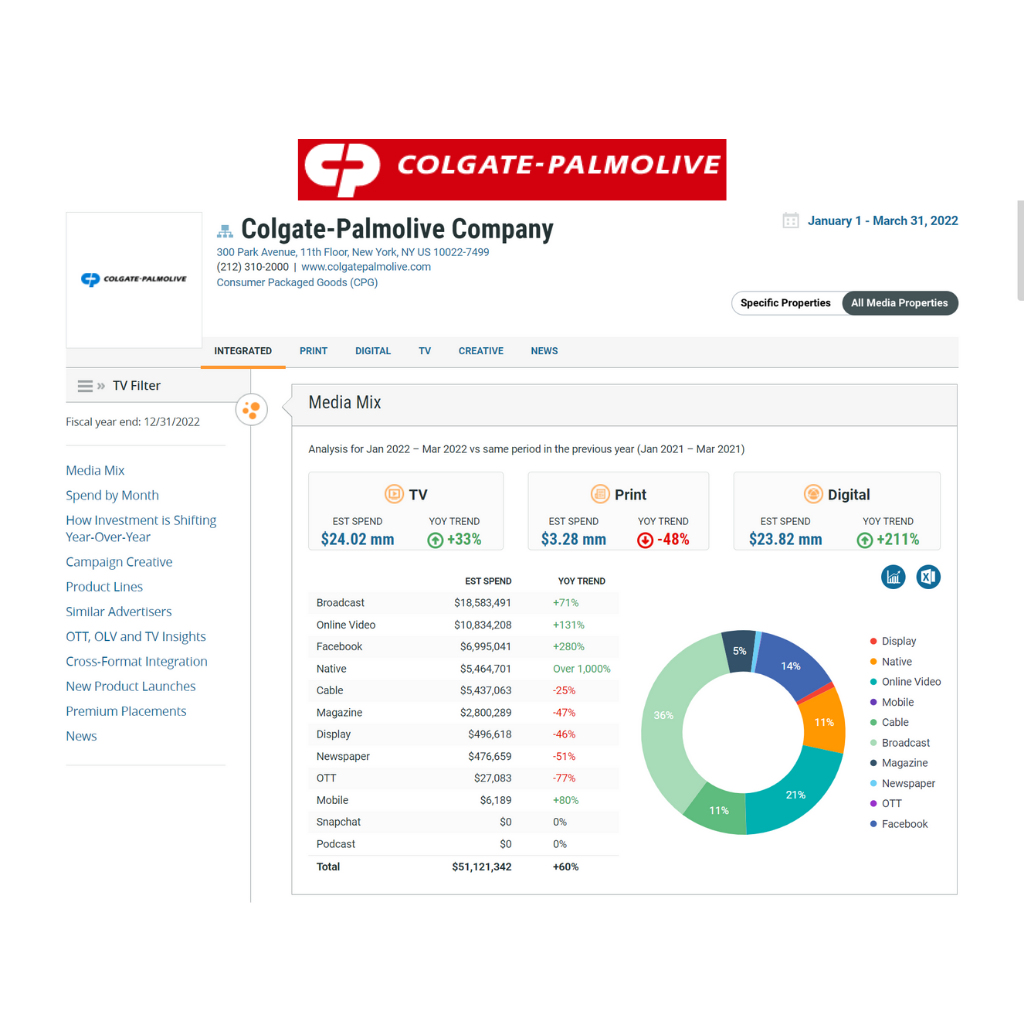 4. CubiCubi, the home office furniture company, carries three brands CubiCubi, Cubiker and DESINO. So far in 2022, 100% of its retail site ad spend went to Amazon. This new company (est. 2019), invested more than $1mm advertising its brands in the months of May, July, September, and October 2021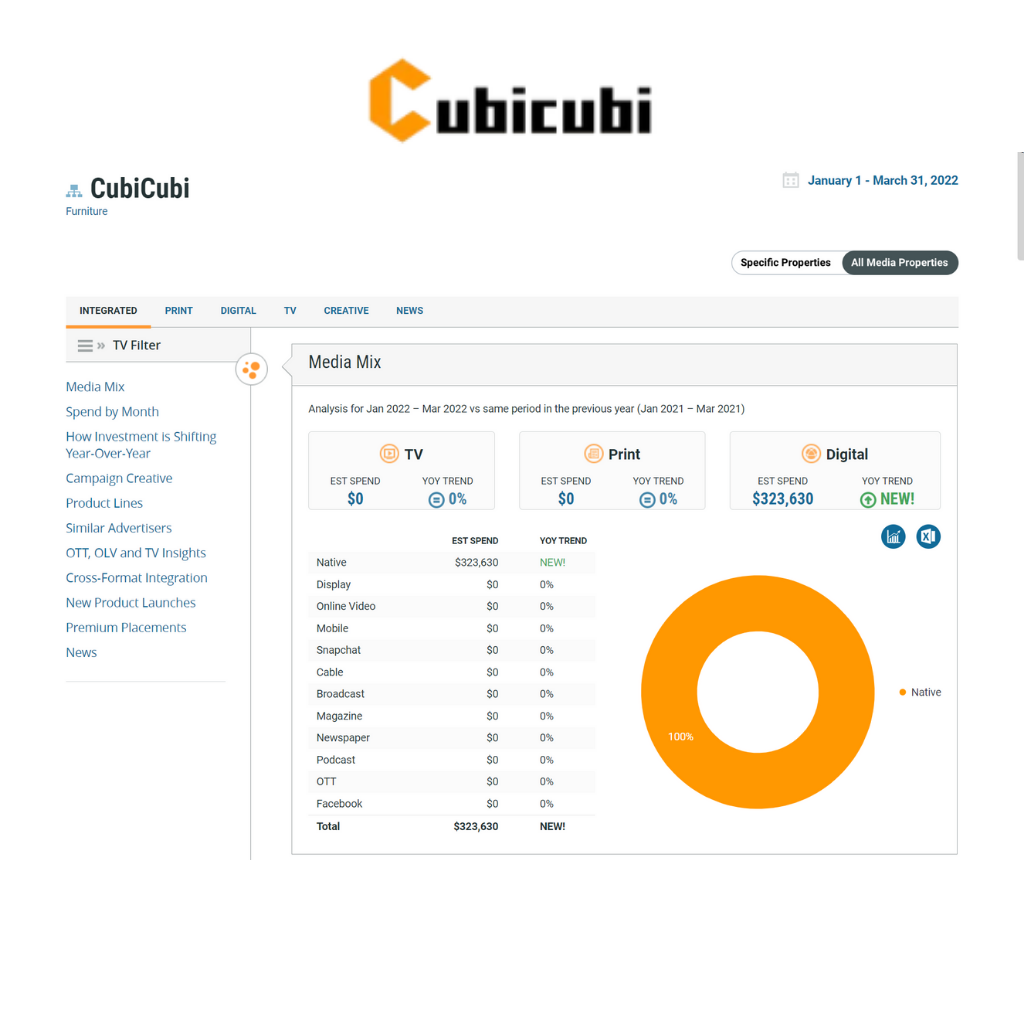 5. Henkel AG & Co is a multinational company active in both the consumer and industrial sectors. Its retail site ad spend was prominently focused on laundry products (99%), specifically the Persil, Purex and Snuggle brands. In 2022, Henkel's strategy is kicking off with Amazon and Walmart – each receiving 35% of retail site ad investment. Sam's Club follows with 11%, Kroger 8%, Walgreen 6%, and Target and Albertsons each received 2% of its ad spend in Q1 2022.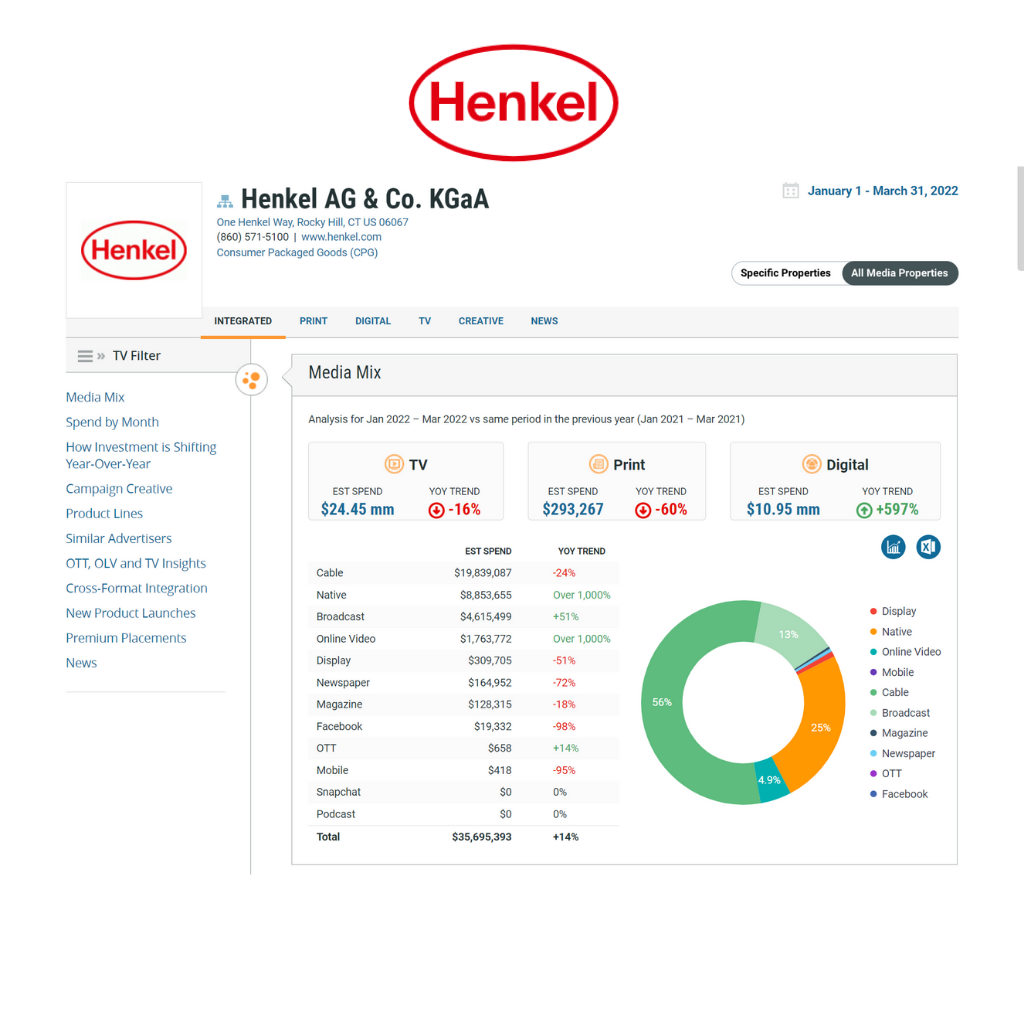 6. iRobot designs and builds innovative home robots, including the Roomba® robot vacuum and the Braava® family of mopping robots. iRobot invested more than $5mm in retail site advertising for their Roomba vacuum. In Q1 2022, Best Buy's site held 93% of iRobot's ad spend, followed by Amazon with 5%, and Overstock with 1%.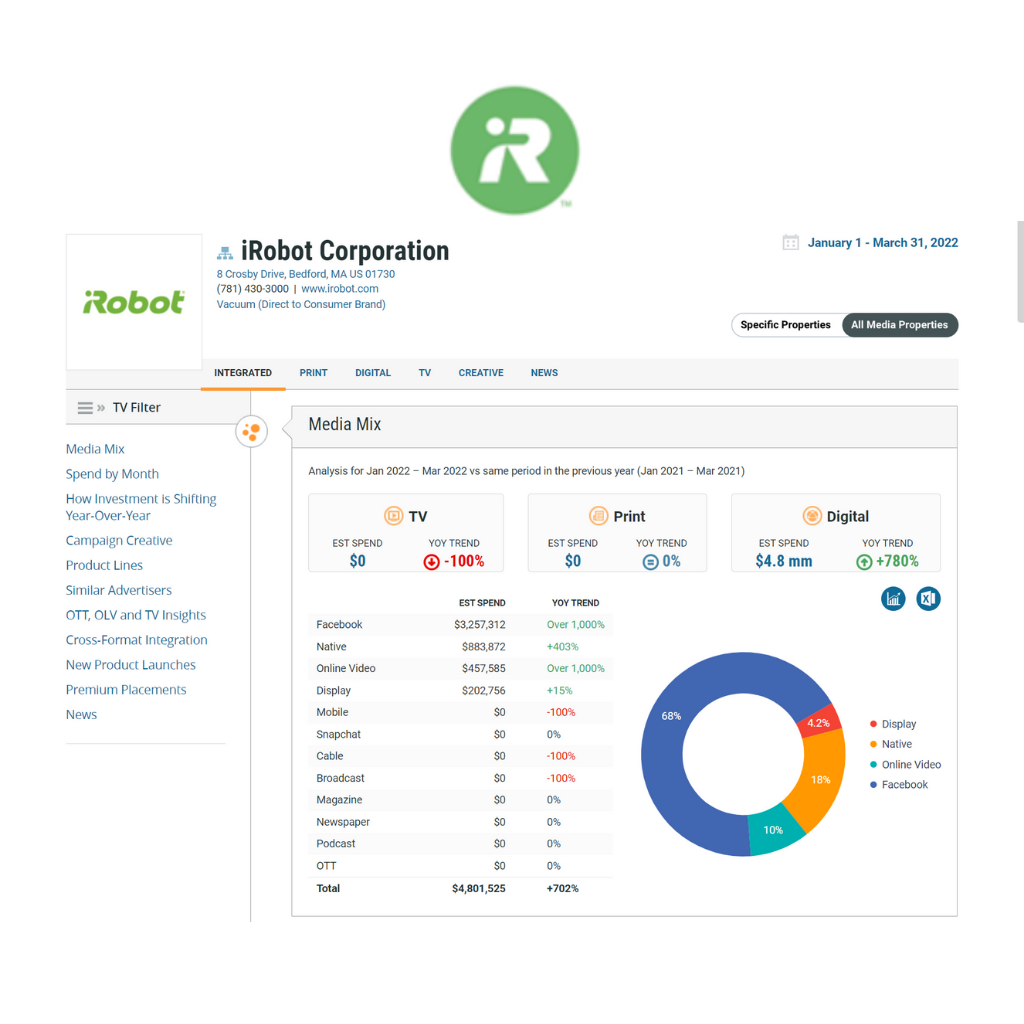 7. Iyee Nature offers a gel-infused memory foam mattress that helps keep sleepers cool – delivered directly to consumers. All ad spend (retail sites and other media) is 100% Amazon. Q4 2021 is responsible for 80% of last year's spend.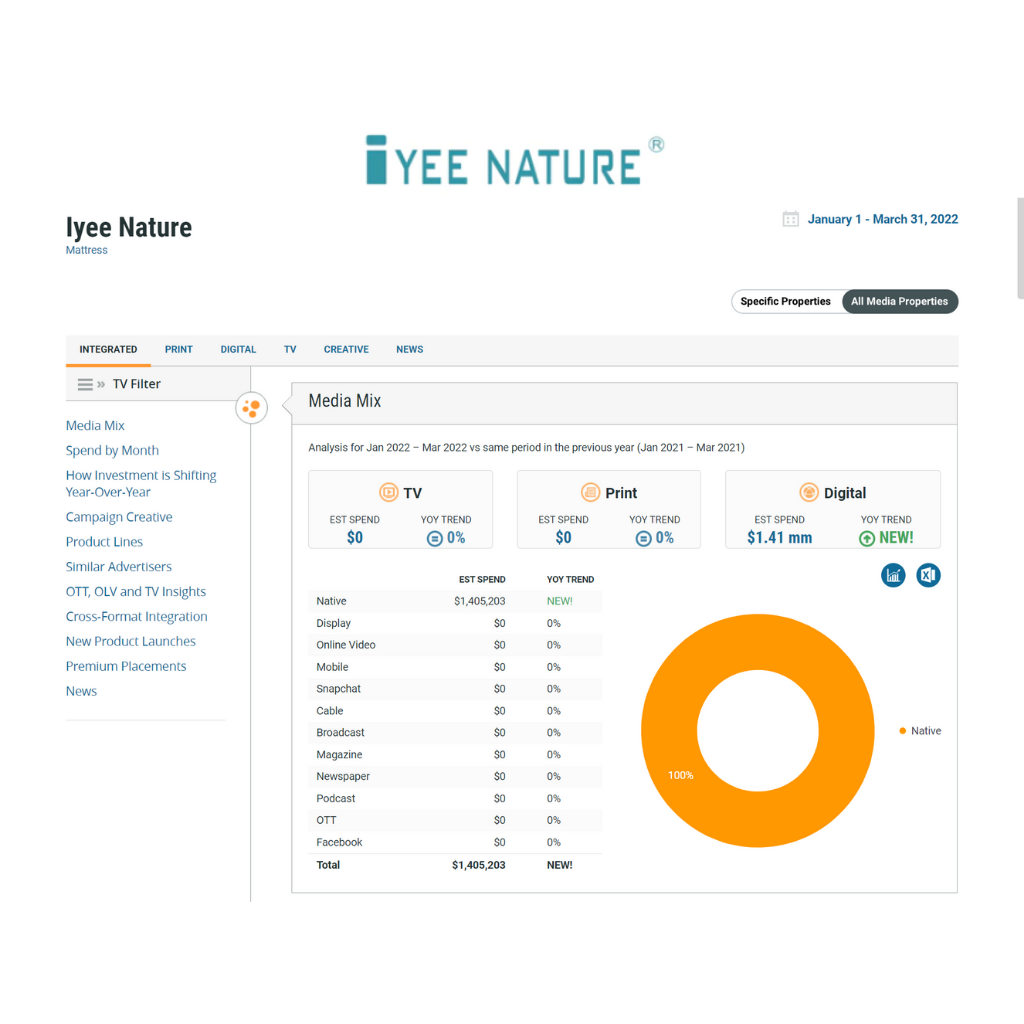 8. Georgia-Pacific is a household goods brand that ensures Americans are equipped with disposable plates/cups, paper towels and toilet paper. The company lands itself in the top ten spending on retail sites overall. In the first quarter of 2022, 58% of its advertising was for paper towel brands including Sparkle, 38% for toilet paper brands like Angel Soft and Quilted Northern, and the remaining spend went to Dixie and Vanity Fair (disposable plate/cup/napkin brands). Kroger leads in getting Georgia-Pacific's retail site ad spend in Q1 2022 receiving over 54%. Walmart followed at 45%, and the remaining 1% went to Sam's Club and Target.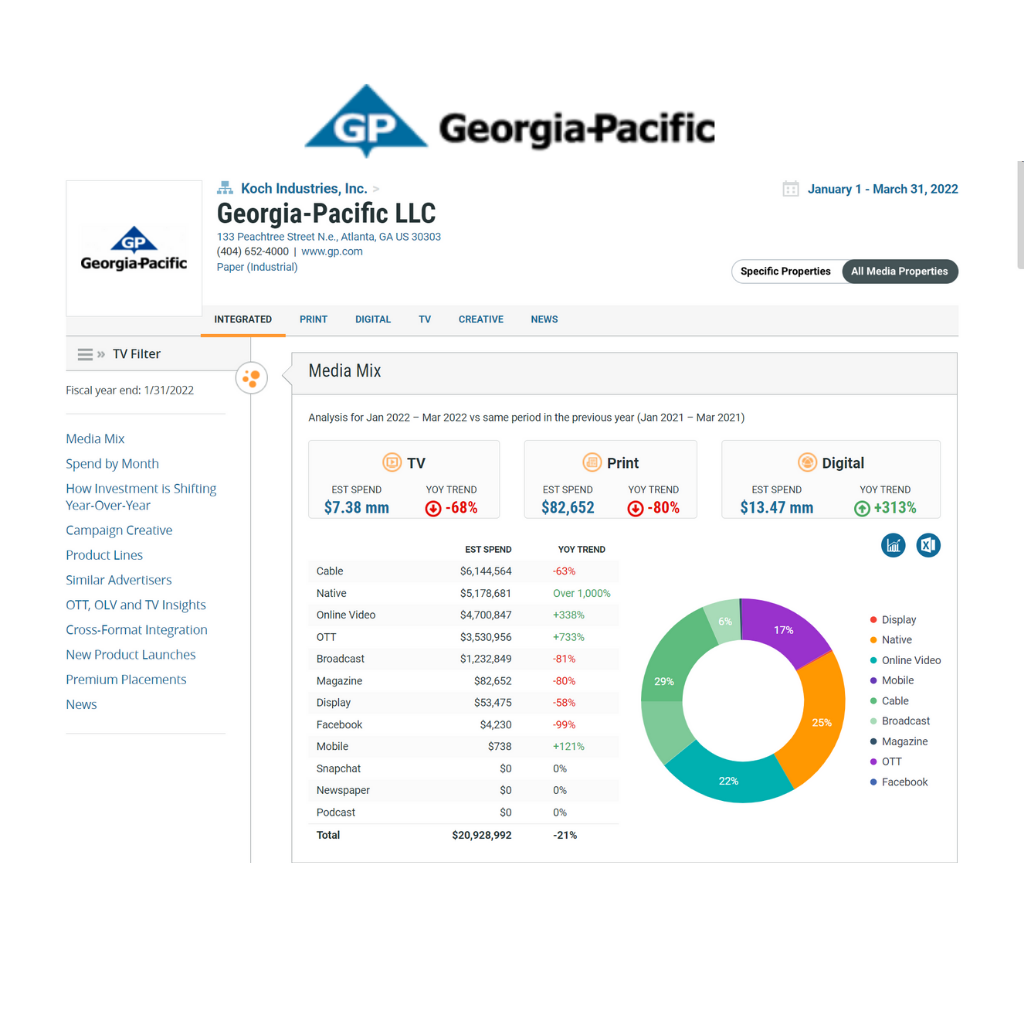 9. Newell Brands offers consumers "planet friendly brands" such as Expo, Paper Mate, Raid, Rubbermaid, and Sharpie. During Q1 2022, Office Depot received 55% of the ad spend, Target 28%, and Walmart 14%. Amazon and Sam's Club each received 1% of the retail ad spend. In the 2021 months, Rubbermaid was a top brand advertised at 20% of the retail site investment. That dropped to 9% of the Q1 2022 spend, with Sharpie Pen taking the lead at 15% of the quarter's spend. Expo Dry Erase Markers was 14% of the investment.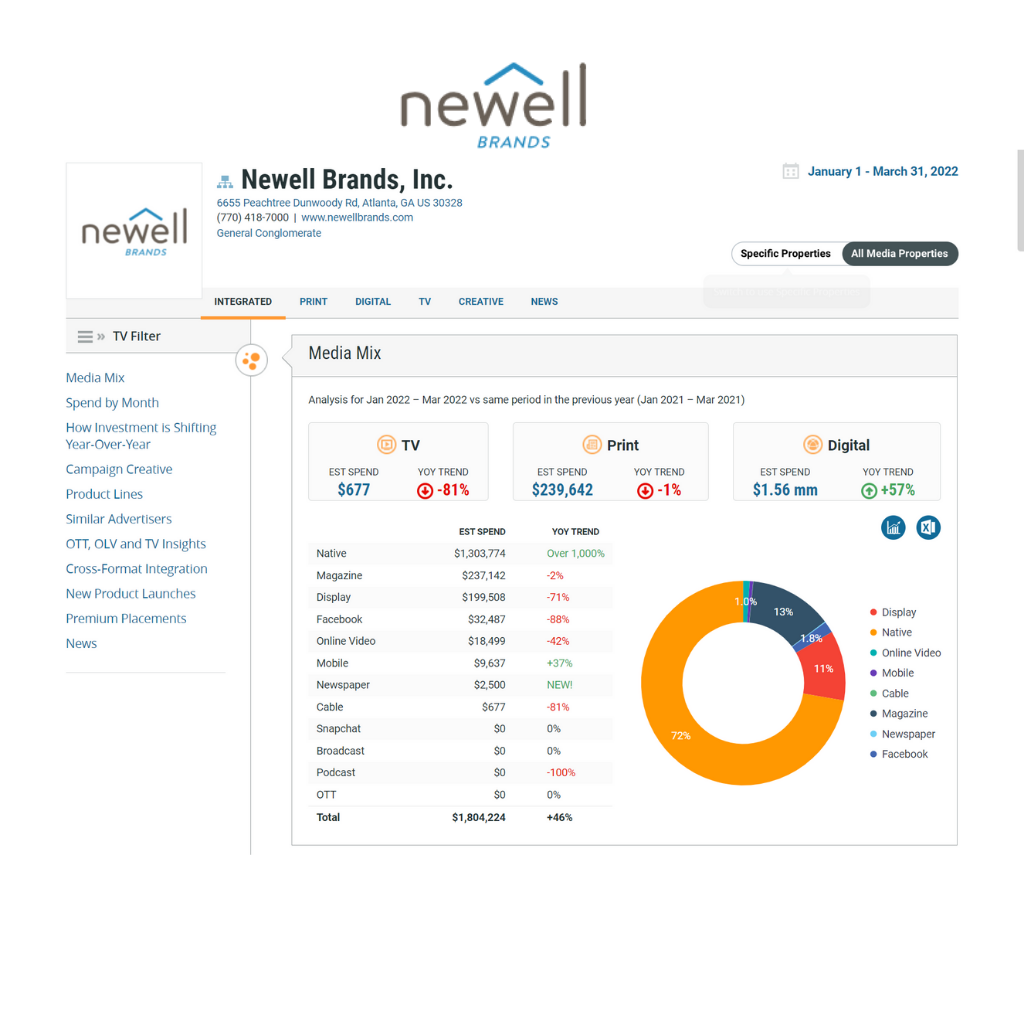 10. SC Johnson, the global household products manufacturer started in the late 1800's, is now responsible for household names like Drano, Method, Mrs. Meyer's, Raid, Windex and Ziploc – among many others. Interestingly, its Q1 2022 strategy doesn't focus on Amazon, as so many similar advertisers do. Instead, SC Johnson invests with Walmart (35%), Walgreens (27%), Kroger (13%), and then Amazon (12%). The remaining 13% is split between Target (9%), Sam's Club (3%), and Dollar General (1%).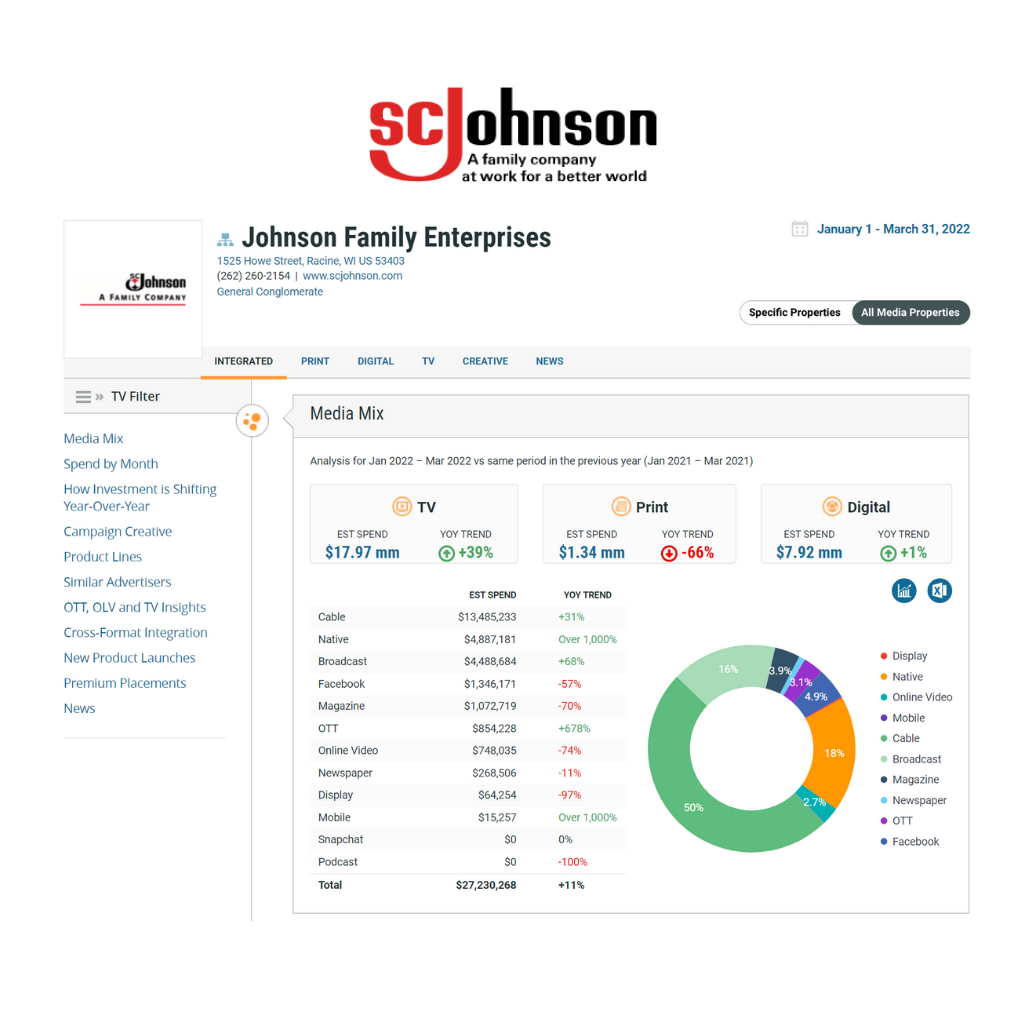 To learn more about the data behind this article and what MediaRadar has to offer, visit https://mediaradar.com/.