The number of Web3 apps available for download is growing almost 5x faster in 2022 than in 2021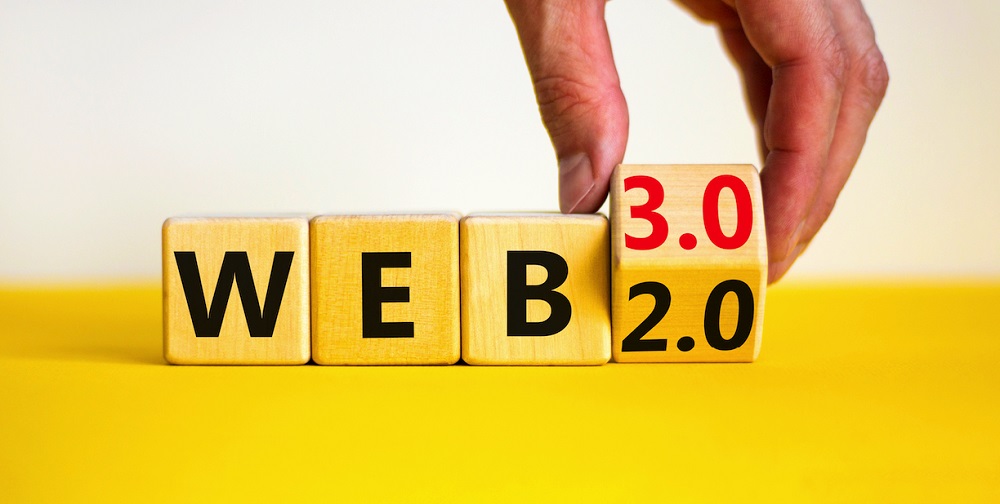 The number of apps describing themselves and/or marketing themselves as "web3" is growing. Apptopia data indicates this trend started in 2020 and ramped up in 2022. The number of Web3 apps available for download is growing almost 5x faster in 2022 than in 2021. Year-to-date, apps available for downloads are up 88%.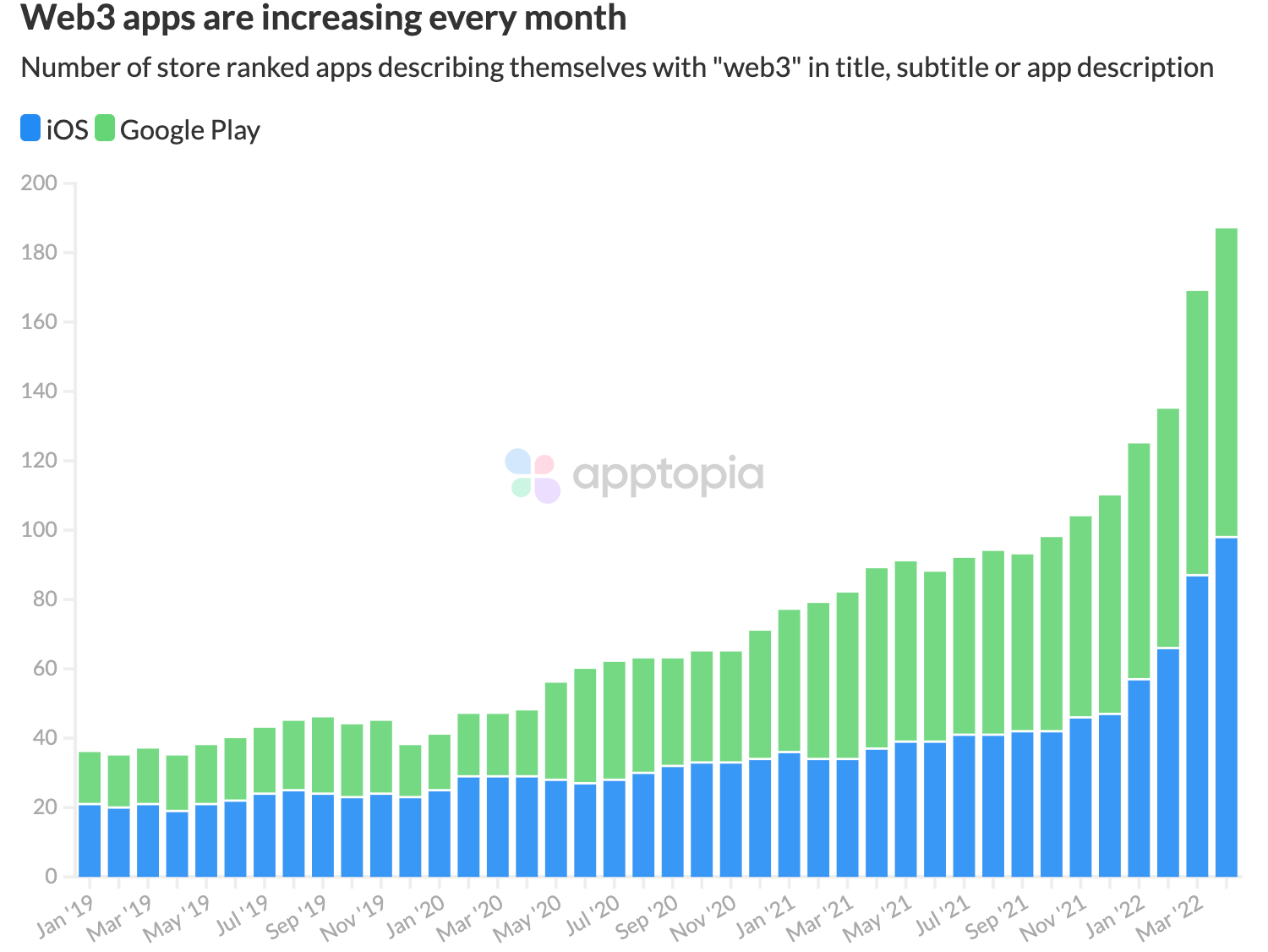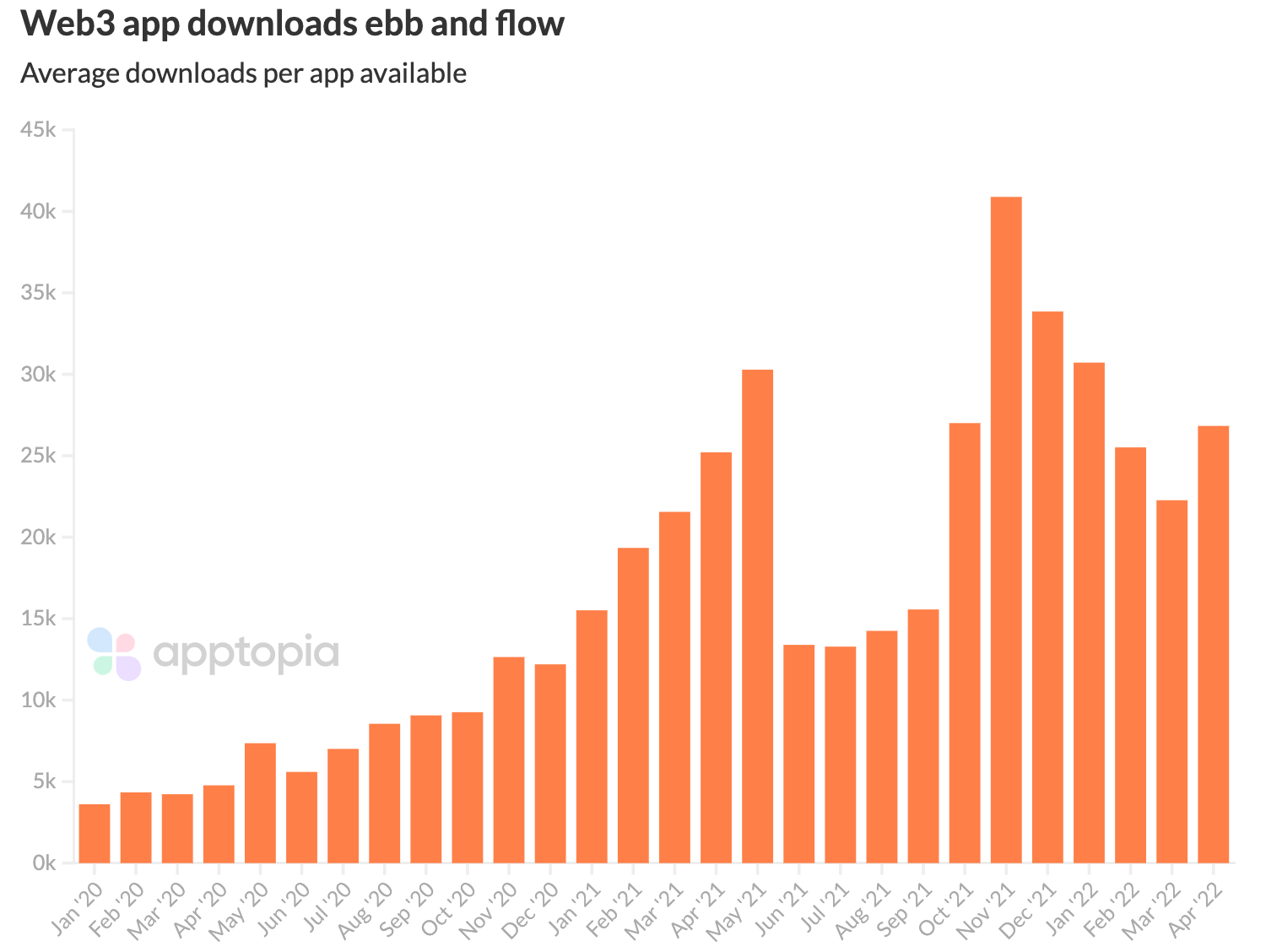 Google Trends data has picked up on this as well, with searches for web3 stabilizing at a higher level this calendar year. What is web3? It's what people are calling a soon to come/partially here evolution of the internet that is based on decentralized blockchains and open protocols.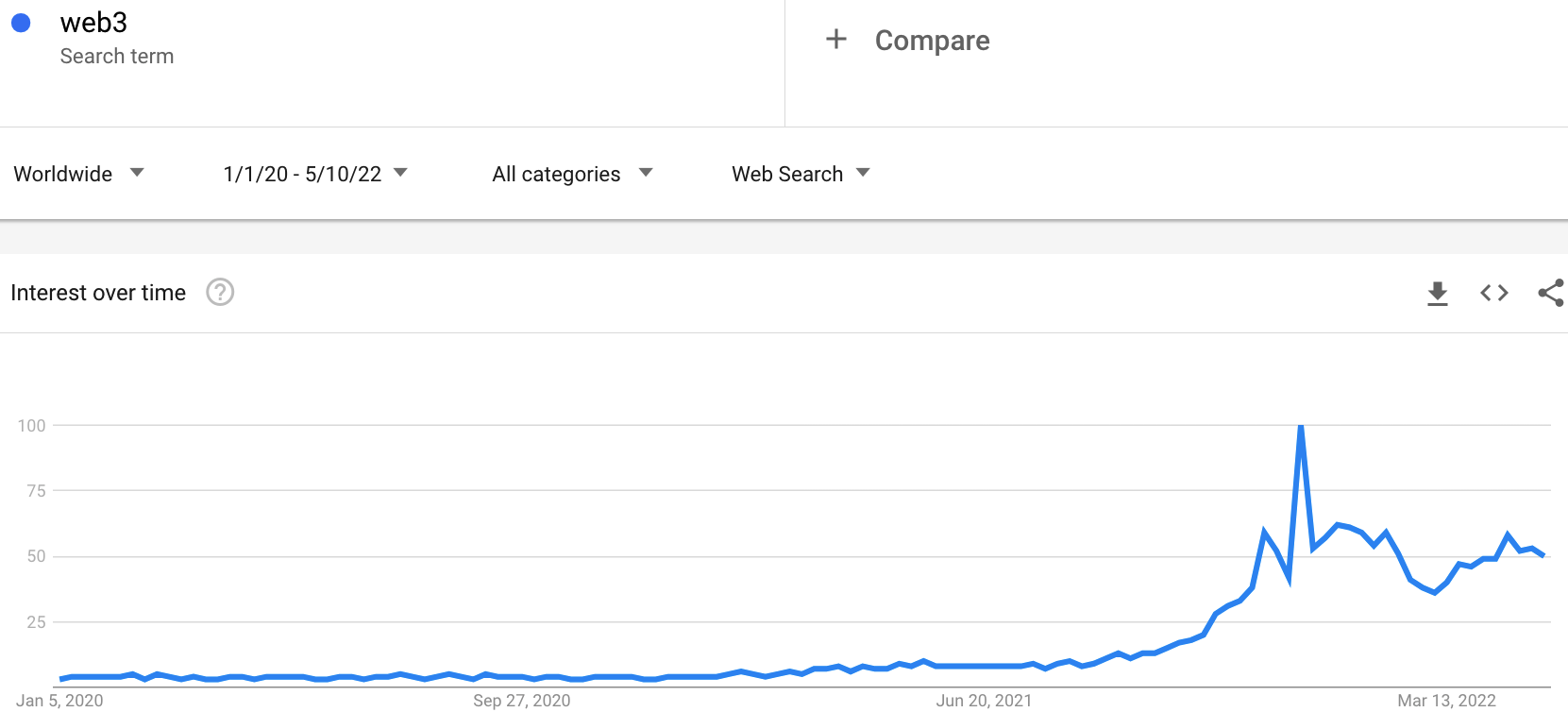 Take a peek at the image below. A good chunk of the apps describing themselves as web3 have to do with payments or storing value. Money plays a big role in web3 because the idea is that each individual owns their time, content, products, NFTs, etc. For example, Facebook today can monetize your data and in return, you use the platform for free. Web3 proponents would argue it is not actually free, you are providing Facebook with your data and so you should actually be compensated for that.

Even though the number of apps marketing themselves as web3 is going up, performance of crypto and NFT marketplace apps - massive components of web3 - is trending downward. For example, NFT marketplace apps OpenSea and Veve are down 90%+ off their highs. As a grouping, the top 50 crypto apps have seen downloads fall 64% since November.
There are web3 apps growing at a rapid rate. Twig is one of these apps. Its App Store description says the app is "powering the Web 3.0 green payment infrastructure." The company offers people cash instantly for the goods they're willing to sell. Twig delivers users a Visa branded debit card which it sends users' funds to when it agrees to purchase their clothing and electronics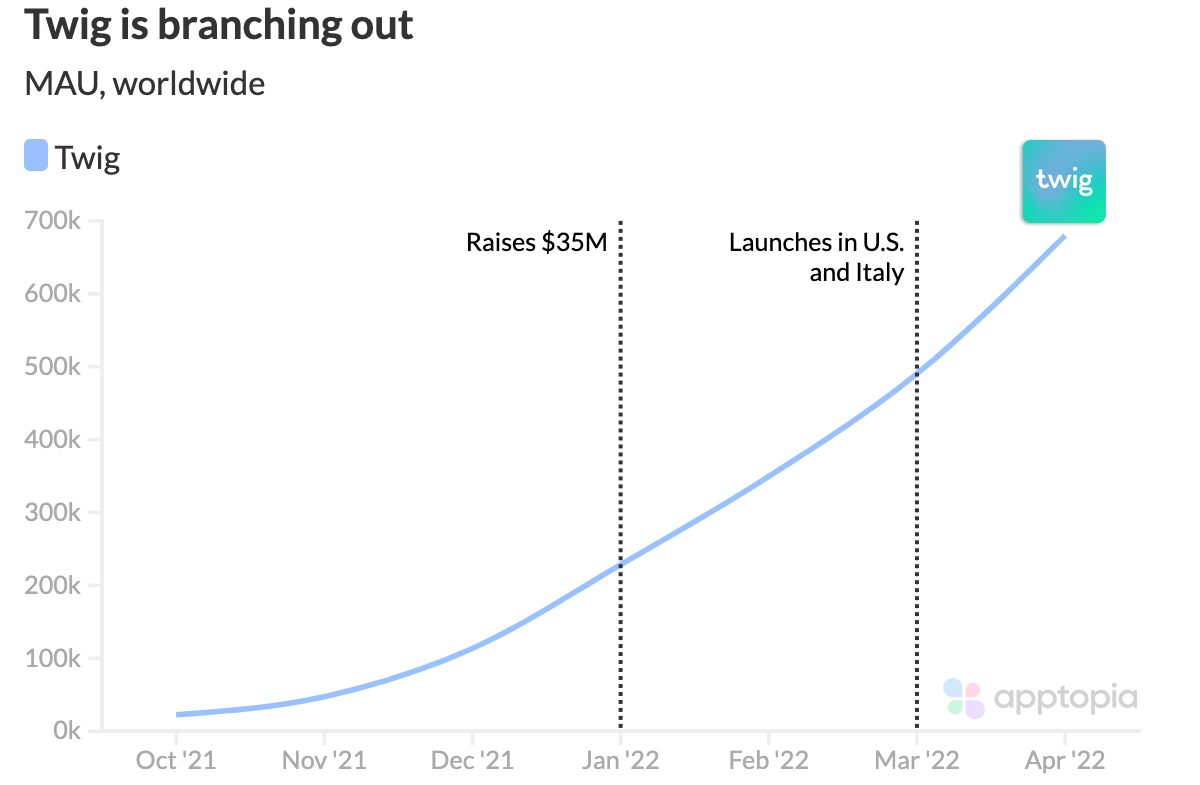 STEPN, a health & fitness apps, just launched in February 2022 and has had a strong start. It describes itself as "a Web3 running app with fun game and social elements." Users can collect NFTs by running outdoors.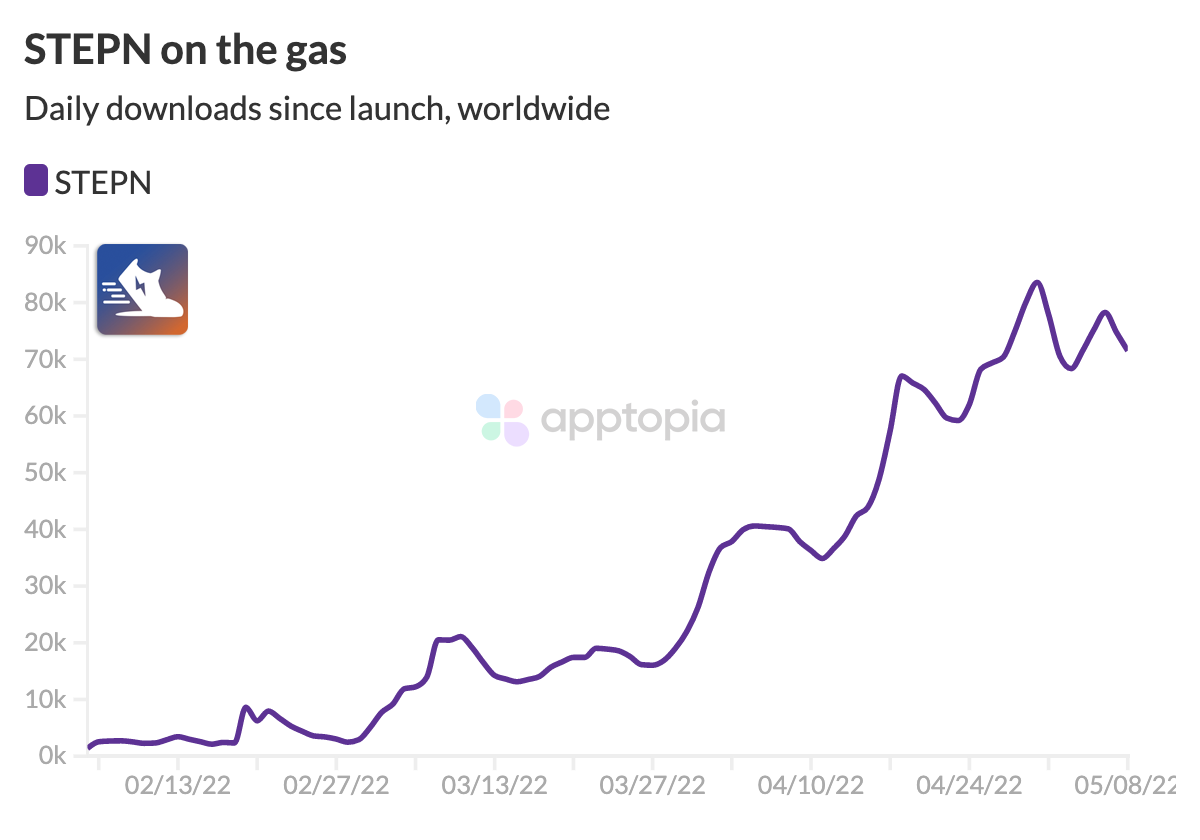 To learn more about the data behind this article and what Apptopia has to offer, please reach out to Connor Emmel at cemmel@apptopia.com.