CoreLogic: Annual US Rent Price Growth Slows for Third Consecutive Month in July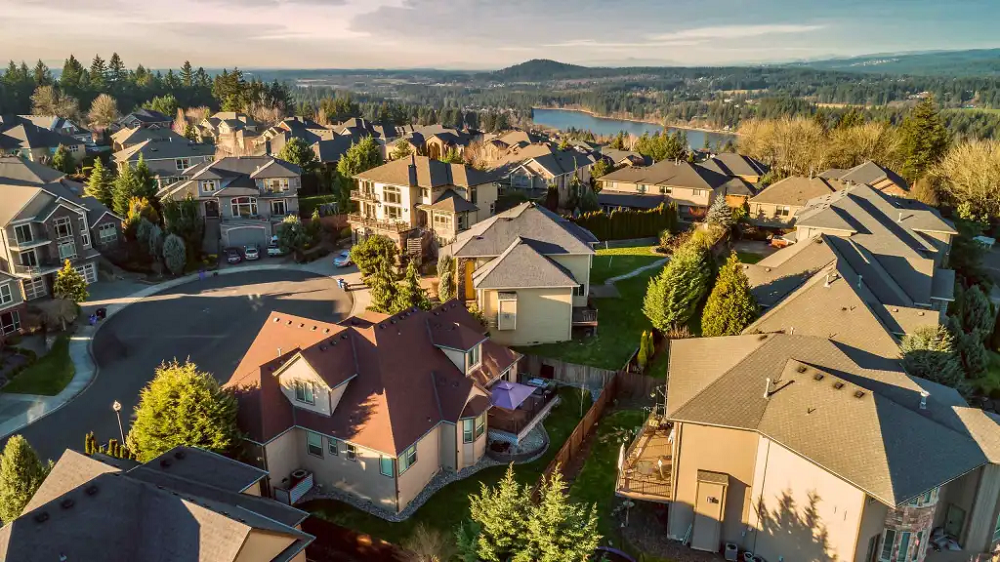 Although U.S. single-family rent growth was up by 12.6% in July year over year, the gains continued to slow from the historic high recorded in April. CoreLogic observes similar price growth relaxation in most major metro areas tracked in the SFRI, including popular Sun Belt cities that have seen rental costs skyrocket. Miami's 30.6% annual price gain again topped the country in July but is down from the 40.8% year-over-year growth recorded in March 2022. Phoenix, which posted a 12.2% annual gain in July, saw rental cost growth drop by 6 percentage points from March. Large rent price increases in major Sun Belt metros over the past year have eroded affordability, making these areas less attractive to people who may have been considering migrating and thereby tempering demand.
However, rent growth has risen slightly since the spring national peak in some large Northeastern metros. Philadelphia, New York and Washington showed accelerated rent growth since April, with steady demand in the latter region driven by government workers who are returning to offices.
"July marked the third month of slower annual gains in single-family rents," said Molly Boesel, principal economist at CoreLogic. "However, higher interest rates this year increased monthly mortgage payments for new loans, and potential homebuyers may choose to continue renting rather than buy, helping keep price increases in check."
To gain a detailed view of single-family rental prices, CoreLogic examines four tiers of rental prices. National single-family rent growth across the four tiers, and the year-over-year changes, were as follows:
Lower-priced (75% or less than the regional median): 13.9%, up from 6.3% in July 2021
Lower-middle priced (75% to 100% of the regional median): 13.6%, up from 7.5% in July 2021
Higher-middle priced (100% to 125% of the regional median): 13.4%, up from 8.4% inJuly 2021
Higher-priced (125% or more than the regional median): 11.4%, up from 10.1% in July 2021
Of the 20 metro areas shown in Table 1, Miami posted the highest year-over-year increase in single-family rents in July 2022 at 30.6%, marking more than a year that it has led the U.S. for price growth. Orlando, Florida recorded the second-highest gain at 22.2%, while San Diego and Atlanta tied for third at 14%. St. Louis posted the lowest annual rent price gain at 4.4%.
Differences in rent growth by property type emerged after COVID-19 took hold, as renters sought standalone properties in lower-density areas. This trend drove an uptick in rent growth for detached rentals in 2021, while the gains for attached rentals were more moderate. However, this trend has recently shifted, and attached rental property prices grew by 12.6% year over year in July, compared to the 11.9% increase for detached homes.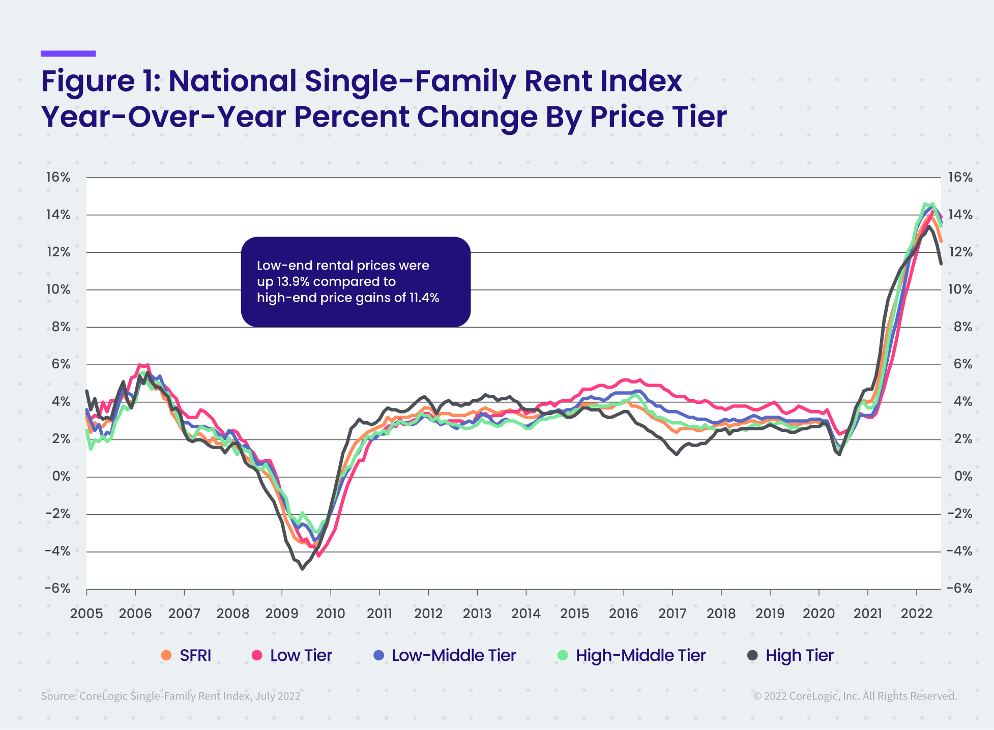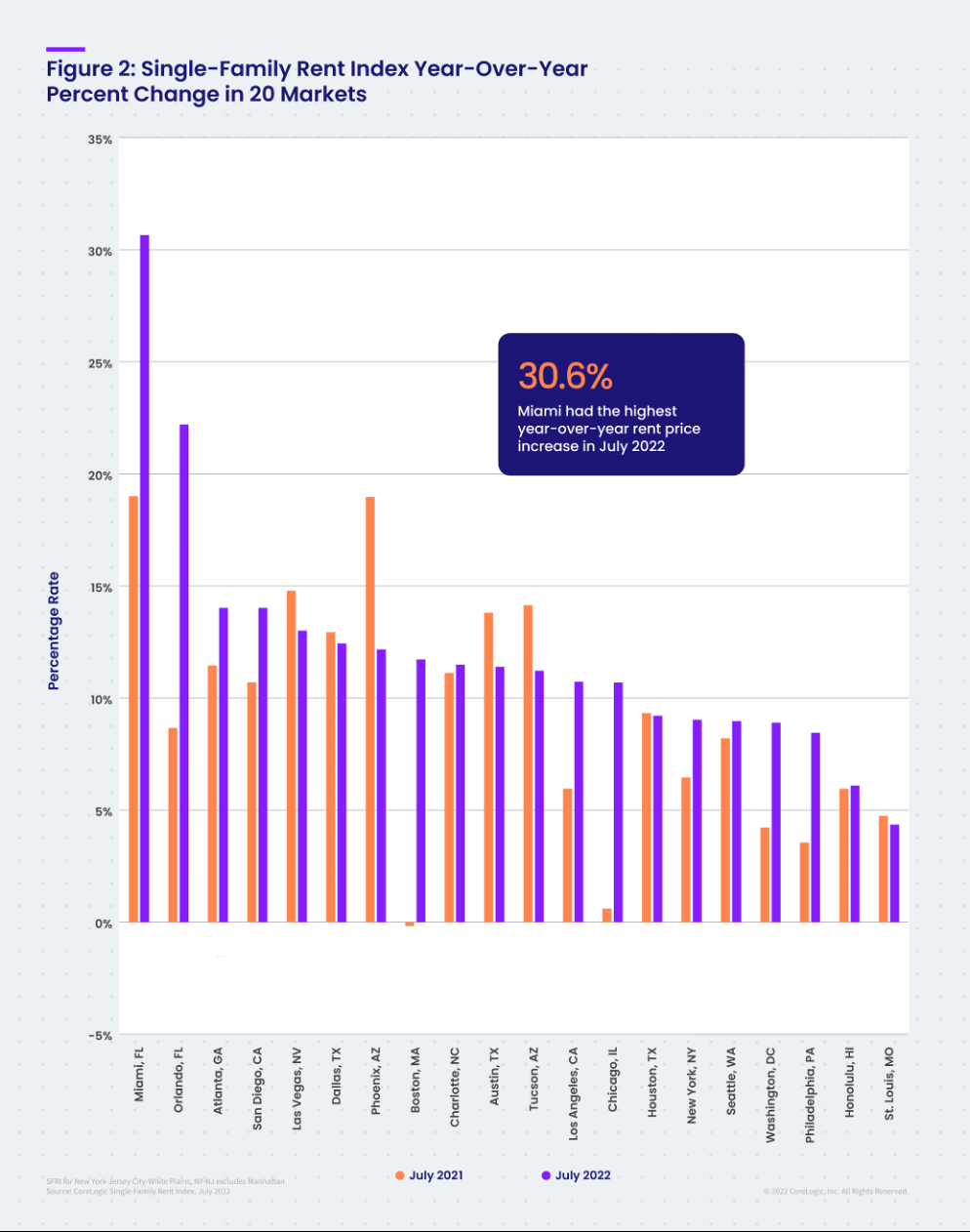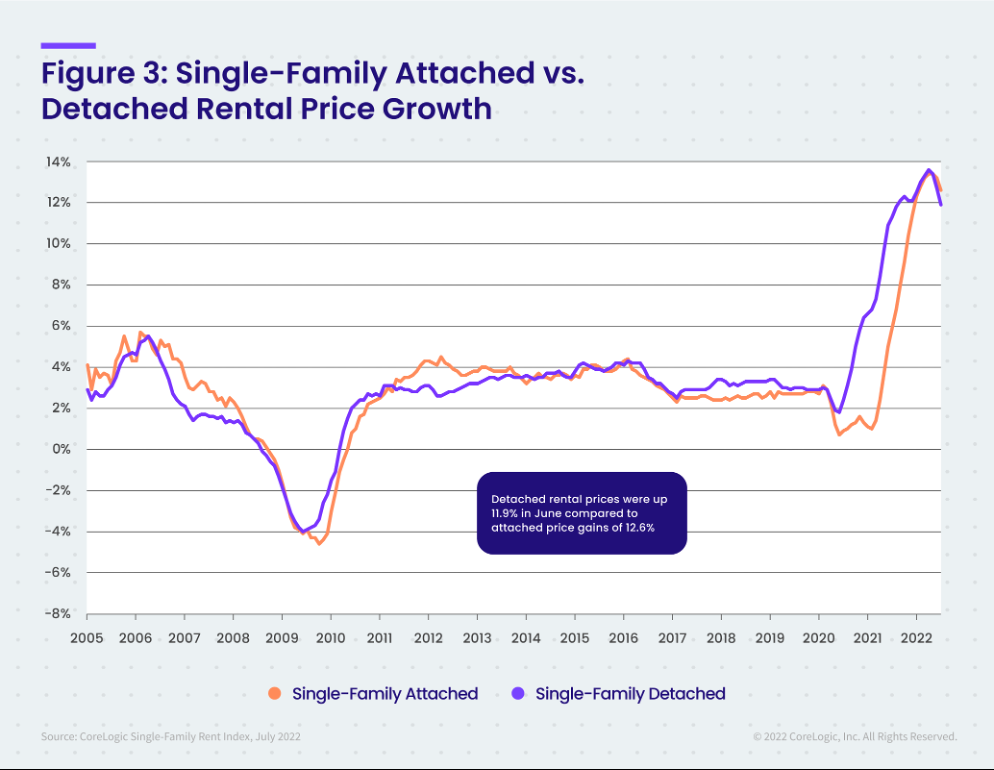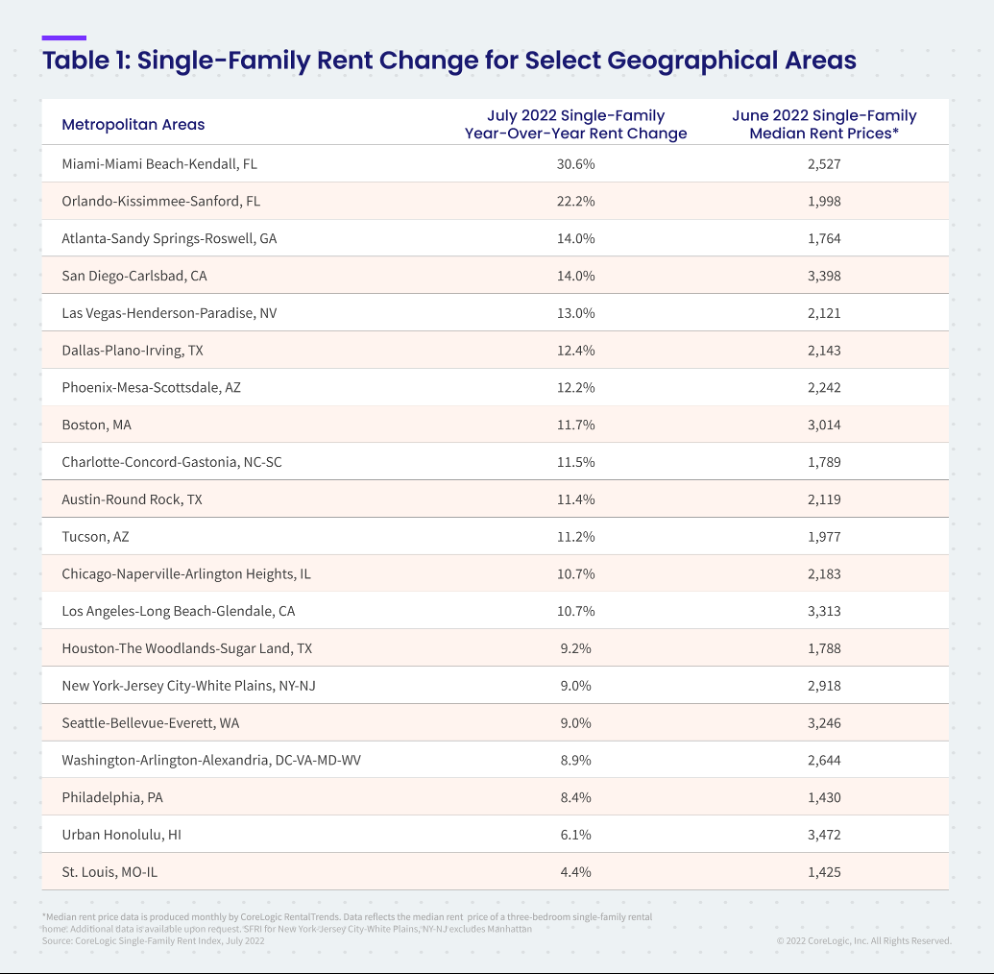 To learn more about the data behind this article and what CoreLogic has to offer, visit https://www.corelogic.com/.