December 2022 Earnest Analytics Spend Index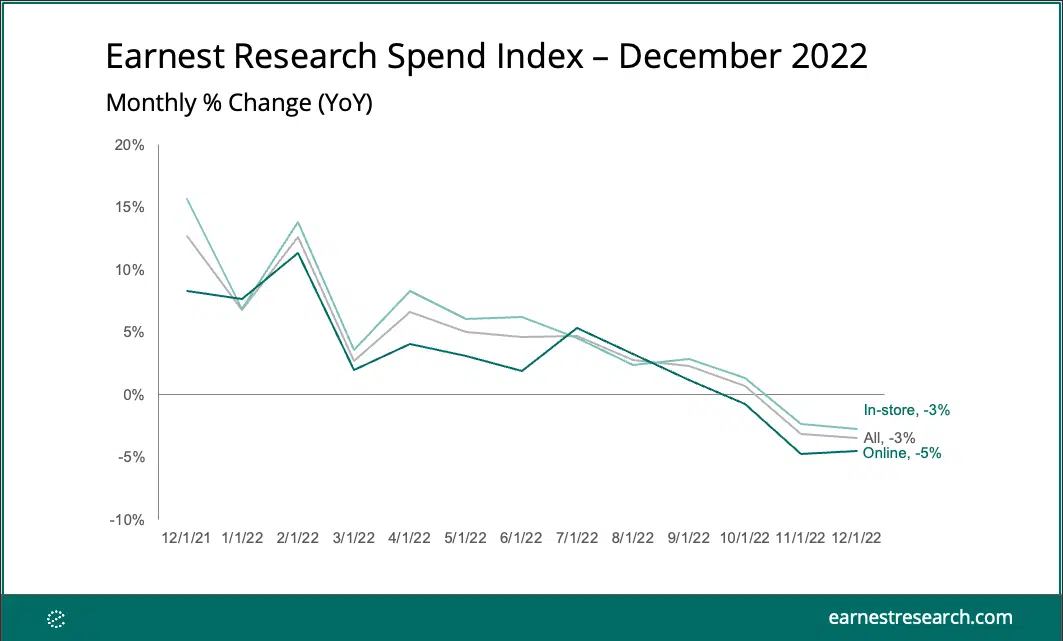 Earnest Analytics Spend Index powered by Orion transaction data decelerated in December, as a deceleration in In-store more than offset a slight Online acceleration. Gyms, Workout Classes, Garden & Outdoor, and Air Travel grew fastest in the month. Active & Athleisure, Off-Price Department Stores, Footwear, Sports Gear, and Casual Dining also stood out with the fastest acceleration since November. Gas Stations fell meaningfully below year ago levels, as fuel prices continued their fall. Home categories fell the most YoY during the holiday season, with Home Improvement, Home Furnishings, Household goods, and Home Fitness all down low to mid double digits. Warehouse Clubs outperformed other General Merchandise categories like Big Box and Online Marketplaces.
To learn more about the data behind this article and what Earnest Research has to offer, visit https://www.earnestresearch.com/.