Navigating a New Normal in Business Travel & Commutes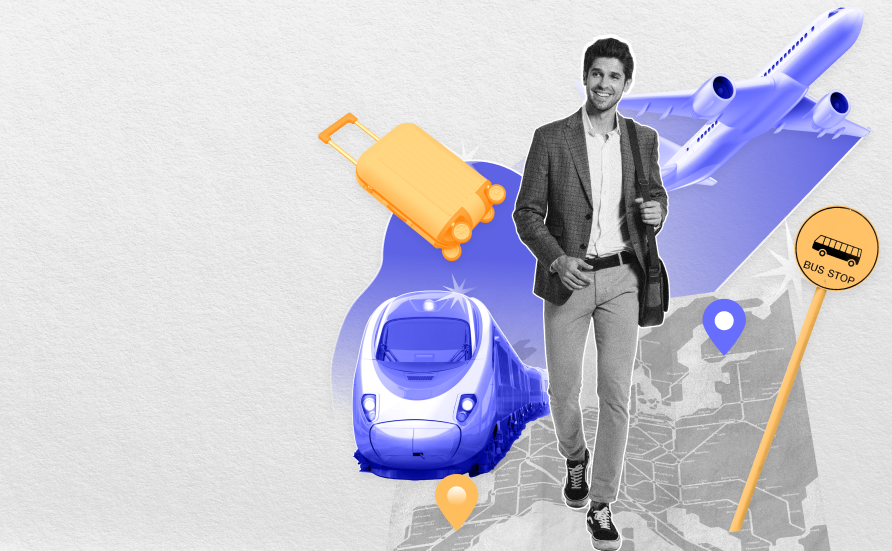 Our latest white paper examines the ways in which business and travel have changed over the past few years. As the pandemic took hold and work-from-home mandates became widespread, business travel came to a halt and office blocks emptied out. After many stops and starts, COVID-19 surges, and inflationary pressures, how has traveler behavior shifted?
This white paper digs into the foot traffic data to understand how business travel has changed following the events of the past few years. Read on for a taste of our findings.
Commuting in the Post-COVID Era
Office buildings have been one of the slowest sectors to recover their pre-pandemic foot traffic, with many workers reluctant to give up the freedom and flexibility that goes along with working from home . And the shift from in-office work to hybrid and remote work is having a significant impact on workplace-adjacent businesses and services – especially public transportation.
To better understand just how much office commuting patterns have changed, we looked at traffic data from inter- and intra-city public transportation hubs in Chicago, IL, Boston, MA, New York City, NY, Dallas, TX, and Washington, D.C. In all five cities, the share of travelers arriving at the analyzed station directly from work has decreased since 2019. Pre-pandemic, 24.7% of people arriving at the Ogilvie Transportation Center in Chicago, IL – one of the busiest commuter rail transportation hubs in North America – came directly from their respective workplaces. In 2022, that number was 15.3% – a 38% decrease.
Similar patterns repeated themselves in Boston, MA (from 23.1% in 2019 to 11.0% in 2022), New York City, NY ( 22.5% to 13.0%), Dallas, TX (16.7% to 5.6%), and Washington, D.C. (16.3% to 8.6%), highlighting the decrease in workers at offices and their nearby transportation hubs.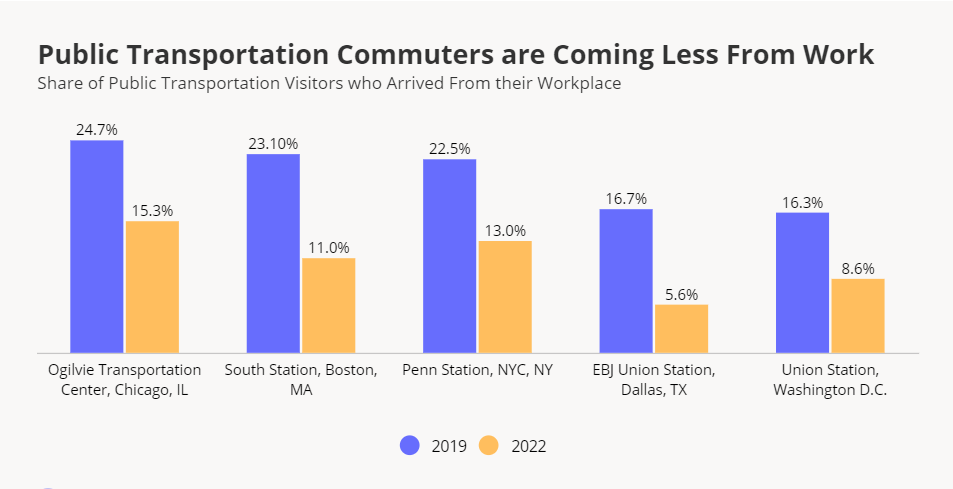 Transportation Transformation
The decrease in commuter travel is not the only change the pandemic has had on public transportation. Zooming into the captured market of major transportation hubs across the country shows that 2022 travelers to major commuter hubs came from areas with a lower median household income (HHI) than 2019 travelers. (The captured market analyzes the demographics of transportation hubs' trade areas weighted according to the visit share of the various census blocks making up the trade areas).
This change in the median HHI of public transportation consumers may be due to the nature of different workplaces and their amenability to remote work. Many higher-paying, white-collar jobs are more easily done from home, while many service oriented jobs that require an in-person presence – such as shift work in retail, food service, and hospitality – tend to be lower paying. The increase in private car usage might also be contributing to the decrease in the average HHIs of visitors to public transportation hubs: Higher-income workers may have easier car access and less concerns about filling up the tank for their journey to work.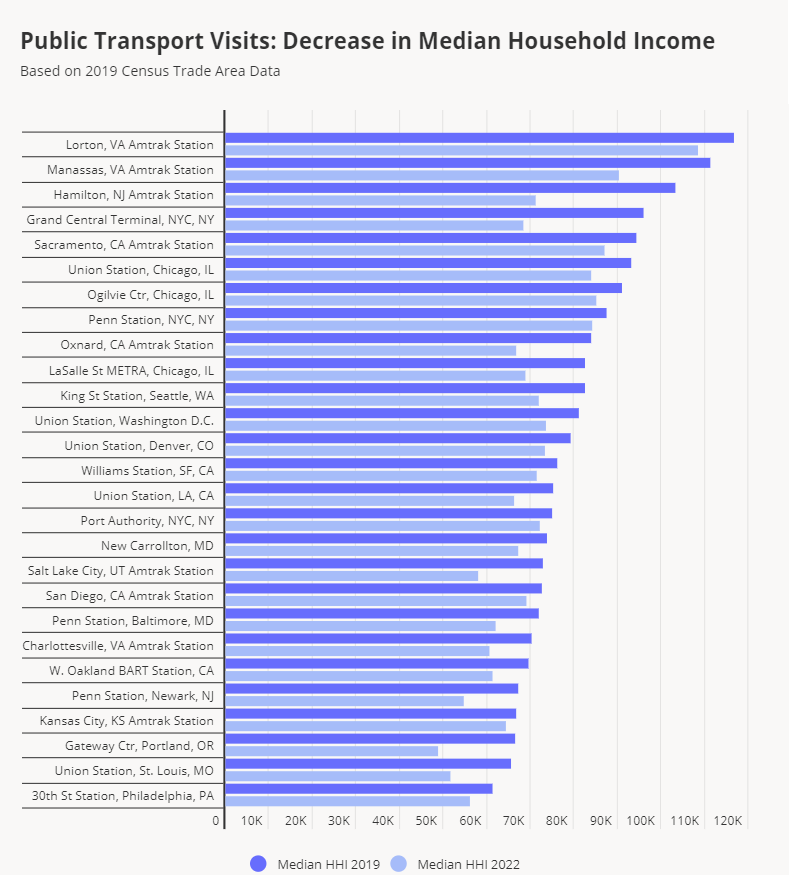 The changes in office and public transportation visit patterns over the past few years reveal the new normal in commuting and urban travel, with a marked decrease in foot traffic to office buildings and commuter hubs.
To learn more about the data behind this article and what Placer has to offer, visit https://www.placer.ai/.