"GRAB"bing a Slice of Vietnam's Pizza Delivery Scene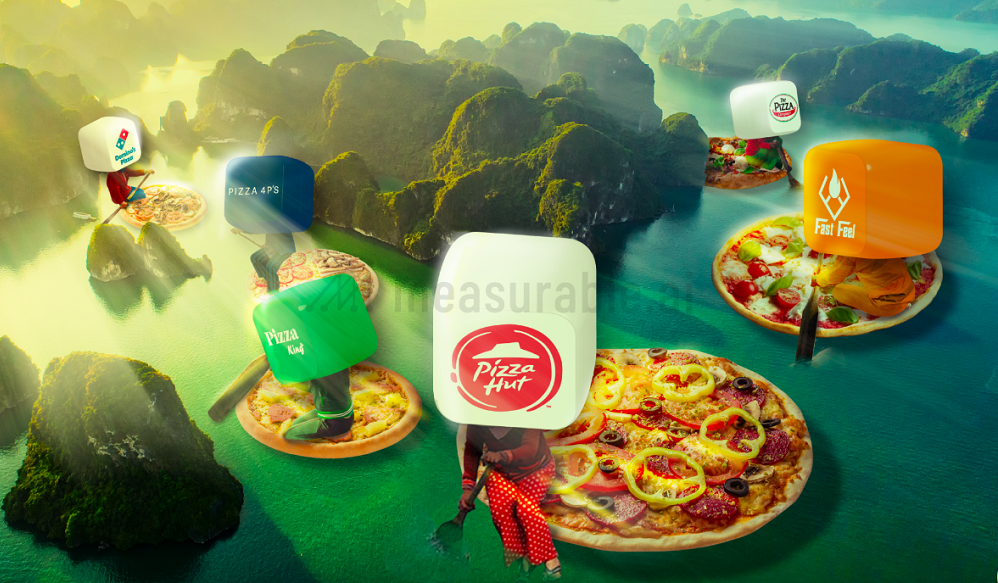 Pizza has always been one of the most popular fast food delivery options. After all, who has the willpower to refuse an alluring slice of pizza?
Measurable AI is the largest e-receipt data provider for the emerging markets specializing in the digital economy. In light of Pi day yesterday (14th March), we take a look at our own "pie" data – i.e. pizza. In particular, we delve into the Vietnamese pizza delivery market as discerned from our 2H22 Grab dataset to see what insights can be unearthed. Some food for thought indeed.
At first glance, for 2H22, our granular GrabFood dataset reveals that the most popular franchise pizza joints in Vietnam by number of total orders in pecking order are Pizza Hut, Pizza Fast Feel, Pizza King, Pizza 4Ps, The Pizza Company, then Domino's Pizza.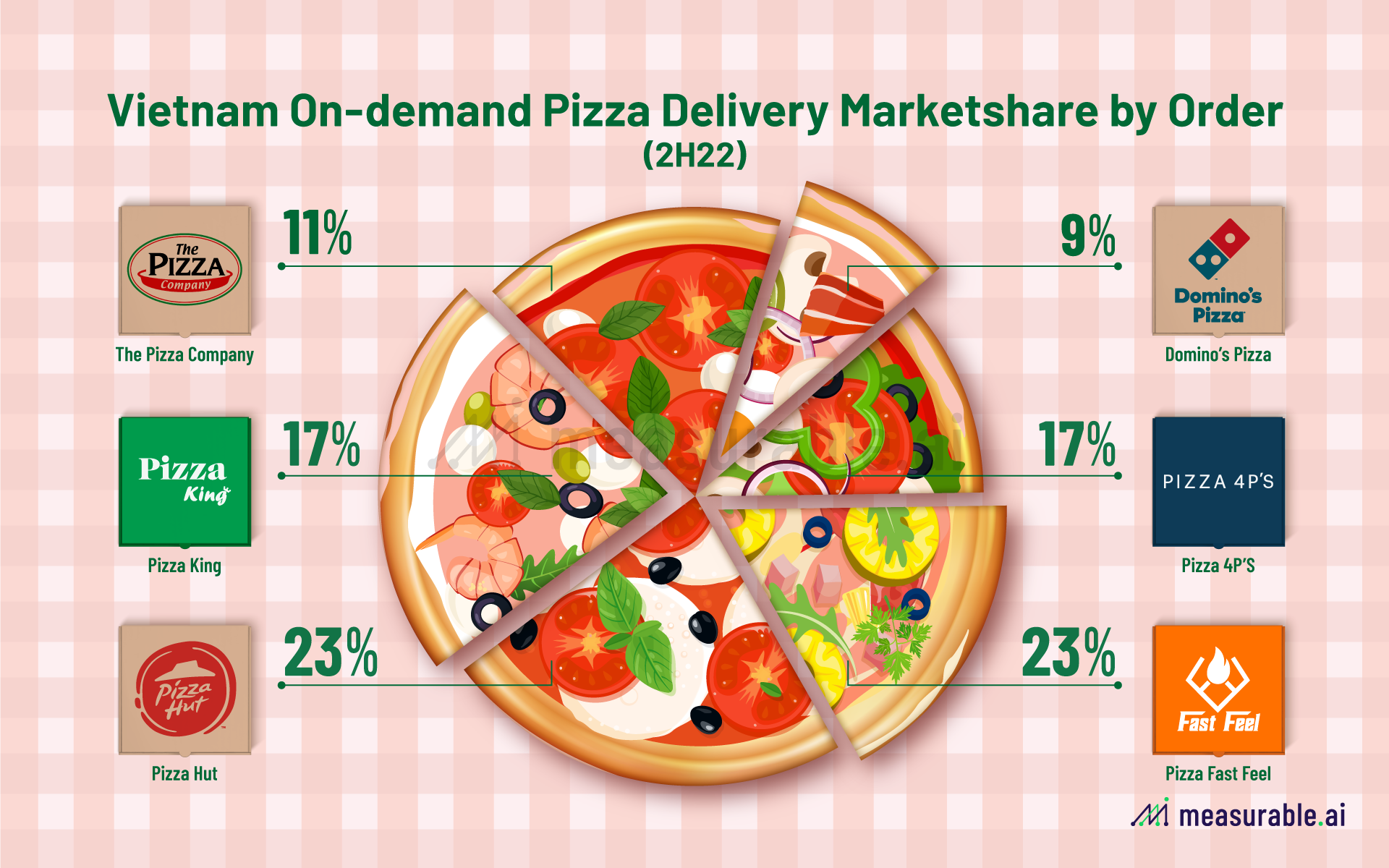 How Much On Average is Spent Per Pizza Order?
So how much is the average pizza delivery order in Vietnam? As discerned from our GrabFood delivery dataset, we can deduce that the average price of a pizza delivery order is roughly 261448 VND (US$11).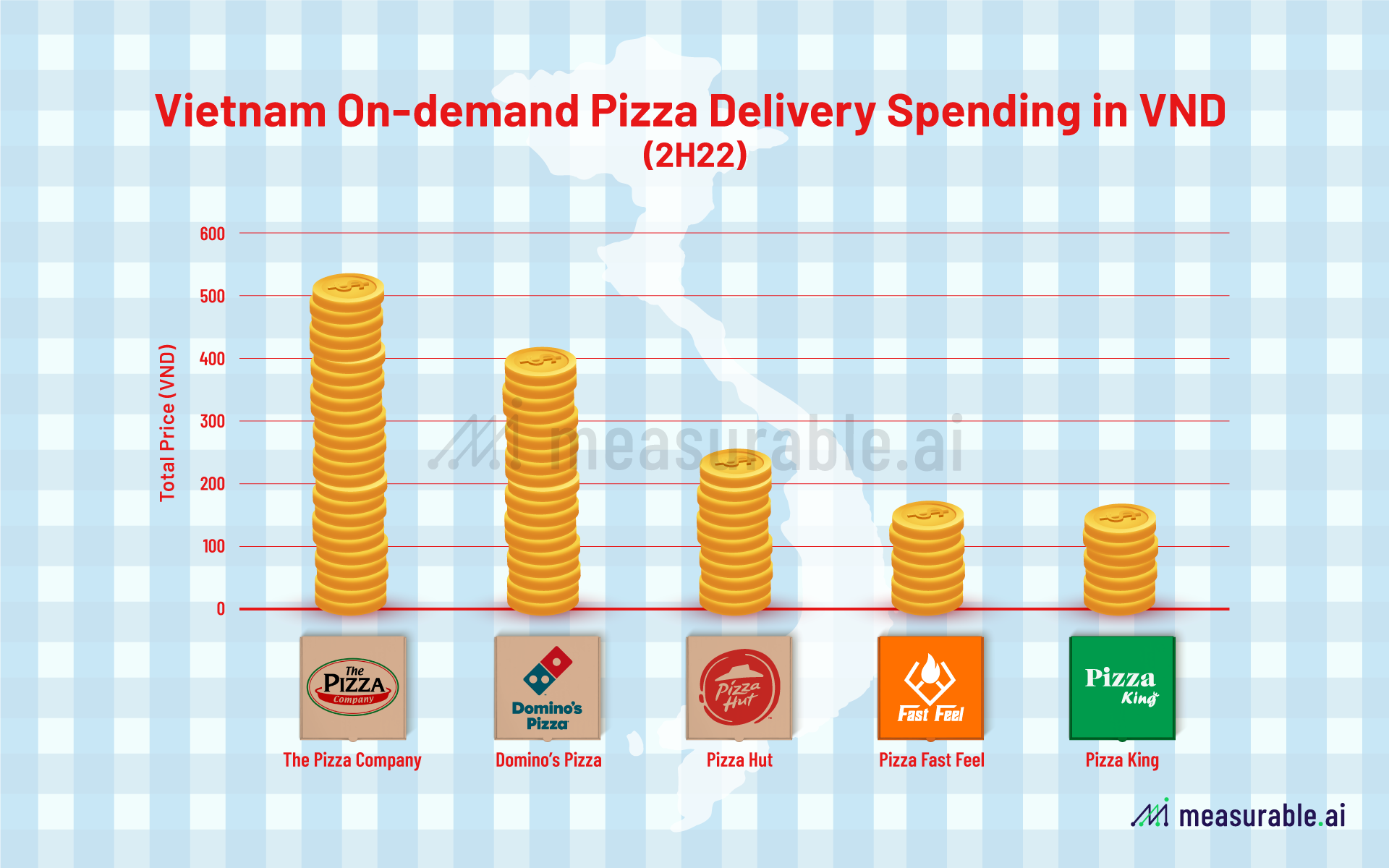 _Measurable AI: Vietnam Online Delivery Pizza Spending in VND (2H22) *_Estimated Pizza delivery price in this chart are captured in Measurable AI's unique consumer panel, based on the dollar amount of each order before promotions and discounts. Only orders on Grab Food are included in this chart. Data range July 2022 to December.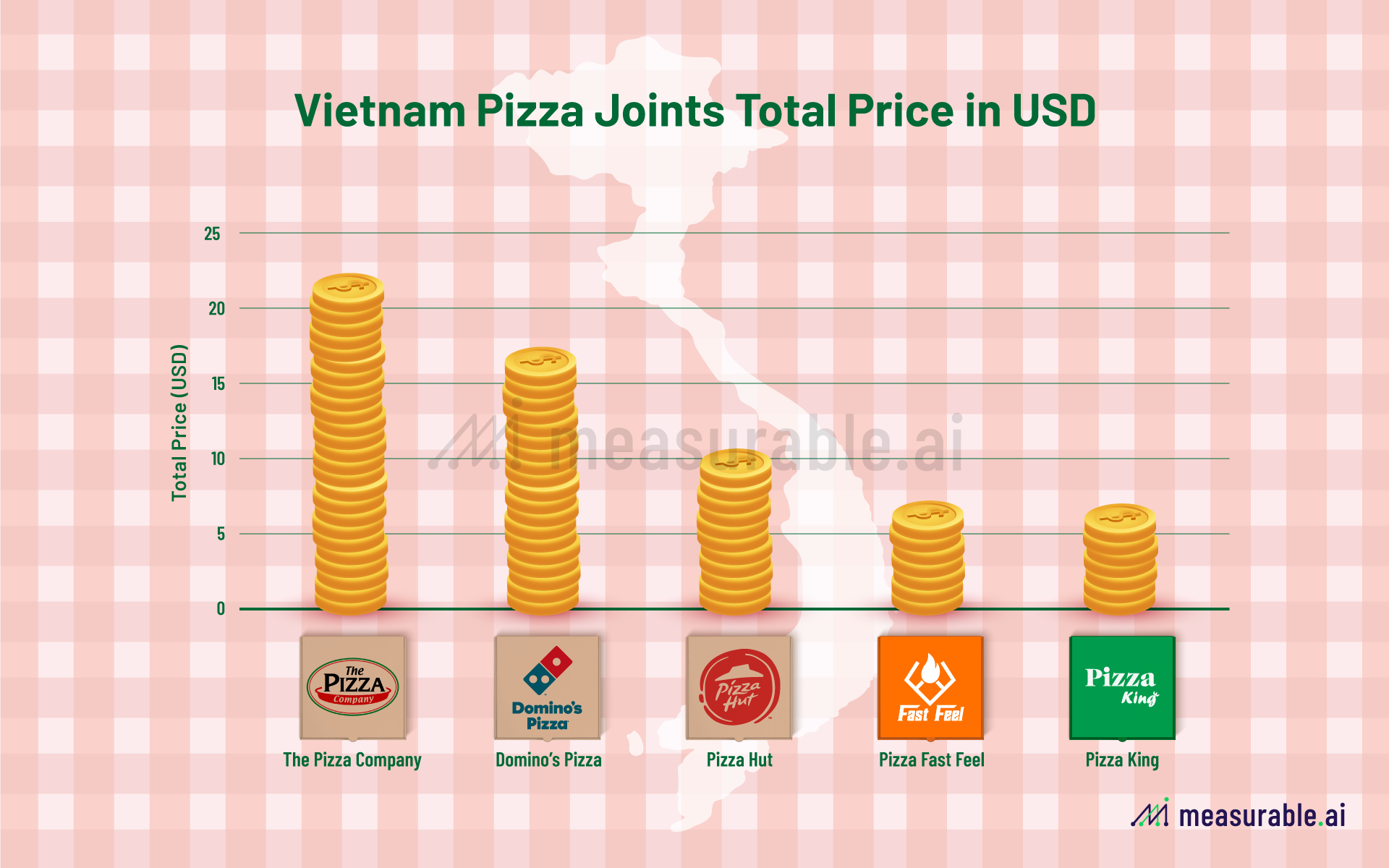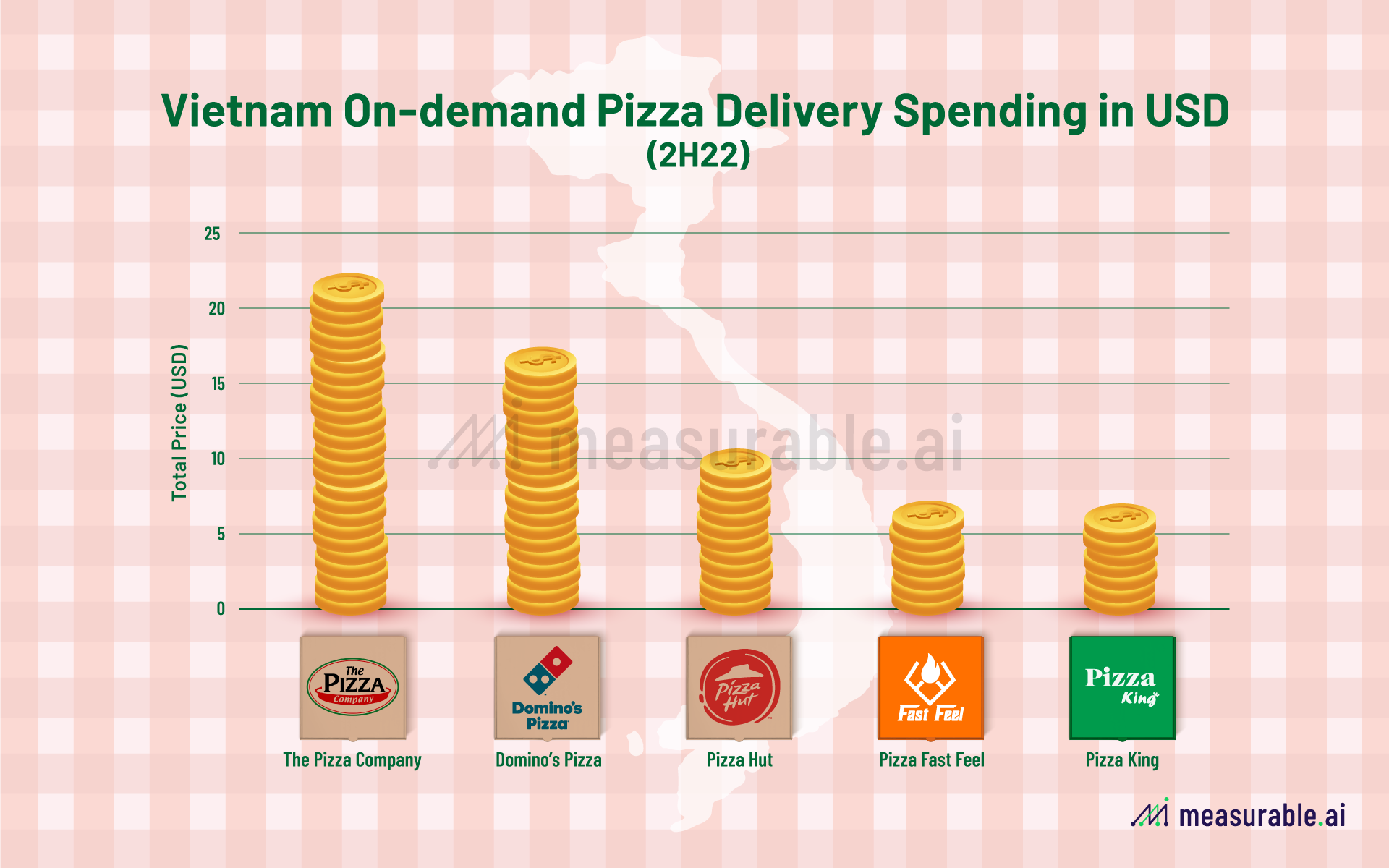 Amongst the five pizza joints, it seems that The Pizza Company averages out to be the most expensive pizza delivery per order when compared to the rest at 527250 VND (US$22.4) per order. Pizza King seems to be the cheapest per order, averaging 165000 VND (US$7) per order with Pizza Hut somewhere in between at roughly 24500 VND (US$10.4) per order.
The Most Popular Payment Methods
How about the most popular payment methods when opting for pizza delivery orders? Our Grab Vietnam dataset for 2H22 reveals that ATM* is the most popular payment method in Vietnam, followed shortly by cash, then Visa.
*Note that Vietnamese ATM Cards (NAPAS) is a payment method that allows customers to perform payments via domestic cards branded by NAPAS.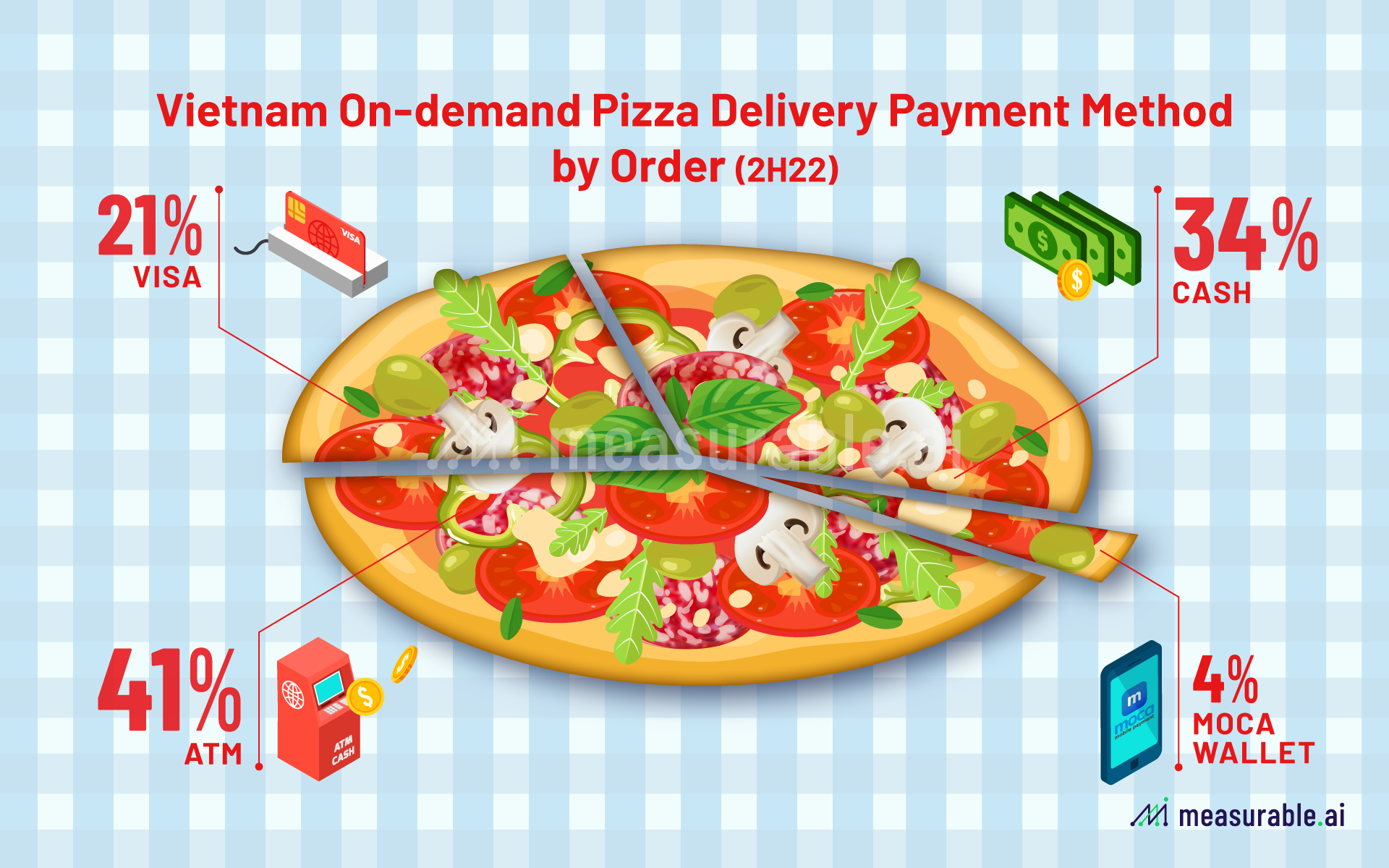 Interestingly enough, while ATM is the most popular payment method, the highest spend per payment method is by Visa with 218607 VND (US$9.30) being the average payment on Visa. For ATM, this figure is 216482 VND (US$8.95).