The global spread and collapse of social distancing
Global social distancing among countries, which had mostly been moving in lockstep, has now diverged materially. Despite large daily COVID-19 case count increases, places like Australia, the United States, Brazil and most of Eastern Europe and Southern Africa have seen large increases in retail and recreation traffic.
Internet search giant Google has released anonymized movement trends over time based on the location of people's mobile devices. Blue regions below indicate larger reductions in foot traffic to retail and recreation locations while red regions signify a higher level of traffic to these types of locations.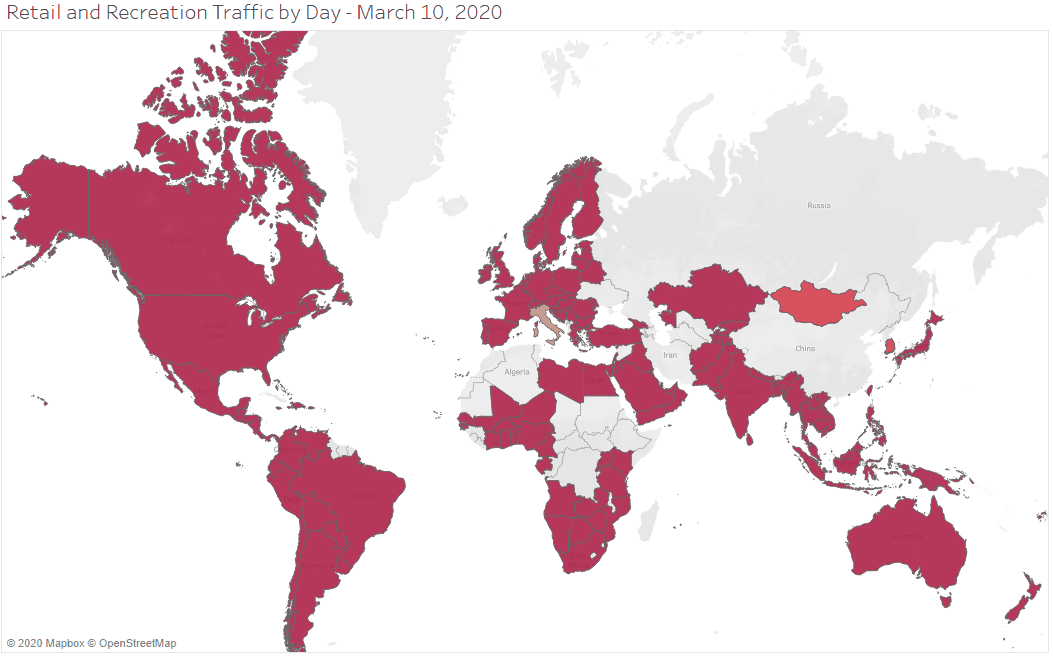 Despite most regions still officially recommending citizens stay at home to avoid disease transmission, the data from Google makes it clear that people are experiencing quarantine fatigue and that these orders are becoming less impactful.
Of the hardest hit countries, the United States has shrugged off stay at home orders the most, with recreation traffic recovering to -29% from pre-COVID levels. France, Italy, Germany and the United Kingdom are showing traffic at -69%, -60%, -33% and -67%. Even a country like Brazil, which has resisted widespread mandatory lockdowns, is seeing recreation traffic down to -48%.
While the global new COVID-19 daily case count curve has flattened, there has been little reduction. This global soft opening should bring with it an acceleration in case counts and economic despair.