What do Americans want during a pandemic? Burgers!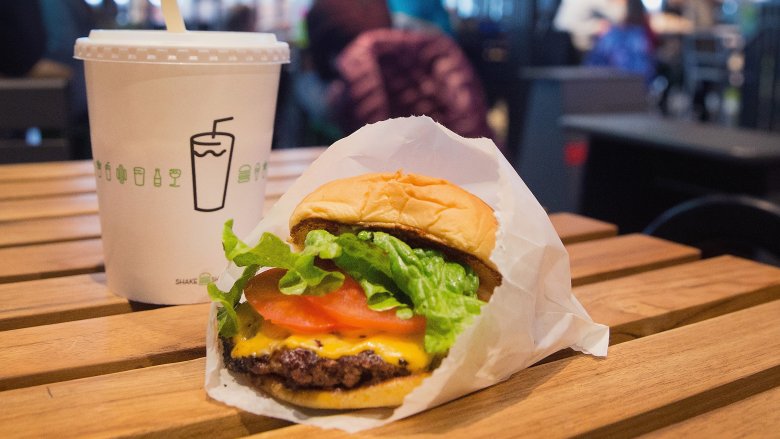 Americans have surprised the world with much of their behavior during the worst pandemic in the last hundred years. In the initial stages of the COVID outbreak things seemed to make more sense. At first it was masks and cleaning supplies that were in short supply. After that it was toilet paper, web cams and in-home workout equipment. Now the object of America's desire is burgers.
While most restaurants have been forced to shut down over the past two months, several fast food restaurants including Shake Shack and Five Guys have remained open in many locations, implementing curbside pickup and partnering for in-home delivery.
According to data from mobile app data company Apptopia who tracks downloads and usage of mobile applications, Five Guys has seen a 500% increase in downloads of their app. During this same time Shake Shack has seen a 50% increase.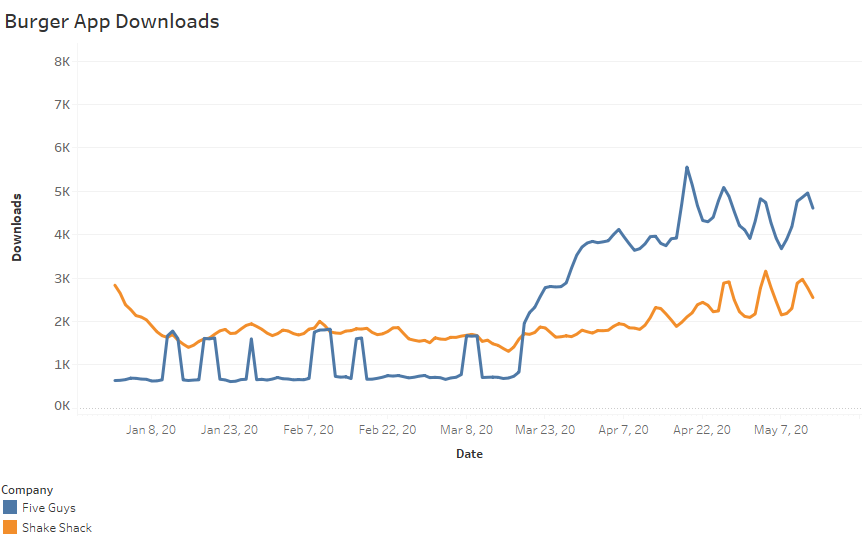 Getting users to install mobile apps is a challenge, so this large growth in user counts is likely to lead to continued strength for both brands as more locations re-open and as more consumers feel comfortable venturing out. Shake Shack CEO Randy Garutti pointed to this strength in their most recent earnings announcement, "By doubling down on our digital strategies and with increasing engagement through both our own, and third-party delivery channels, we have continued to see week-over-week improvement in sales in all regions, since the lowest point at the end of March."
If the past is an indicator of the future in these turbulent times one may want to consider stocking up on burgers at home. There have already been reports of issues developing in the country's beef supply chain. We may next want to investigate adoption of Shake Shack's in-home offering, the ShackBurger Kit.
To learn more about the data behind this article and what Apptopia has to offer, please reach out to Connor Emmel at cemmel@apptopia.com.