CoreLogic Pending Index Indicates Annual Price Growth Accelerated in August and September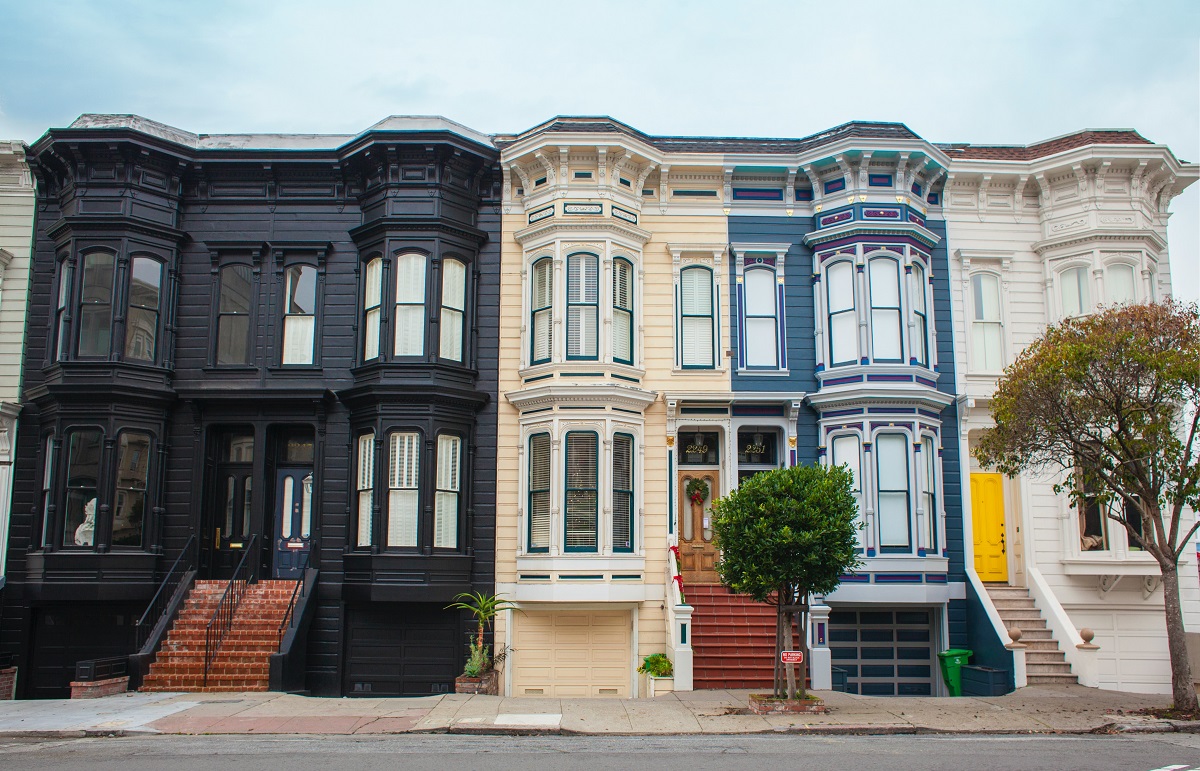 The latest CoreLogic® Home Price Index (HPI) for the U.S. recorded an acceleration in annual price growth to 5.5% for July, about two percentage points faster than the prior July – despite much higher unemployment.
The gain reflected rising demand and a supply shortage; Record low mortgage rates fueled homebuyer activity, especially for first-time buyers, and the health risks engendered by the pandemic persuaded many older home sellers to delay their listing to a later, healthier time.
Most of the home prices captured in the July report were from transactions negotiated in June or May since it can take a month or two to settle and record a transaction.
CoreLogic has developed a Pending Price Index using MLS data. The index is built on the price recorded on the contract date rather than the price on the closing date. Since it takes generally 30 to 45 days to close a sale, contracts negotiated in July and August can be used to project August and September home prices, which will give insight into the ongoing housing market recovery. The latest CoreLogic Pending Index indicates annual price growth will likely continue its acceleration in August and September.
Figure 1: 20 Cbsa Composite Home Price 12 Month Percent Change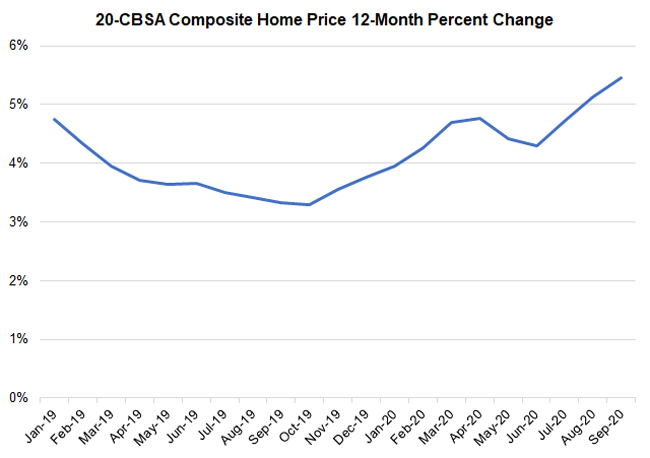 The 20-CBSA composite home price year-over-year change is projected to be 5.1% in August, which will be the biggest gain since January 2019. Moreover, it is projected to continue to accelerate to 5.5% in September (Figure 1).
Figure 2: Nothaft Projected September 2020 20 Cbsa 12 Month Percent Change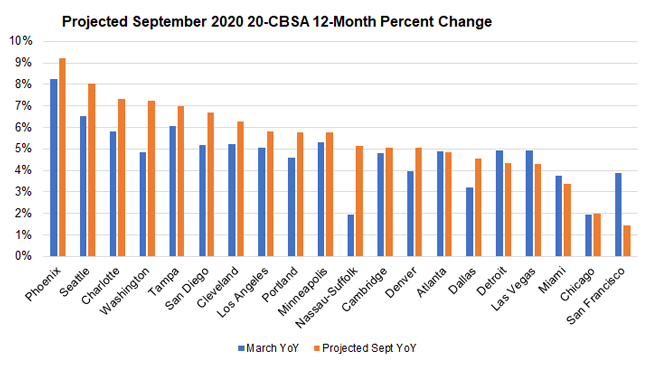 Among all 20 CBSAs included in the CoreLogic Pending Index, Phoenix leads the way with a projected 9.2% year-over-year growth in September, compared to a pre-COVID 8.2% year-over-year growth in March (Figure 2). Seattle came in second with a projected 12-month growth of 8% compared to 6.5% in March.
With lean inventory and rising demand, home price growth in California was picking up pre-pandemic. However, the acceleration was interrupted by COVID-19 in April, May and June, though they are back to rising appreciation, except in San Francisco. Both Los Angeles (5.8%) and San Diego (6.7%) are expected to have higher home price growth in September than pre-COVID. San Francisco's home price growth is projected to be 1.4%, compared to 3.7% growth prior to COVID-19. Las Vegas, Detroit and Miami are among the places hardest hit by COVID-19 and their annual growth is still projected to be lower than pre-pandemic.
To learn more about the data behind this article and what CoreLogic has to offer, visit https://www.corelogic.com/.