American Dream & Workout Anytime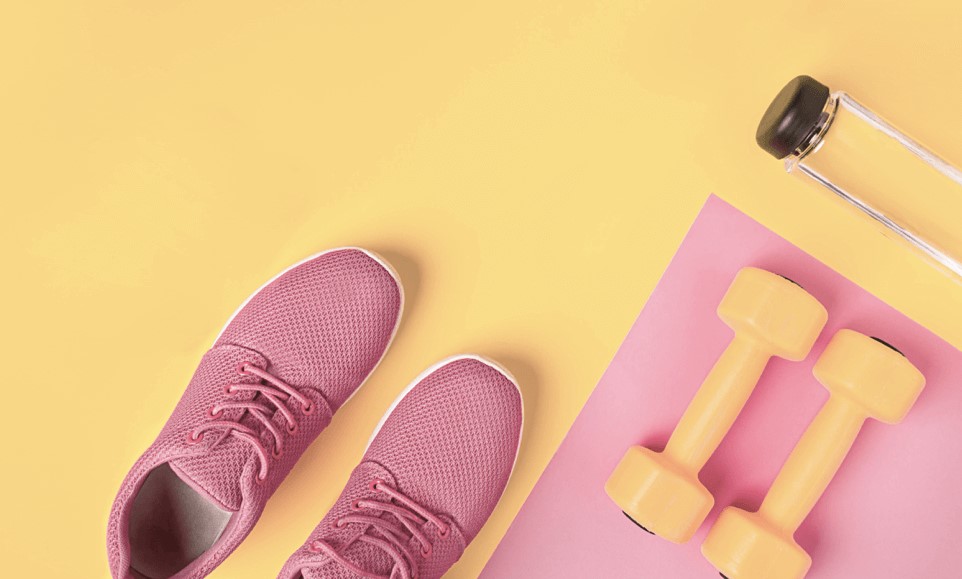 In this Placer Bytes, we dive into the initial data from the reopening of the American Dream mall and a fitness player's unique positioning.
The American Dream
Oh, this is going to get interesting. With many assuming the American Dream was going to be a flop, there are signs from the mall's reopening that could be strong. While the American Dream was already showing some signs of strength in late 2019 and early 2020, the latest reopening could be a huge step forward.
The weeks beginning September 28th and October 5th saw the fifth and third most visits for any week since the location opening in late 2019. And this was with the opening only starting on October 1st. Even more, the Saturdays on October 3rd and 10th were the second and third highest-trafficked days falling short only of December 29th, the height of the 2019 holiday season.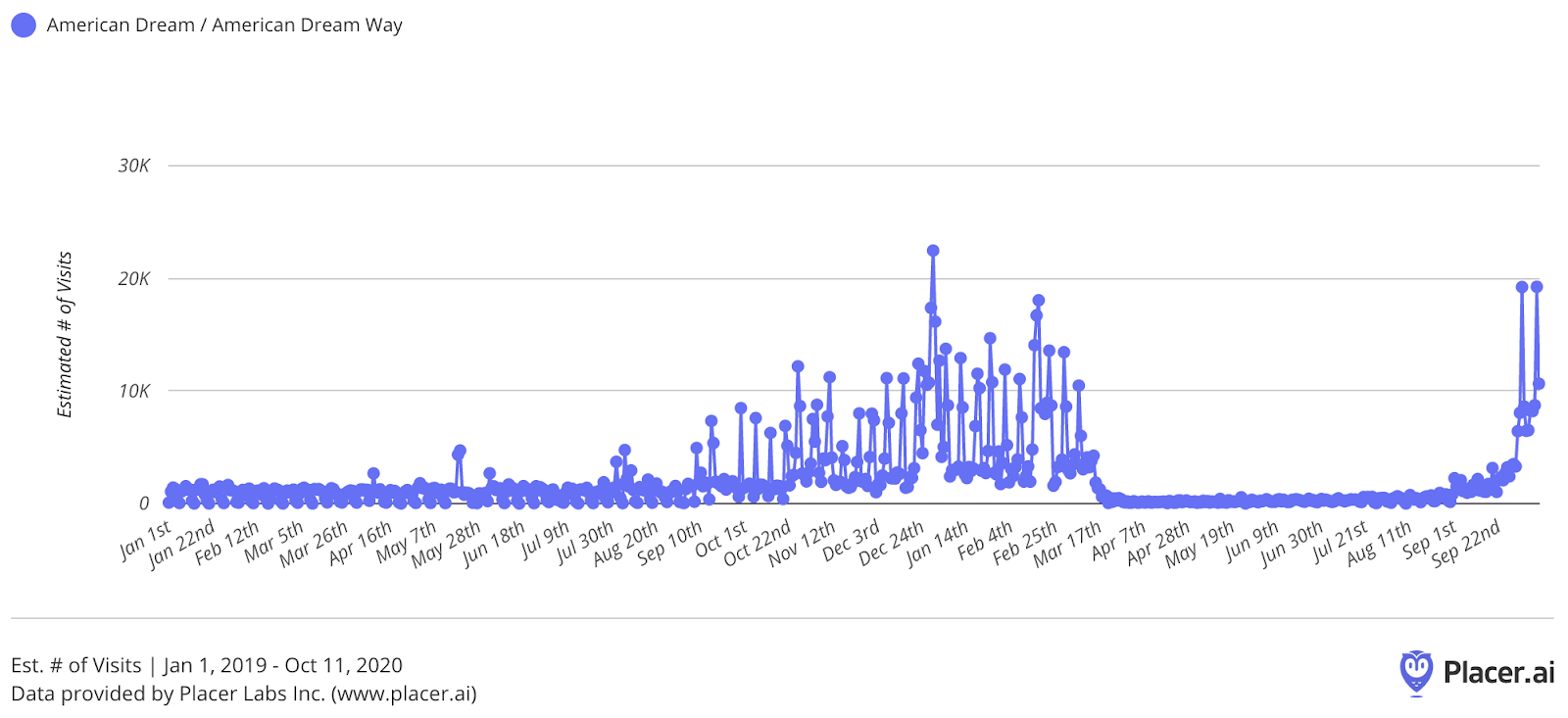 Does this mean the American Dream is a guaranteed success? No. Even those two Saturday peaks amounted to less than half the traffic New Jersey rival mall the Westfield Garden State Plaza saw those same days. But is this a huge step in the right direction? Of course! In an environment where indoor malls are already operating at a disadvantage, American Dream's reopening shows the power of retail – the first time it's been part of the location's mix – and the unique potential of the location to serve as a regional draw. If nothing else, the early data shows that it isn't time to give up on the American Dream just yet.
24 Hour Success?
When we looked back at the fitness sector's strong recovery, one brand we didn't cover was Workout Anytime, and that feels like a mistake. The brand saw visits down just 11.3% the week beginning September 28th, and daily visits were down just 5% on Sunday the 11th after having been up 9% on the 10th.
The brand's 24 hour formula certainly seems to be an advantage when crowds are something many are looking to avoid. But it's also further evidence of the fitness sector's strength and the idea that some of the space's brands are going to emerge from COVID far stronger than before.

To learn more about the data behind this article and what Placer has to offer, visit https://www.placer.ai/.