City Resident Mobility Down by Just 15pts in Second Lockdown
City population mobility in parts of the UK is just 15pts lower than usual levels in this second national lockdown, with Huq's Index suggesting that residents have been far less restrained than they were during lockdown 1.0 in April.
Almost every city measured experienced a decrease of 80pts when the first lockdown came into effect in March. However, residents' reaction to the threat of a £200 fine for leaving the house without good reason this time around appears to be being largely ignored in many cities. The high-frequency geo-data shows that Leeds has experienced the highest levels of population mobility in last week, dropping to just 85% of usual levels, followed by Bristol (83%) and Birmingham (73%).
With tighter restrictions having been in place for longer, Liverpool, Manchester and Cardiff have experienced some of the lowest levels of population mobility (62%, 60% and 54% of last years levels respectively) however residents' movement is still much higher than it was during the first lockdown.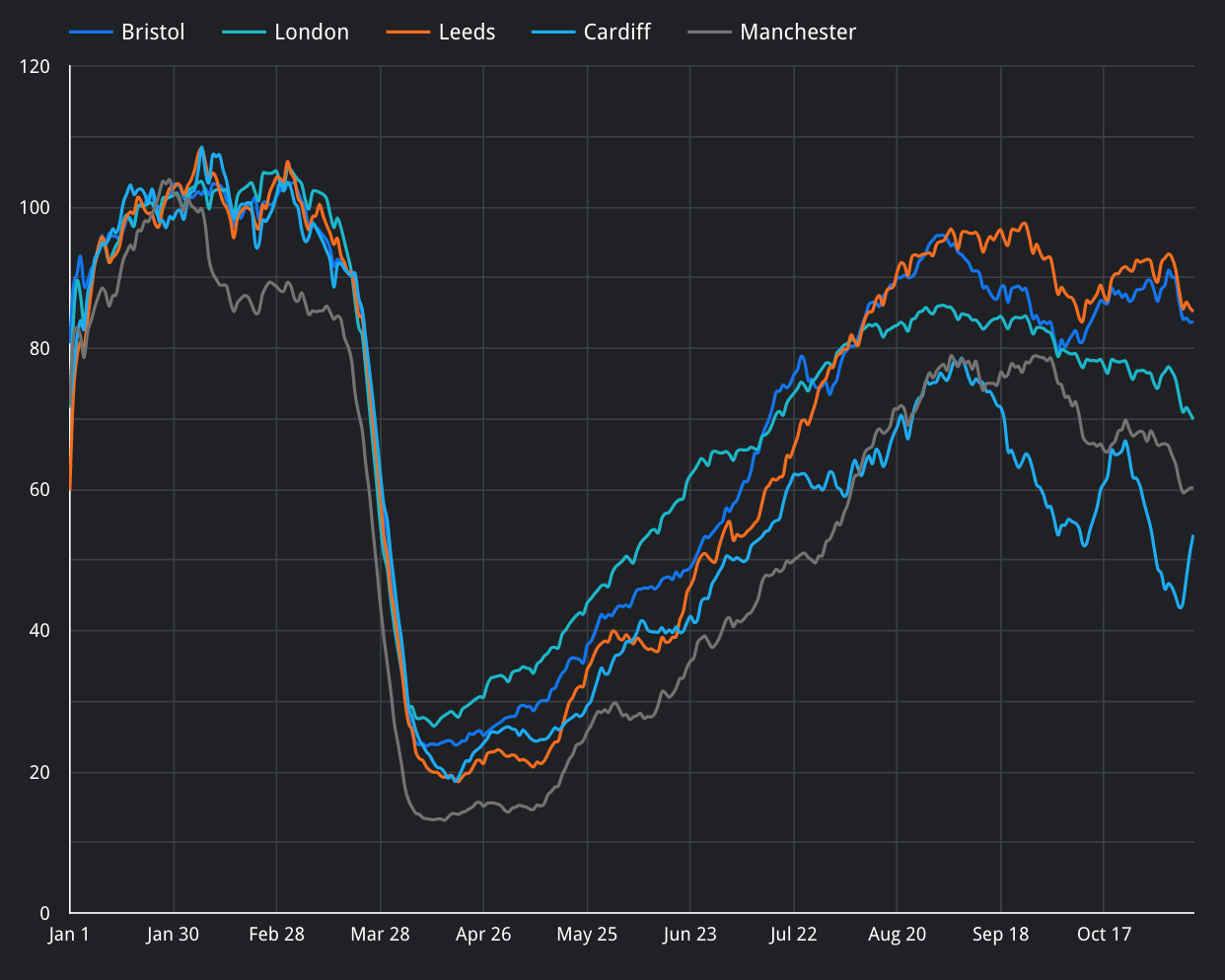 Whether these higher levels of mobility are due to people having less fear of Covid or the need to continue business, cases have continued to rise with official figures recording the highest daily number today. Further analysis of Huq's Index measuring mobility linked to specific sectors will offer further clues as to what's behind this macro trend. Sign up to receive our 3x weekly newsletter to follow.
To learn more about the data behind this article and what Huq has to offer, visit https://huq.io/.