US Industrial, Apartment Prices March Higher, Retail Fades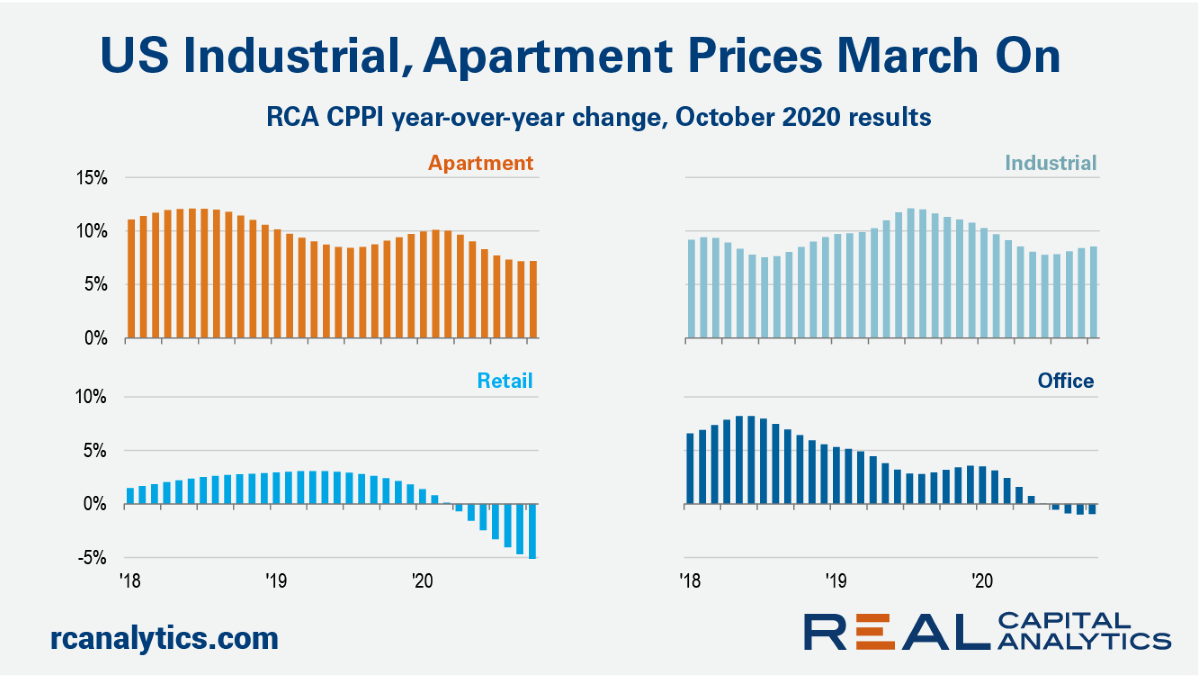 The U.S. national rate of commercial property price growth rose in October as the weight of capital into the high-flying apartment and industrial sectors boosted gains, the latest RCA CPPI: US summary report shows. The US National All-Property Index rose 3.6% from a year ago, the apartment index rose 7.2% and the industrial index 8.5%.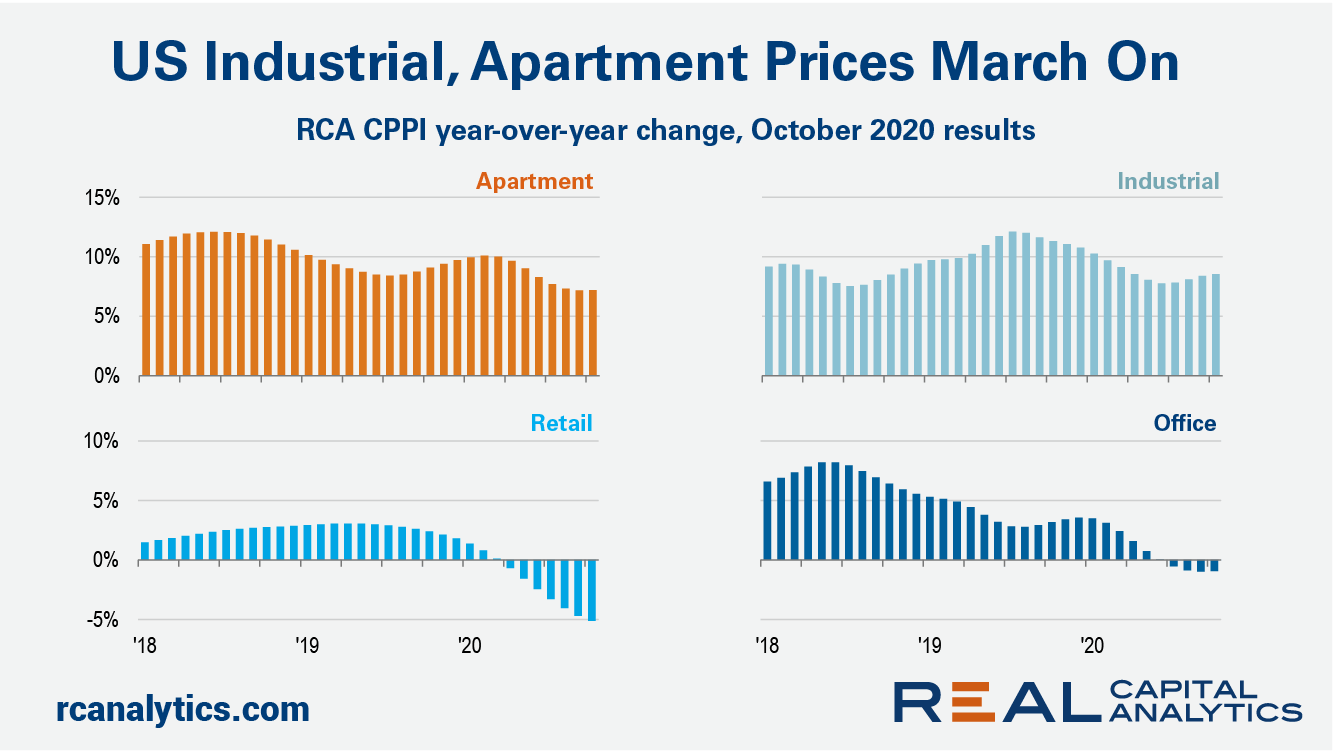 Retail prices posted another month of declines, down 5.2% from a year prior. The already-struggling sector was the first to register the impact of Covid-19, as annual price trends turned negative in April. Returns in the sector are currently at a low not seen since the end of 2010.
The office sector continued to fall at about a 1% annual rate. Suburban offices have led to that slide, falling 1.6% year-over-year in October and posting five consecutive months of declining yearly returns
To learn more about the data behind this article and what Real Capital Analytics has to offer, visit https://www.rcanalytics.com/.