Hardware stores have become a favorite destination during the COVID-19 pandemic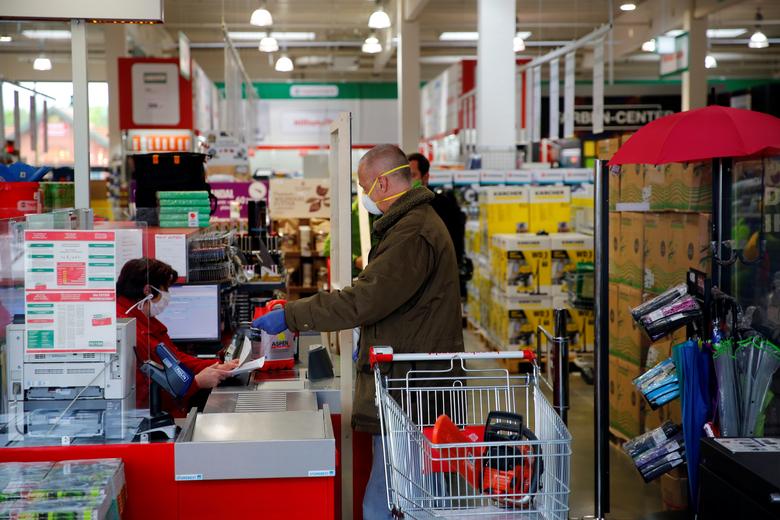 Data Synopsis:
Foot traffic at hardware stores peaked in Q2 and remain elevated nationwide
New York and Seattle among cities with highest increase in hardware store traffic
Home Depot and Lowes same-store-sales up 25% and 30% in Q3
Dig Deeper:
According to data from Foursquare, a location technology platform, Americans are visiting hardware stores in record numbers. In fact, out of 11 essential businesses for which Foursquare monitors foot traffic data, hardware stores topped the chart. Liquor stores are a distant second while clothing stores are in last place. The data is indexed to February activity levels and normalized to account for age, gender and geographical bias.
National foot traffic at hardware stores peaked in April to a 170 index level and has since stabilized near 140. Some of the larger metropolitan cities such as New York and Seattle remain above the national average, with elevated index levels of 144 and 149, respectively. The graph below compares foot traffic at hardware stores with other retail establishments.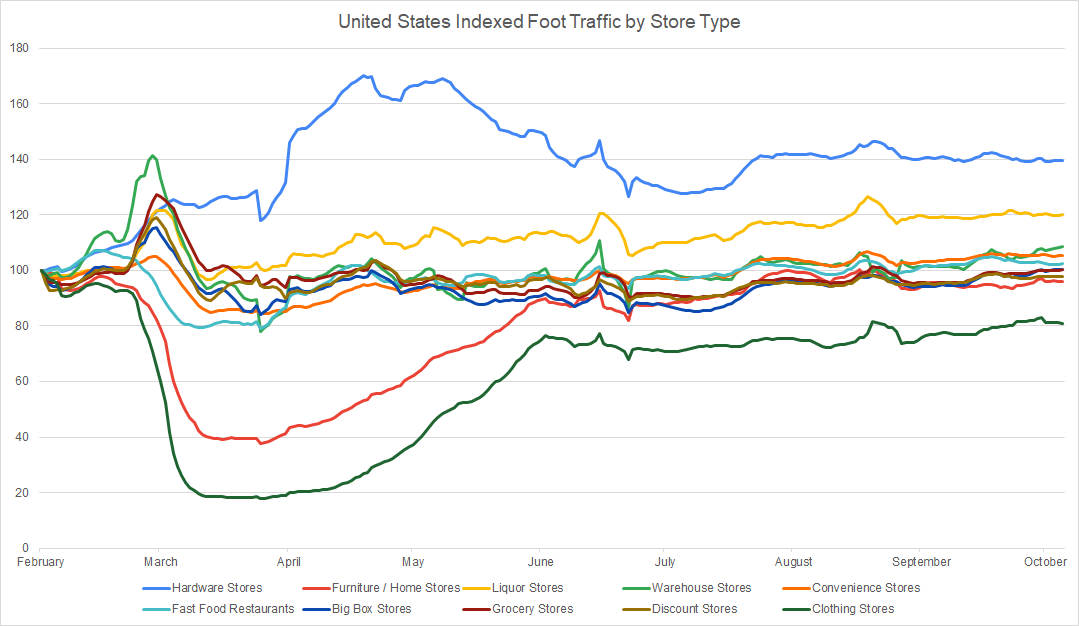 At the onset of the pandemic, Americans were purchasing additional refrigerators, freezers and other items in preparation for a prolonged lockdown. However, as consumers began to adjust to a world with COVID-19, one marked by fewer entertainment options such as dining out and movies, Americans turned to DIY projects. Whether it was home improvement projects or a renewed love for gardening, hardware stores reaped the benefit. Additionally, with social-distancing measures put in place by local governments, many homeowners opted to tackle home repairs on their own.
The increase in activity is also confirmed by the sales numbers at national home improvement chains Home Depot and Lowes. The companies reported same-store-sales increases of 24.6% and 30.1%, respectively, during the quarter ending November 1st compared to a year ago. Furthermore, both chains surpassed the average Wall Street sales estimates.
The popularity of home improvement and DIY projects is likely to continue for years to come as many Americans have moved away from crowded cities and into larger homes. Additionally, millennials and younger buyers are leaning towards more affordable and older homes which will require renovations, some of which they will be happy to attempt on their own.