Opening Doors with DASH as Restaurants Close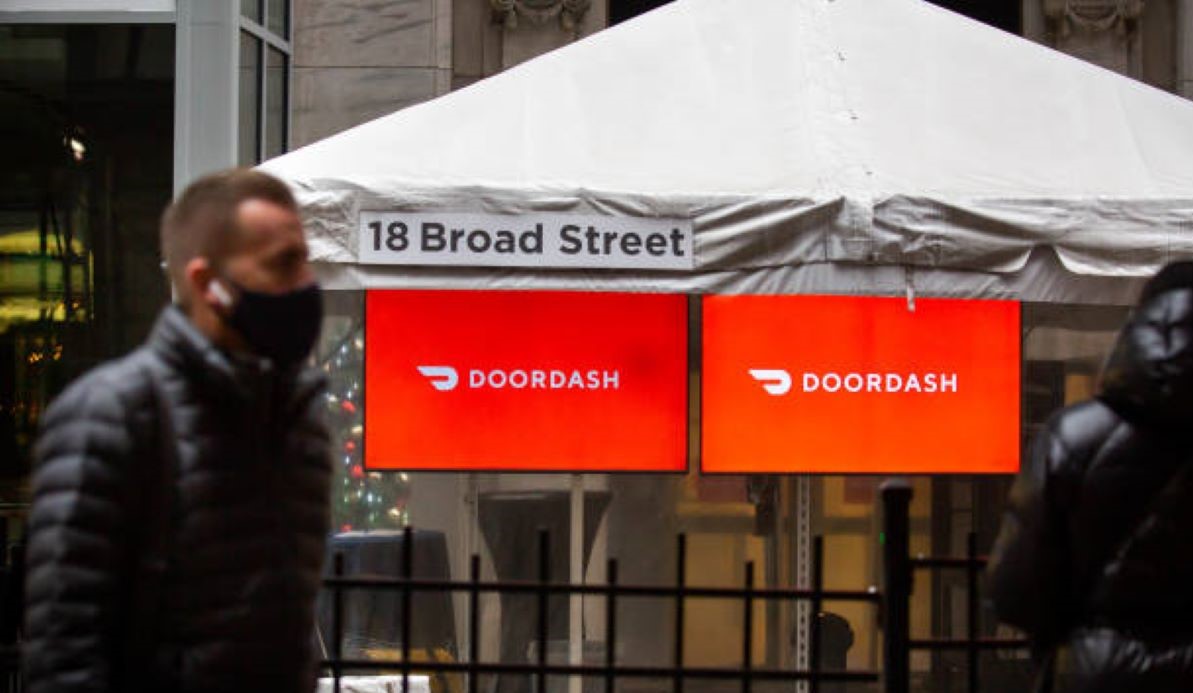 DoorDash's recent IPO made a big splash as the stock shot up on the first day. But is the company positioned for success? In today's post, we examine several key components of DoorDash's performance, which may provide insights for competitors and potential restaurant partners, but also any business thinking about expanding its delivery offering amidst the recent e-commerce boom.
DoorDash Sales vs. CE Data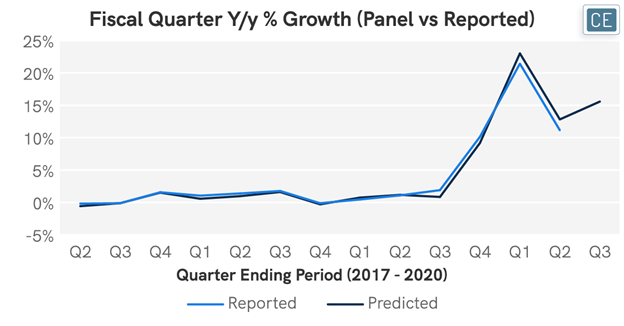 DoorDash has recently outperformed competitors in CE data, emerging as the clear market leader in third-party food delivery, and particularly thriving during the pandemic. Repeat customers constitute a large and growing proportion of DoorDash's base. Although growth in individuals ordering from DoorDash doubled in April, transactions increased over 2.5x.
DoorDash Growth Drivers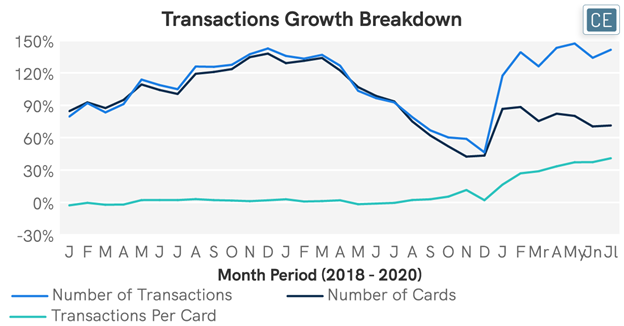 By introducing a subscription service, DoorDash has increased its base by retaining current customers and discouraging cross-shopping. Despite low switching costs and limited brand loyalty to other players within the industry, DoorDash is successful at limiting cross-shopping. As a result, DoorDash excels in both retaining its share in key markets and gaining ground in competitive territories.
DoorDash Market Share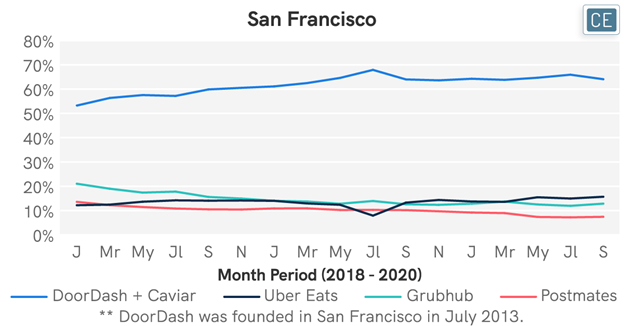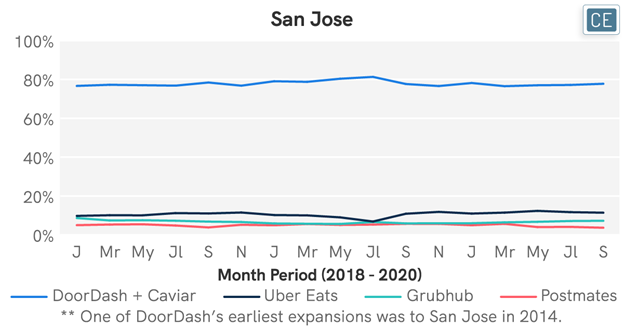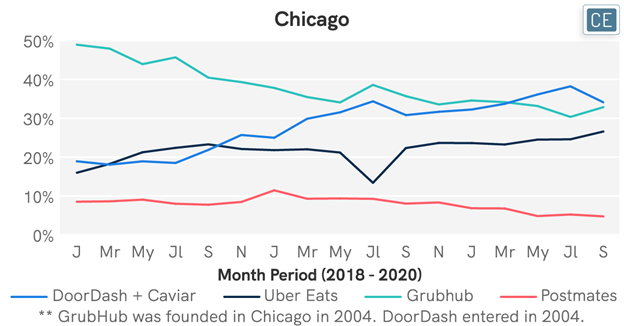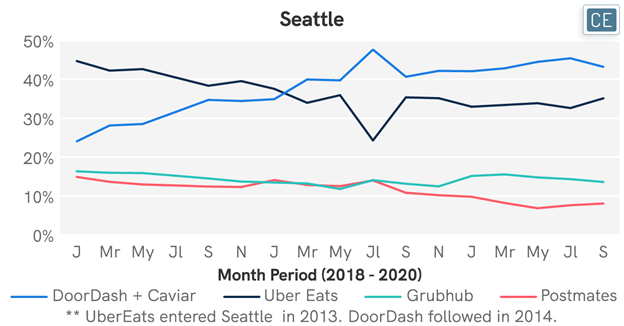 Large national chains are becoming an increasingly large share of DoorDash spend, while remaining a small percentage of competitors' mix. These large chains made up a third of DoorDash sales last quarter, up from less than a quarter of sales two years ago. Meanwhile, last quarter these large chains made up only 13% of Grubhub sales and 9% of Postmates sales.
DoorDash Restaurant Base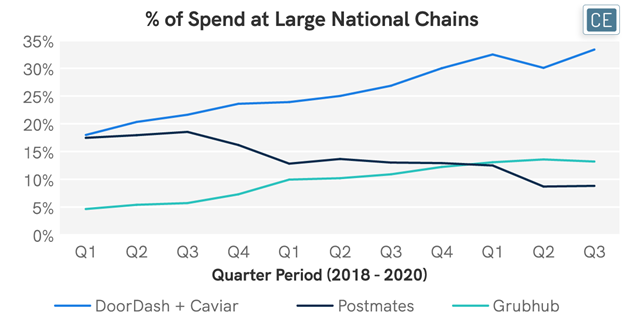 Understanding the dynamics of delivery services is becoming increasingly important to success for all retailers, not just those in the restaurant industry.
To learn more about the data behind this article and what Consumer Edge Research has to offer, visit www.consumer-edge.com.