Miami Hotels Saw 40% Increase in Visitors over Holiday Season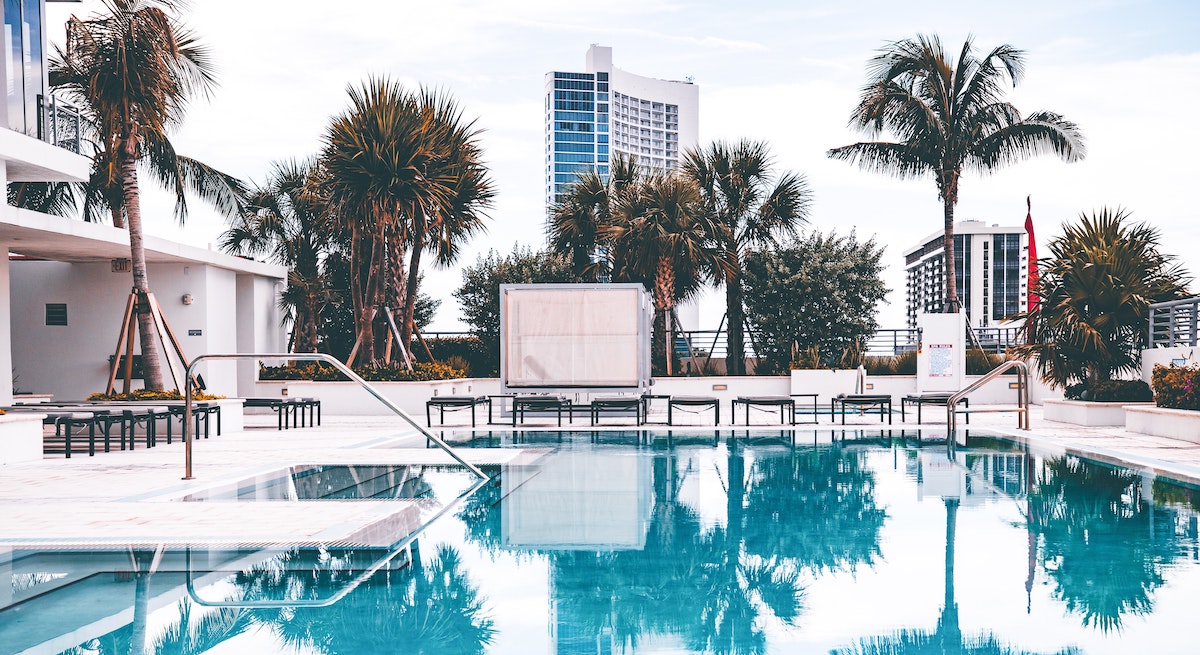 Foot traffic analysis for hotels around the US showed vastly different trends over the holiday season. Compared to the first week of November, hotels in Florida saw a foot traffic uptick of 20% in the week of December 22 - 28, and up 40% in the week between Christmas and New Year, as Americans flocked to warmer climates.
Colorado hotels also saw a healthy increase in traffic of 19% in the final week of the year as skiers took to the slopes over the holidays. California and Texas, however, did not enjoy the same rebound in tourist traffic. In California, hotel visitors were down 31% over the holidays and in Texas it was down over 13% compared to the start of November.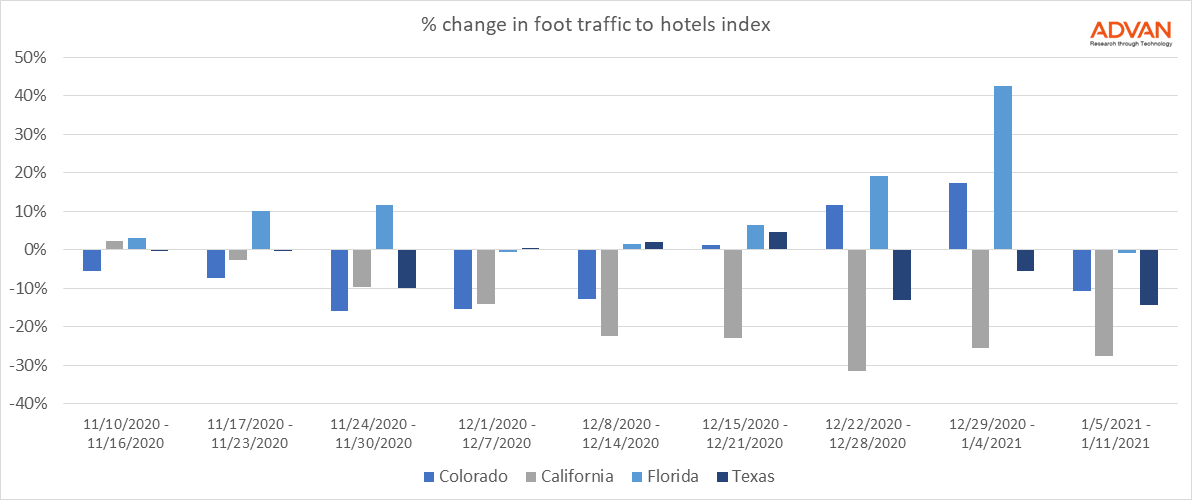 While Florida and Colorado saw spikes in tourist traffic, Texas was the busiest state for retail - specifically for malls. Compared to the first week of November, traffic at malls in Texas was up 55% in the week of December 15 - 21, and up over 35% in the final week of the year.
Florida and Colorado also saw growth in mall traffic - up 48% and 32% respectively in the week prior to Christmas, in part driven by the increased number of visitors to those states.

Airport foot traffic data from the same four states tells a similar story, with traffic at Florida's airport climbing steadily over the holiday period and through the end of the year. Airports in Texas also saw a noticeable increase in traffic over the holiday period as Americans flew from around the country to join their families.
Despite the increased hotel traffic in Colorado, airport foot traffic did not show a significant increase. Possibly because visitors to Colorado were more likely to drive than to fly to its ski resorts.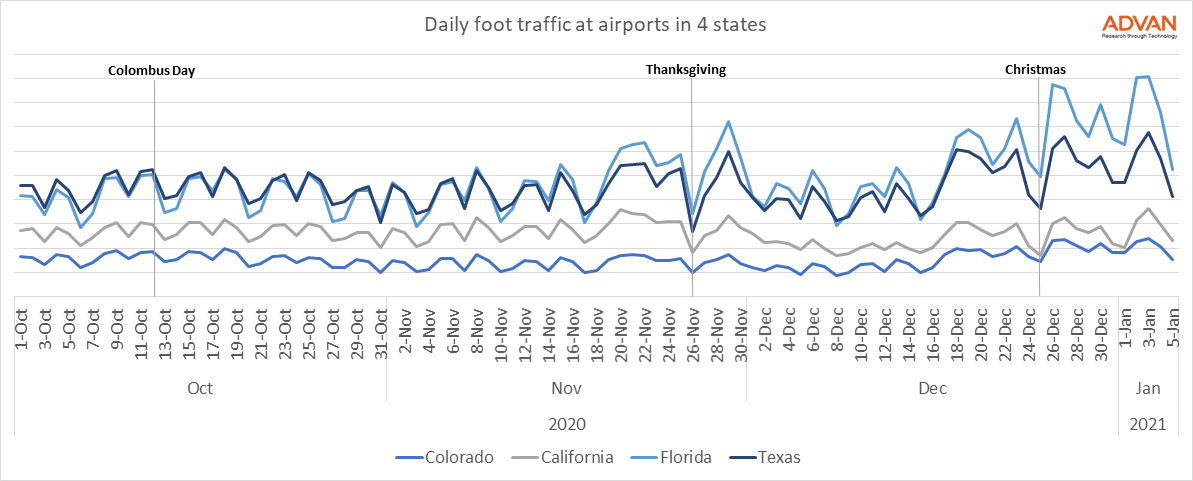 To learn more about the data behind this article and what Advan has to offer, visit https://www.advan.us/.