US Deal Activity Stumbles in January After Record December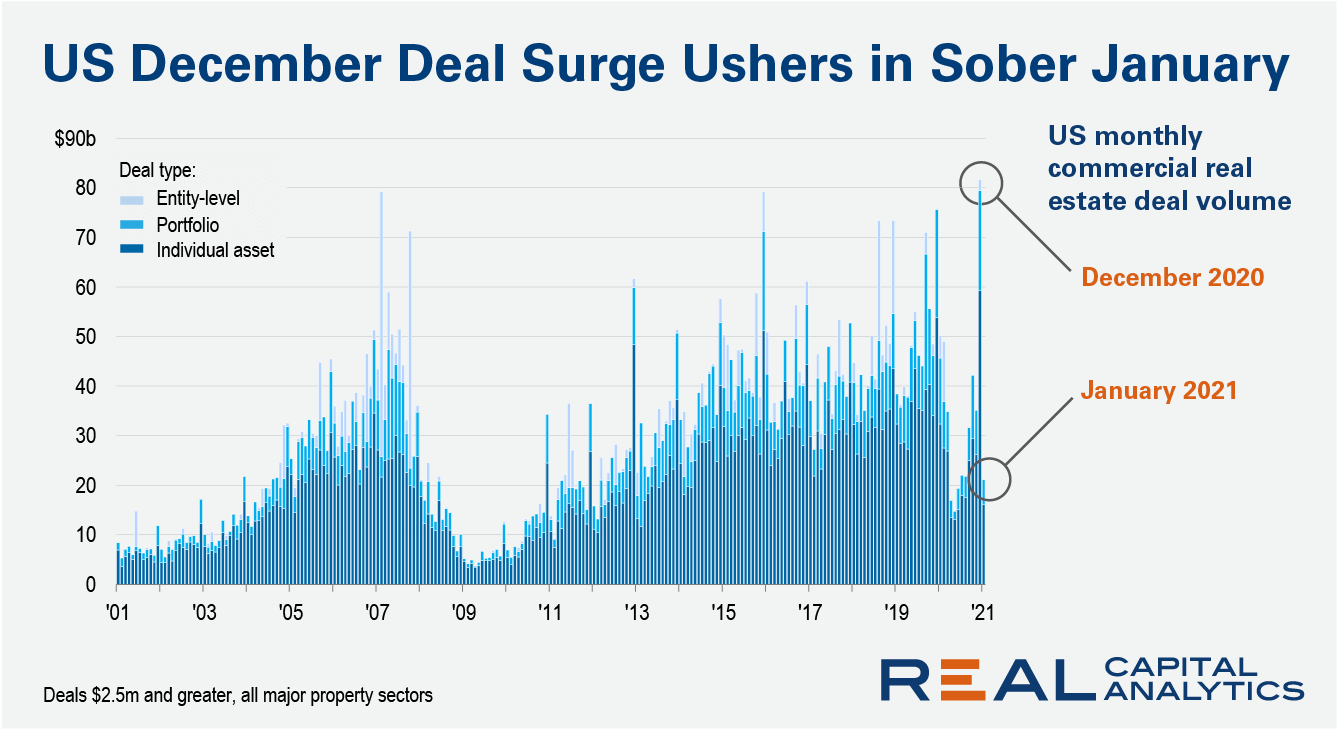 Activity in the U.S. commercial real estate market stumbled in January after an end-of-year surge in apartment, industrial and office sales had led December 2020 deal volume to a record level, the latest edition of US Capital Trends shows.
Transaction volume fell 58% in January from a year prior, similar to the declines seen in the second and third quarters of 2020. By contrast, December deal volume had increased 8% year-over-year to broach the $80 billion level for the first time, according to RCA records.
December was the strongest month ever for apartment sales and the second strongest for industrial property sales. For the office sector, December deal volume was at the highest level since 2019. The growth in deal activity fits with the typical last-minute rush to close deals by the end of the year, with some element of transaction activity likely a function of deals delayed from earlier in 2020 due to Covid-19.
In January, all the key property types except for senior housing fell at significant double-digit rates. Price trends, however, suggest a more positive open to 2021. Industrial cap rates, measured on a 12-month trailing basis, fell 20 basis points from a year earlier to average 6.0%. Apartment cap rates compressed by 30 basis points to reach 5.1% in January.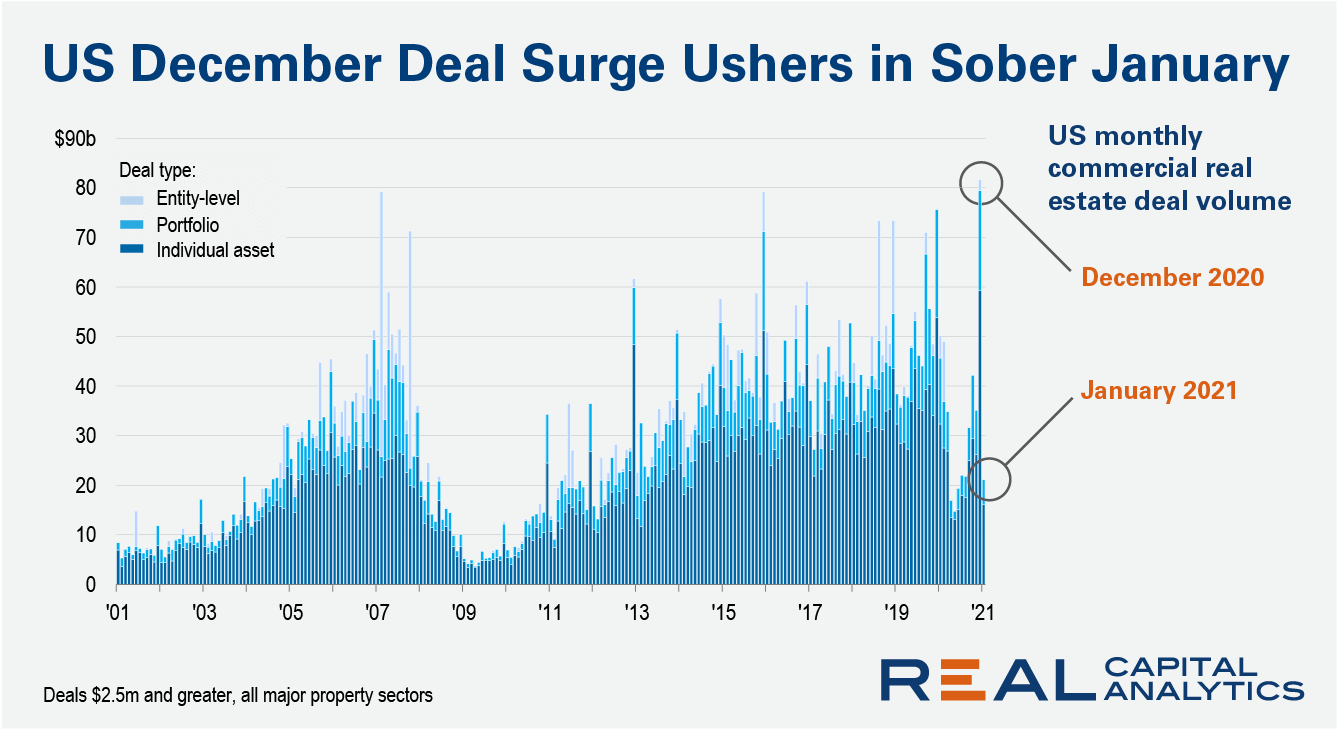 To learn more about the data behind this article and what Real Capital Analytics has to offer, visit https://www.rcanalytics.com/.