City Centre Visits Jump 10% Following 22 Feb Roadmap Announcement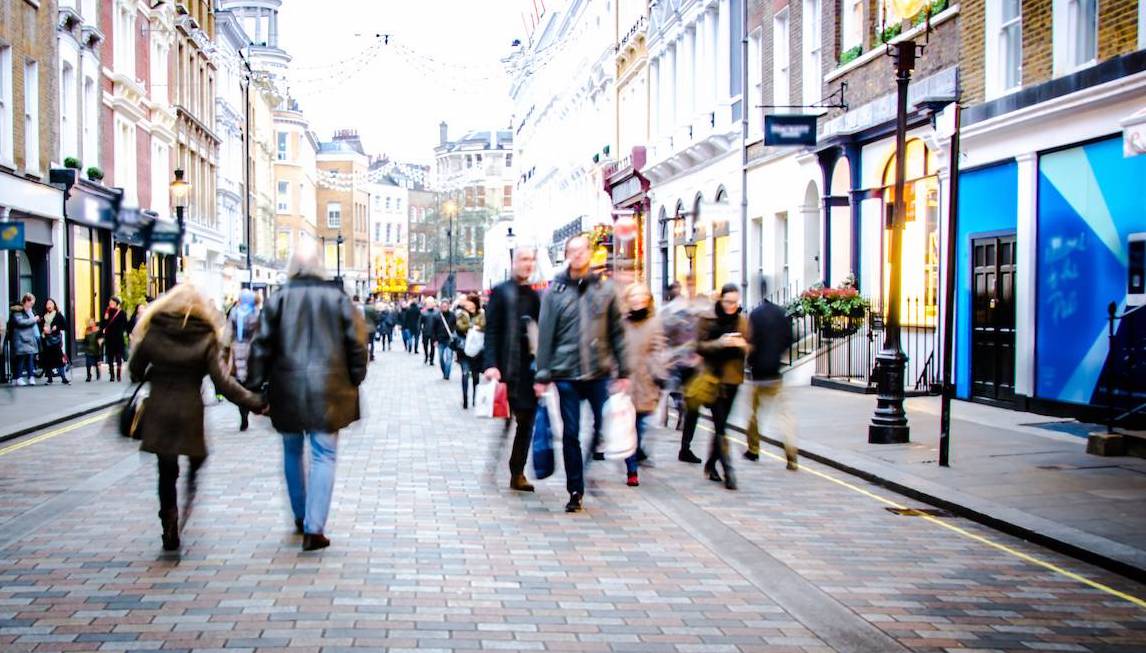 The number of people visiting city centres jumped by 10% following Boris' roadmap announcements on 22 February, suggesting that light at the end of the tunnel and more confidence in the vaccine programme could be causing lockdown compliance to slip.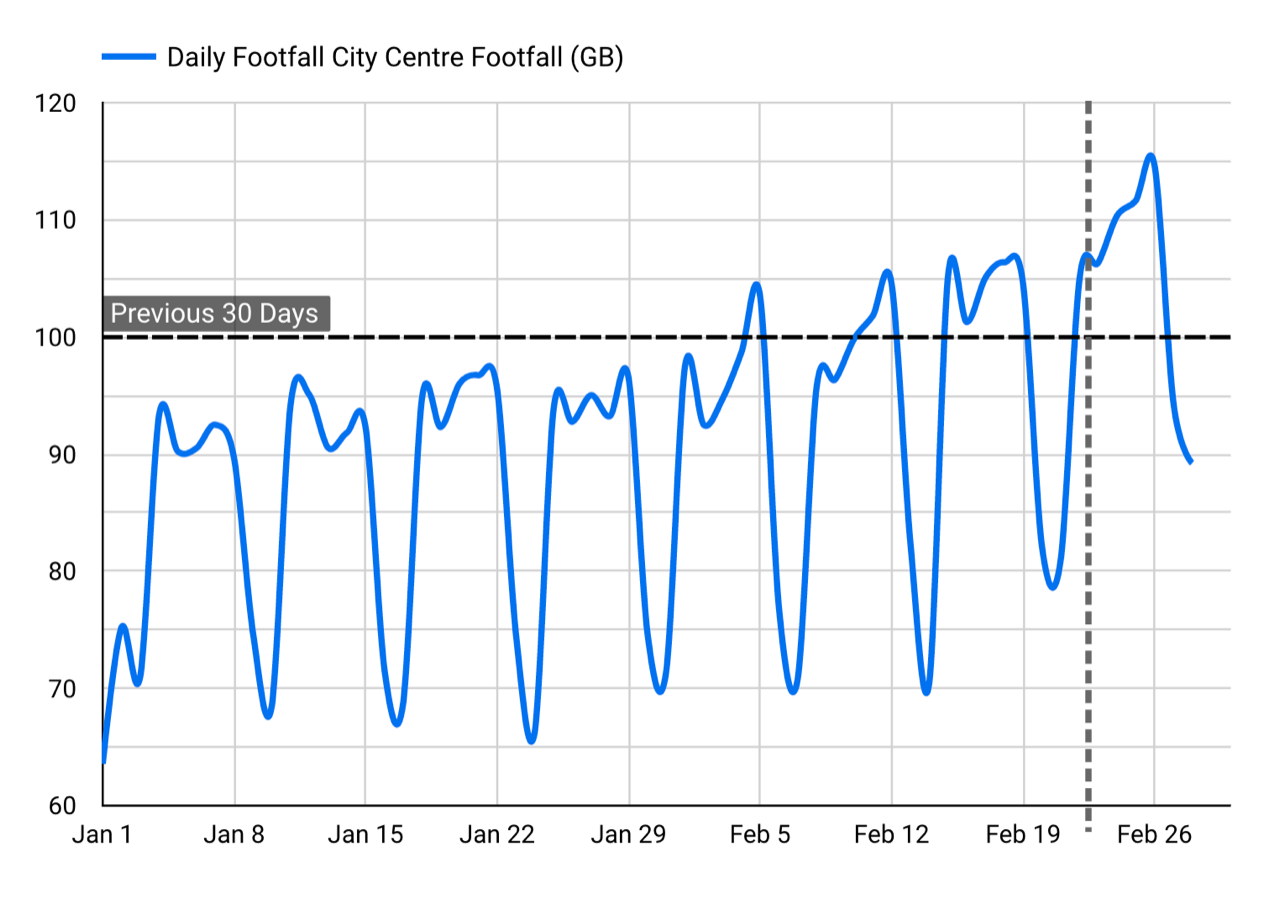 The Huq High-streets Footfall Index, which measures the number of people visiting city centres across London, Manchester, Liverpool, Leeds and Birmingham, recorded a steady increase over the last two months followed by a surge which peaked on Friday 26 February – five days after the announcements were made.
This high-frequency geo-data shows that over the last few months footfall in city centres has a taken a familiar weekly cadence of more footfall during the week followed by drop to near zero on weekends, however, both Monday-to-Friday and weekend footfall saw a sharp rise over the last week.
With the vaccine programme now above 20m doses and 'lockdown fatigue' being widely reported, Huq's Index will continue to show how populations respond to policy ahead of the first restriction lift on 29 March.
To learn more about the data behind this article and what Huq has to offer, visit https://huq.io/.